So here's the last of Vanessa's order. She wanted five Birthday cards, two of which are easel cards (the best cards ever!). I LOVE, LOVE, LOVE making easel cards. They are so much fun to decorate. And they instantly make any card elegant.
First easel card.
CARD 480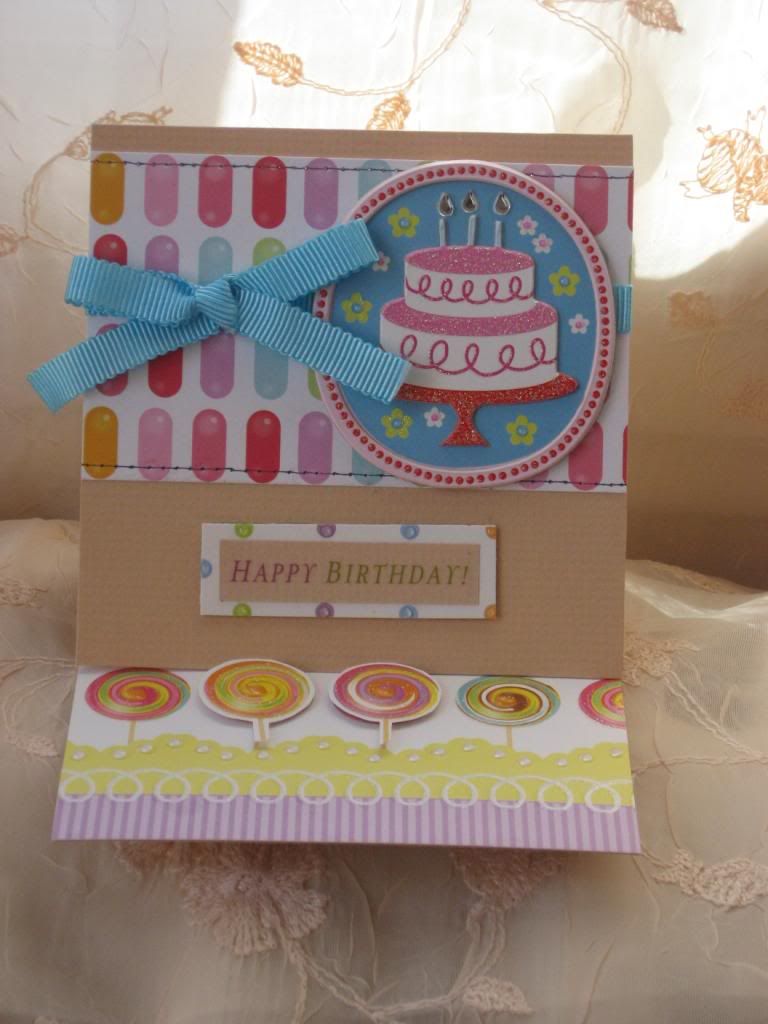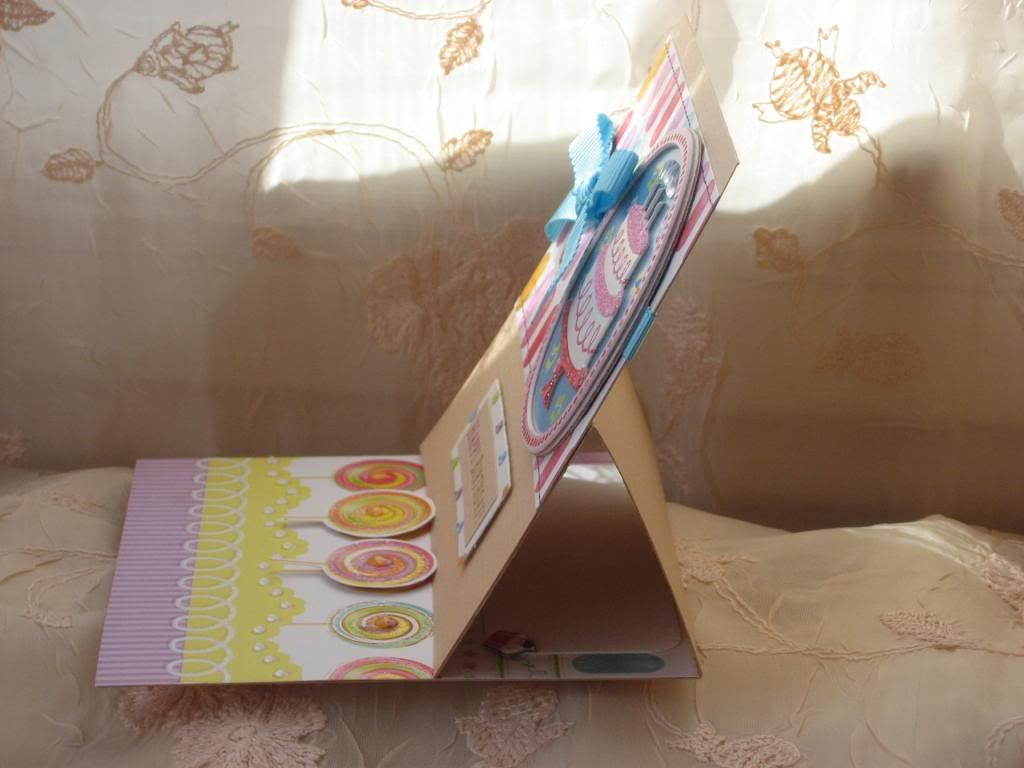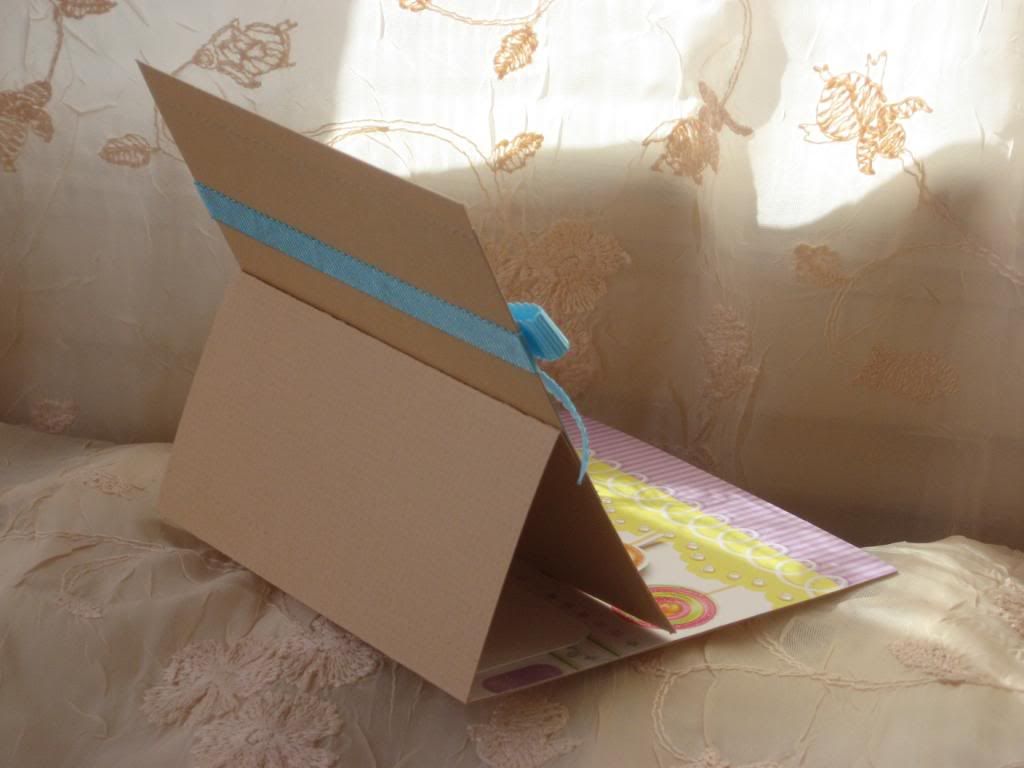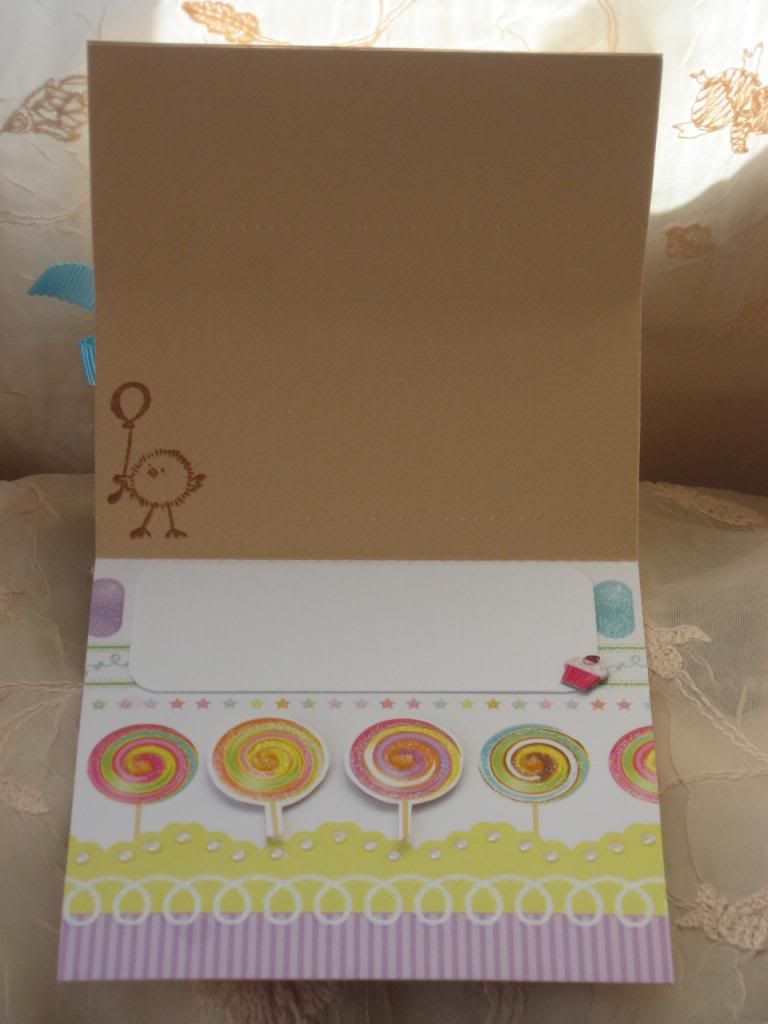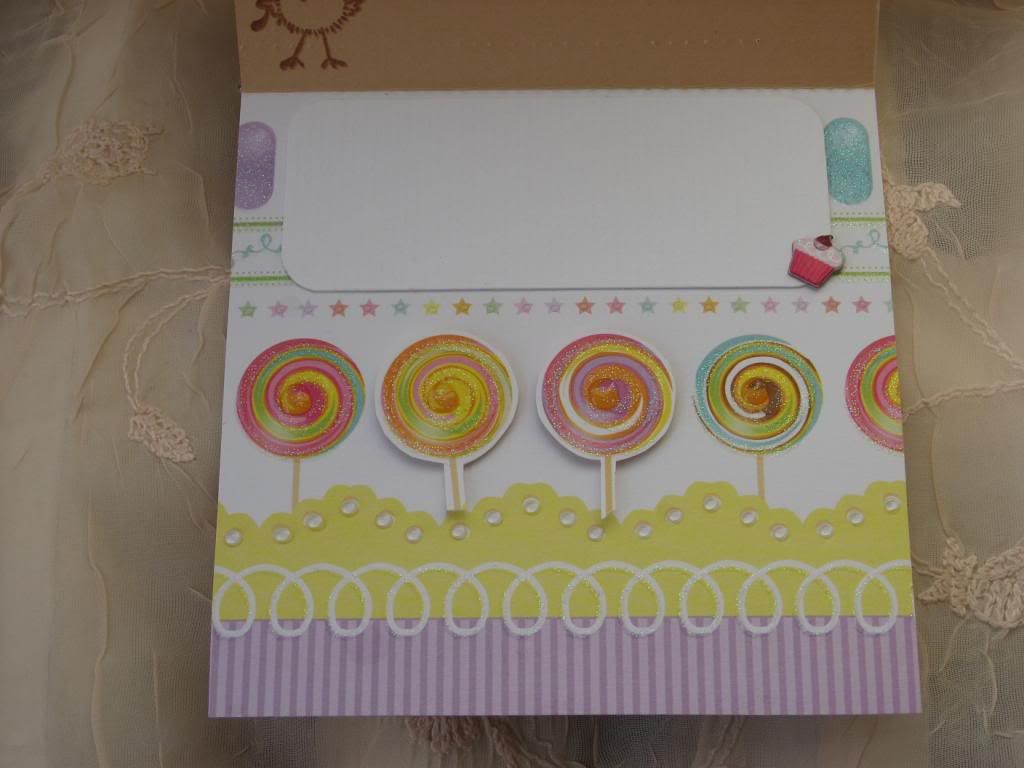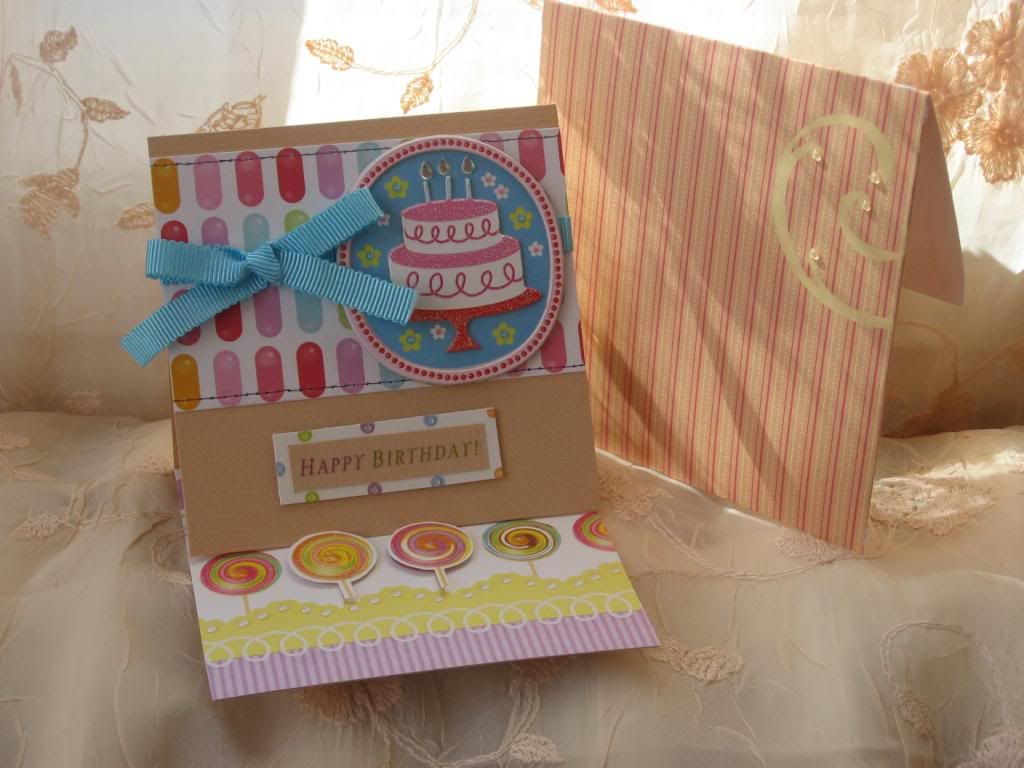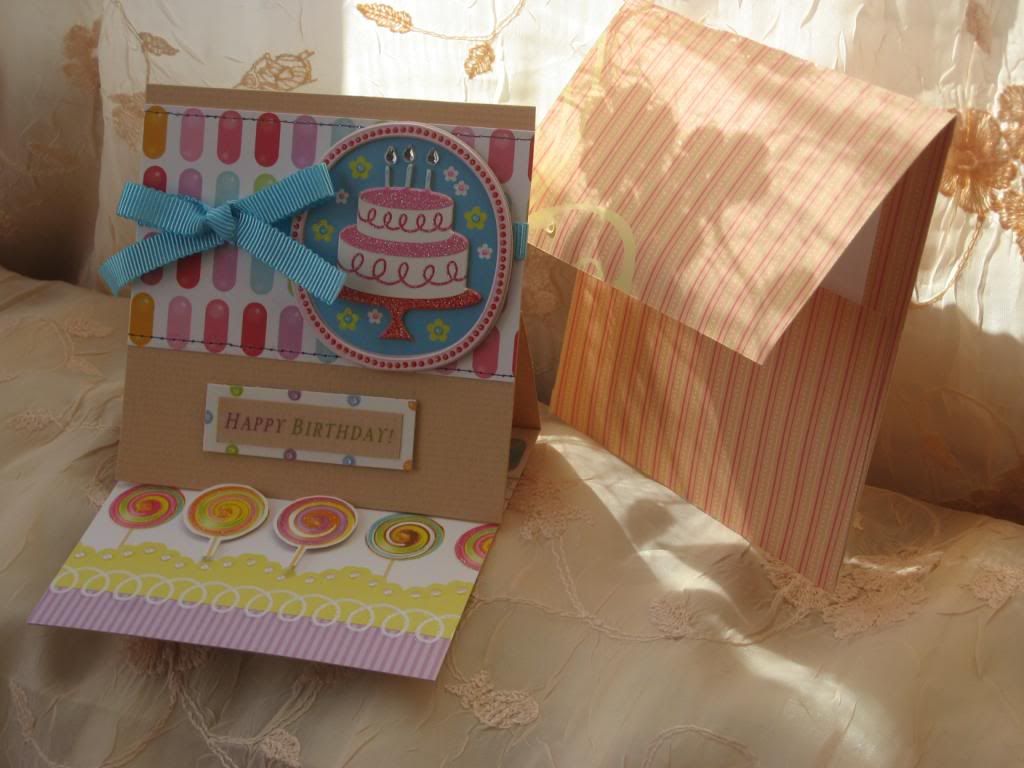 I love the blue in this card. It's very rich...
CARD 481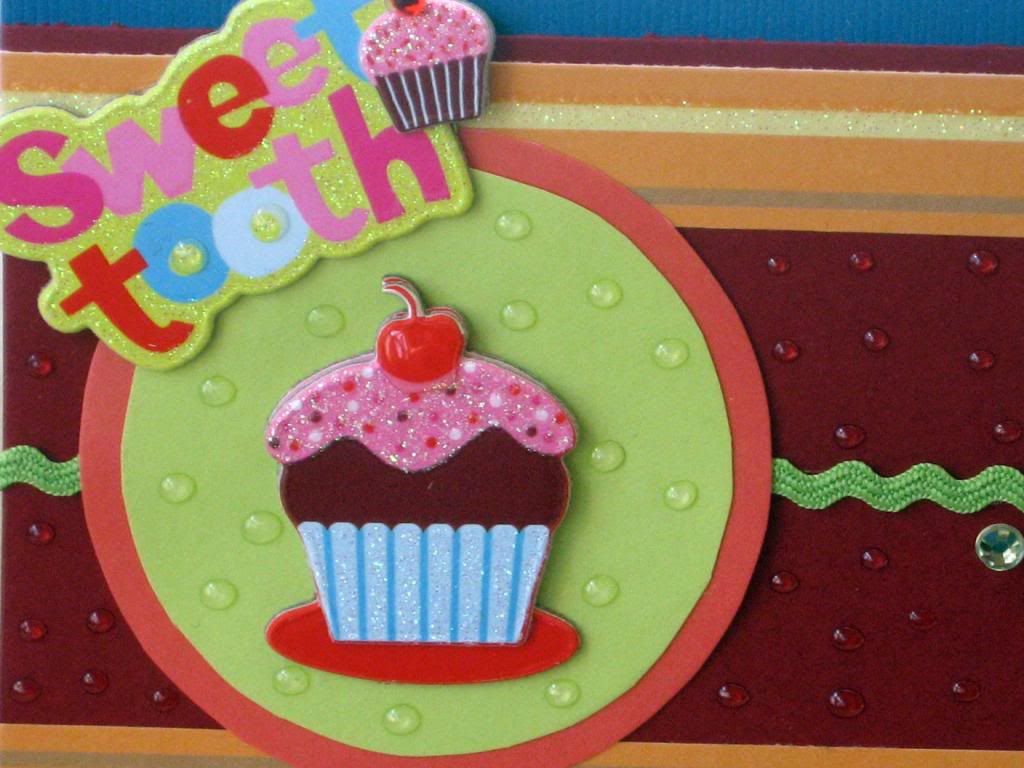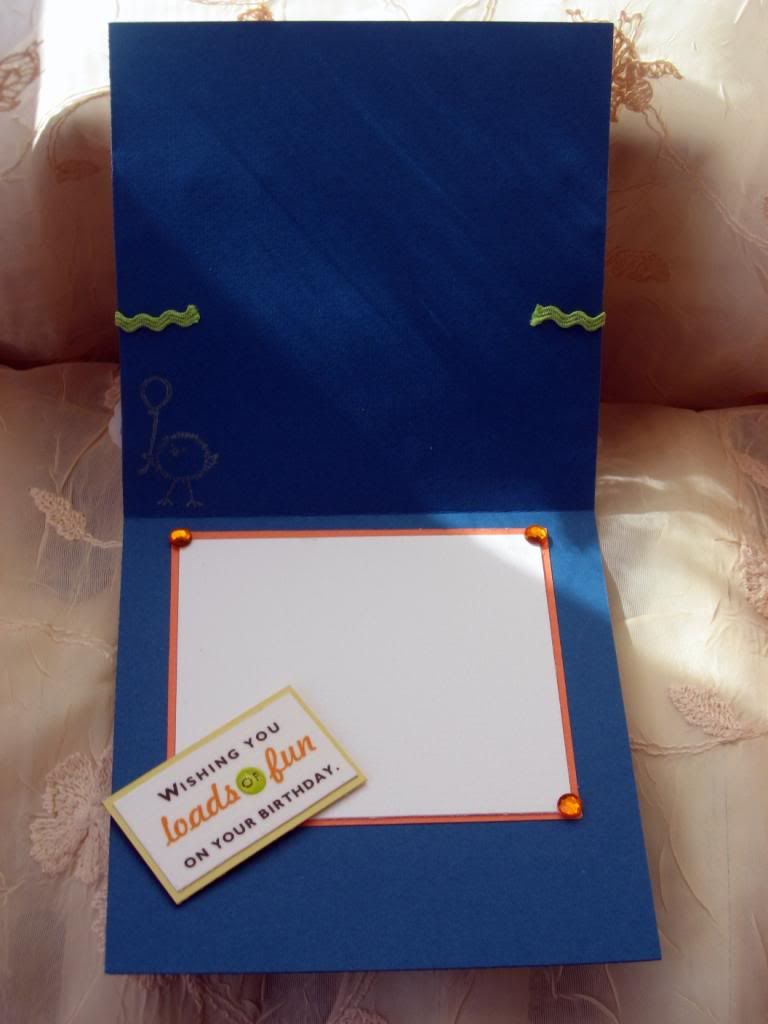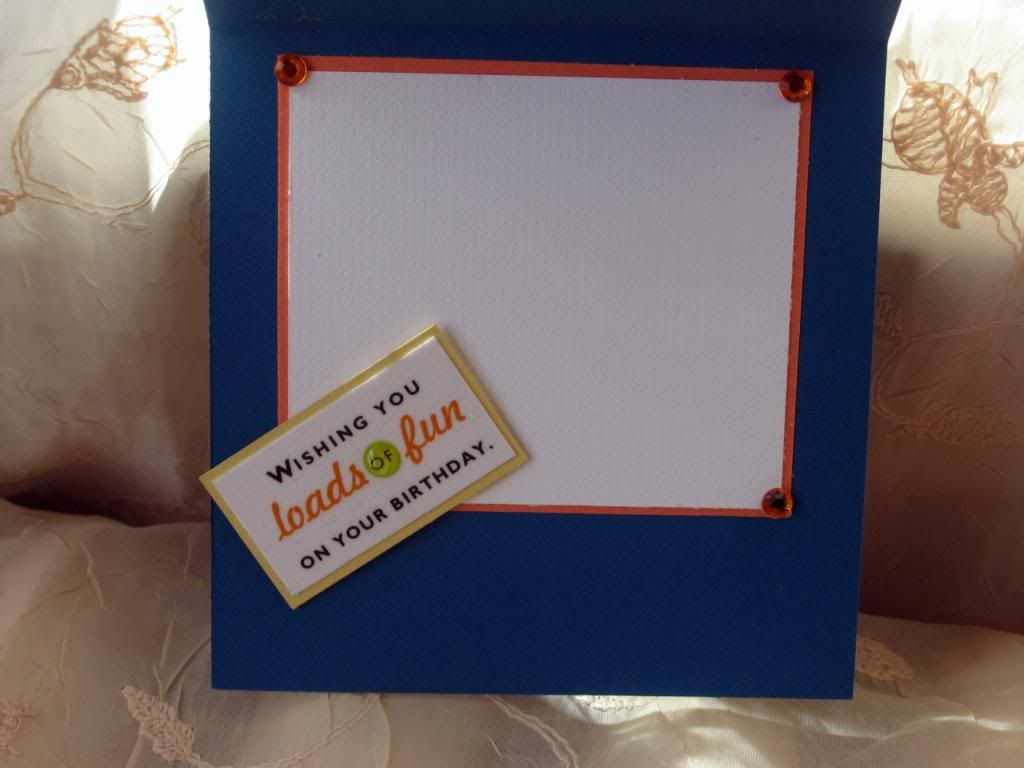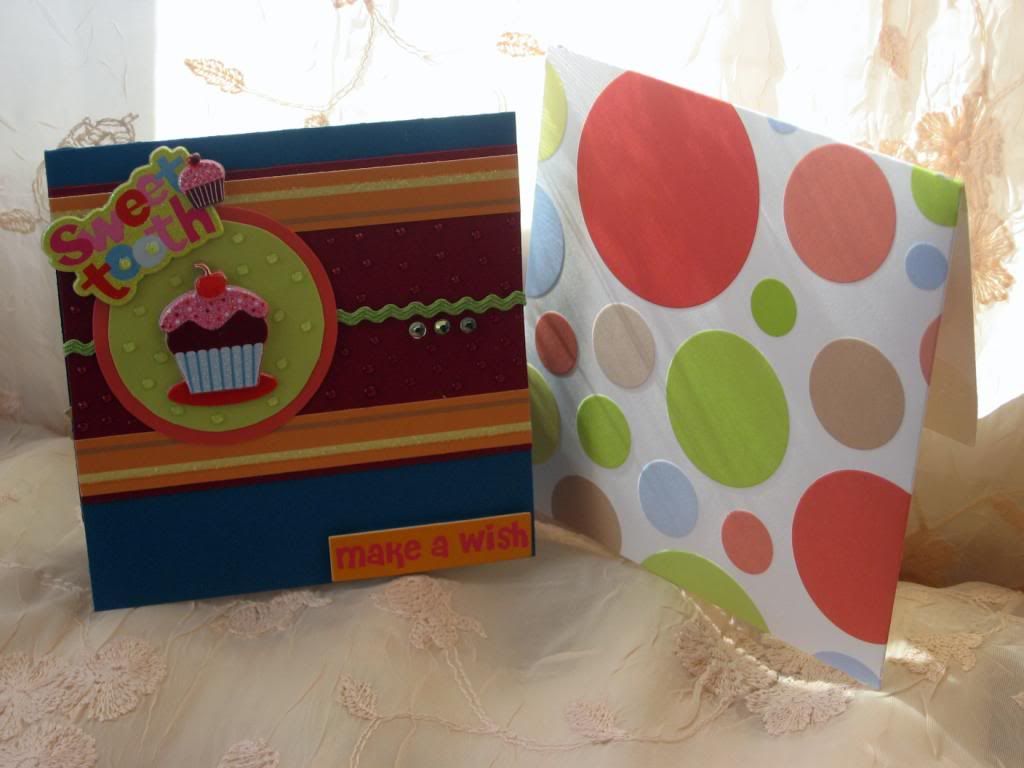 Perhaps I went a little overboard with my glossy accents but I don't care. I love how this card came out. And I love running my fingers over the glossy accent bubbles. Feels nice. This card was partly inspired by Cardmaker.
CARD 482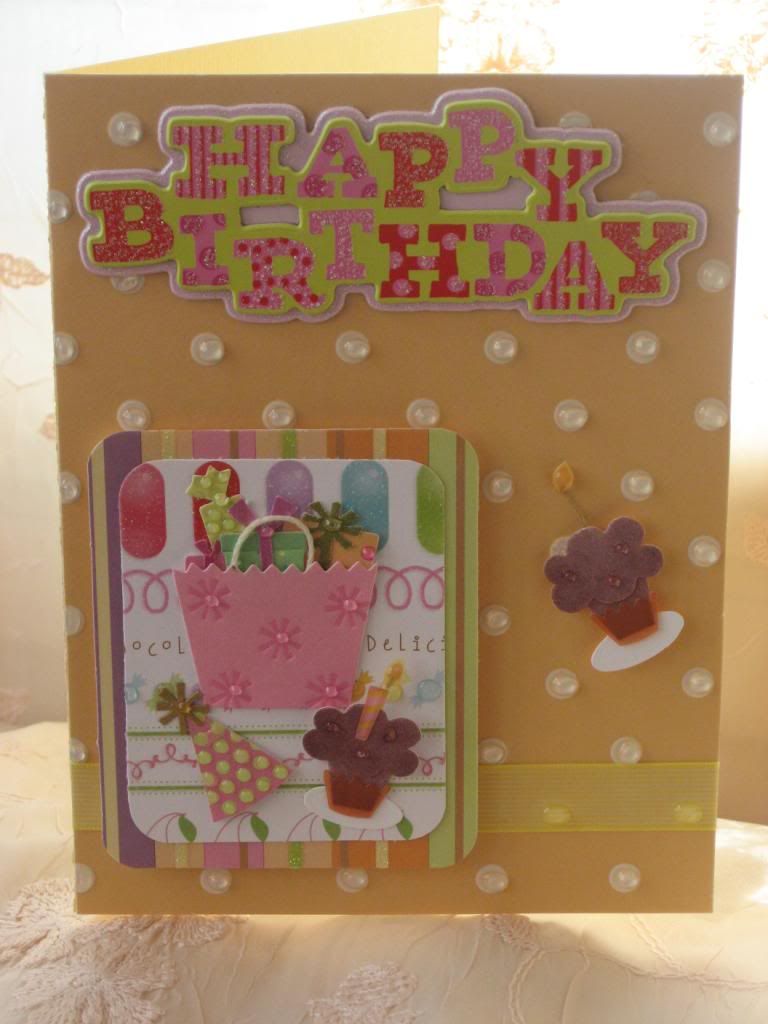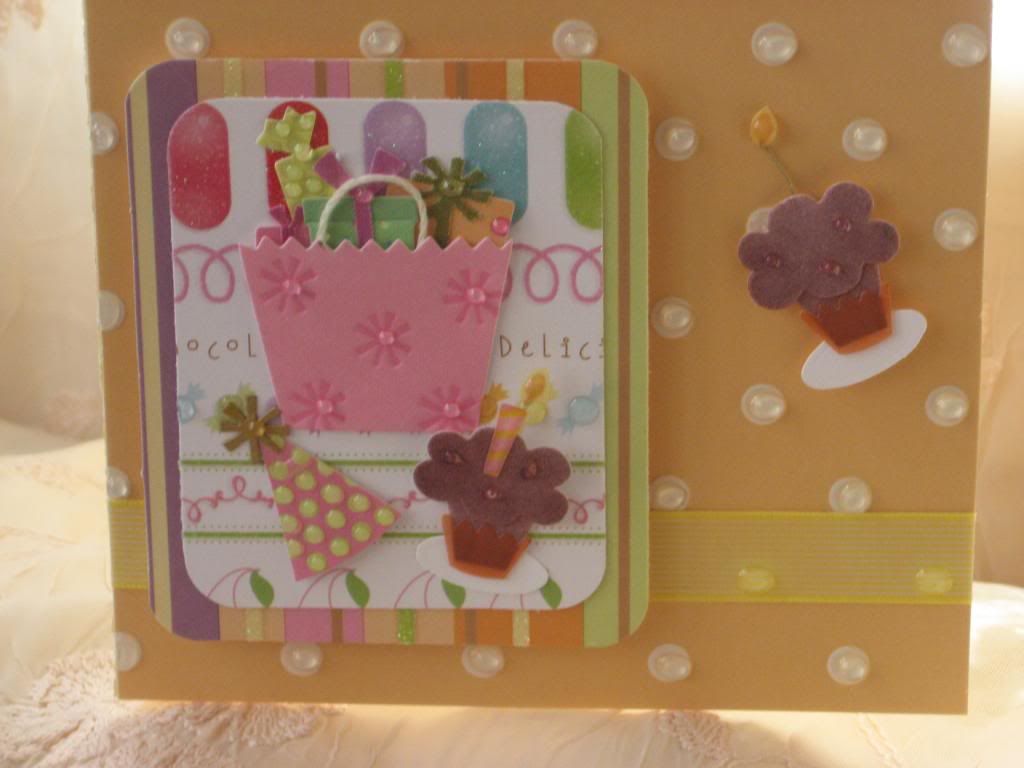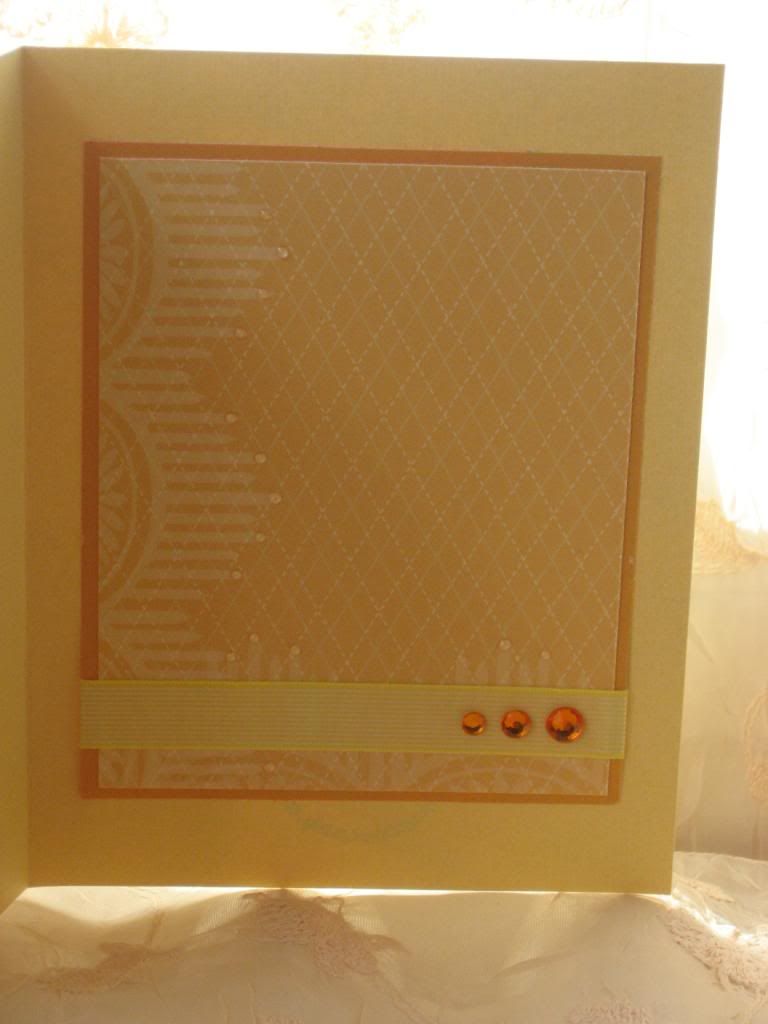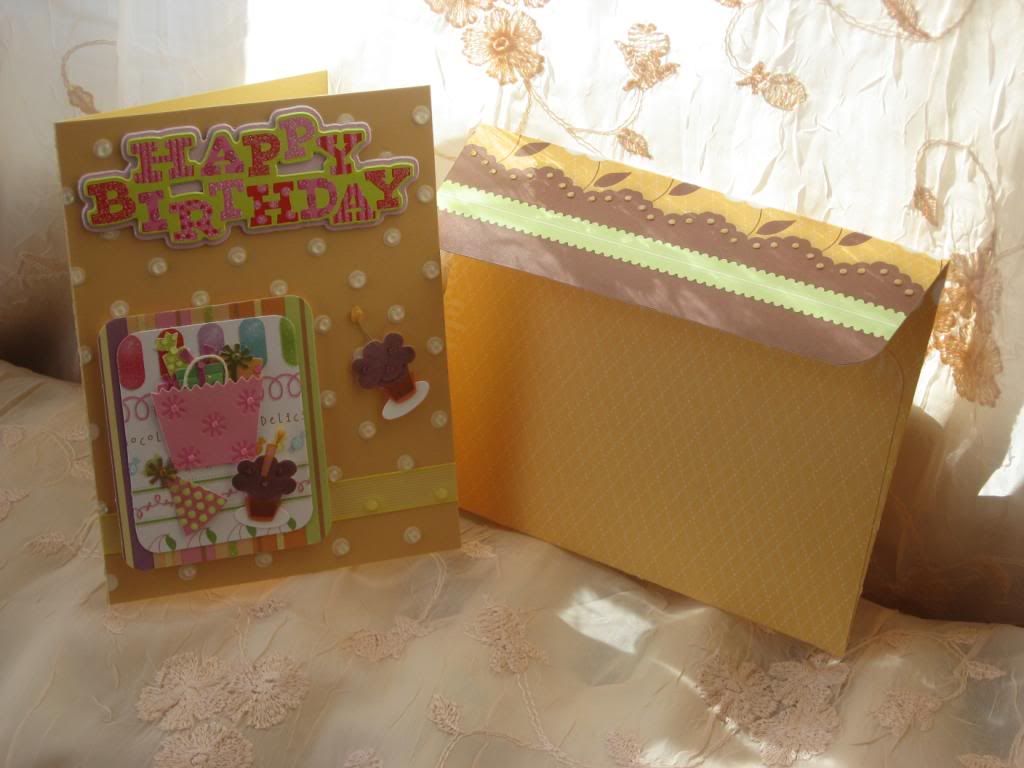 Love this blue abd green combo. Lots of fun to make. This card was also inspired by Cardmaker. I wish I had the paper they used though. It was blue and green birthday hats.
Second easel card.
CARD 483

My mom made the card below and I made the envelope. This was definitely inspired by Cardmaker magazine. There's a card in their latest issue that looks just like this. I wanted to give her something easy to do. I had the pop-up candles from a gift bag I saw at a dollar store and thought, I can use those candles for a card! Good thing I bought it because it came in handy.
CARD 484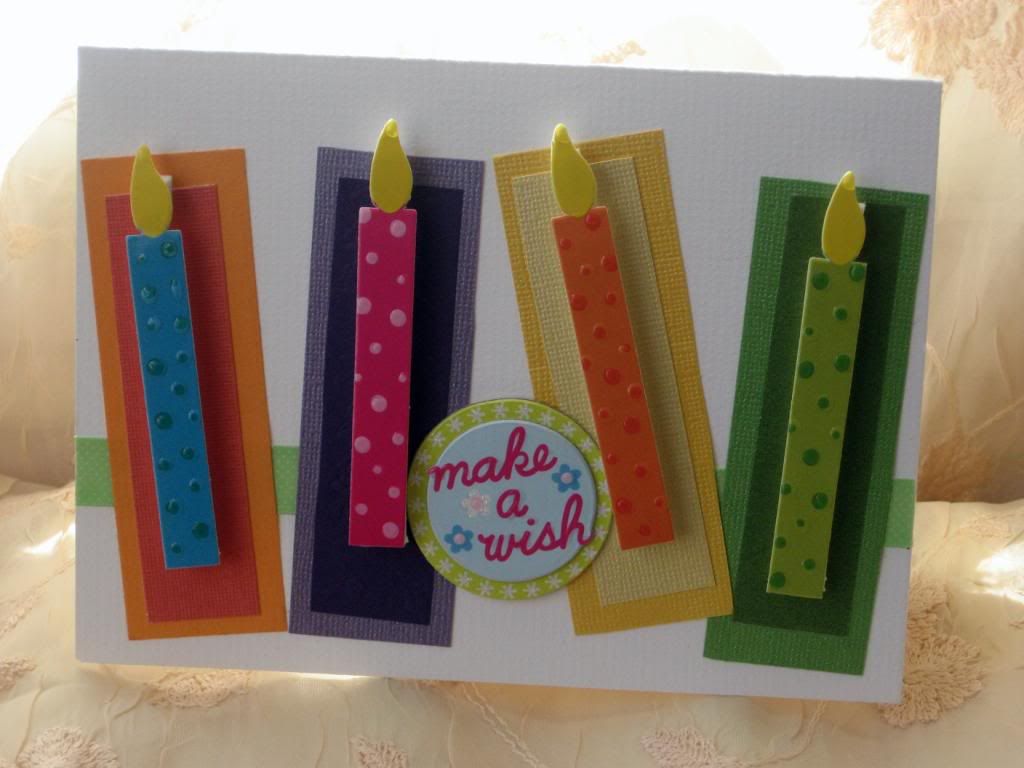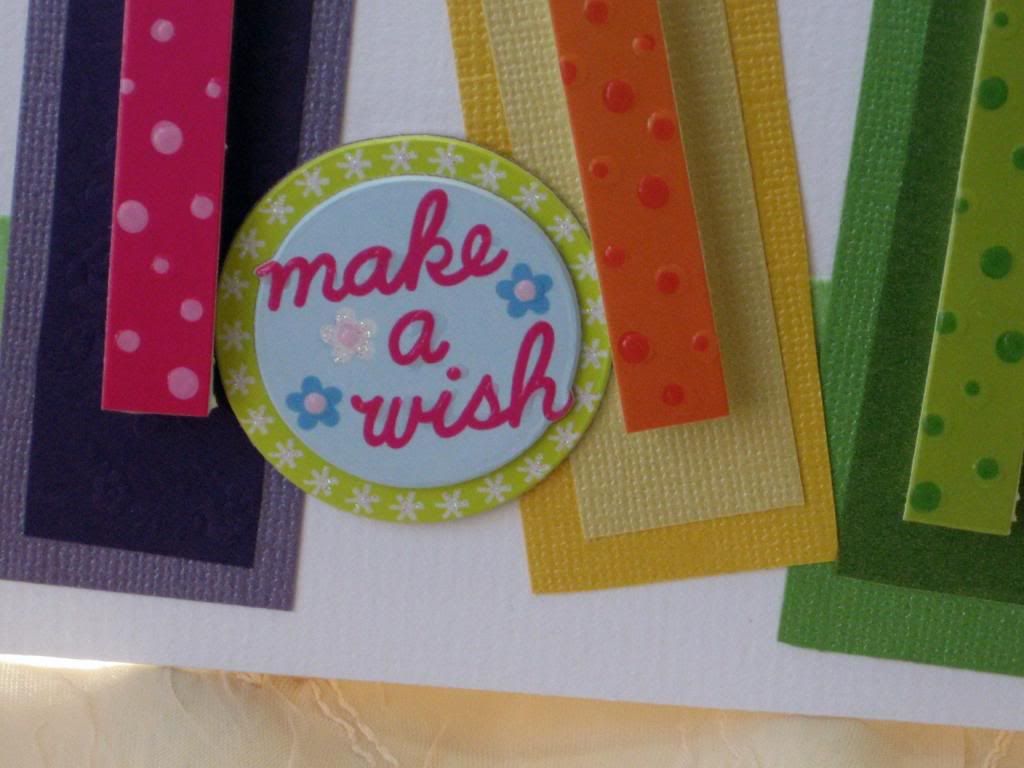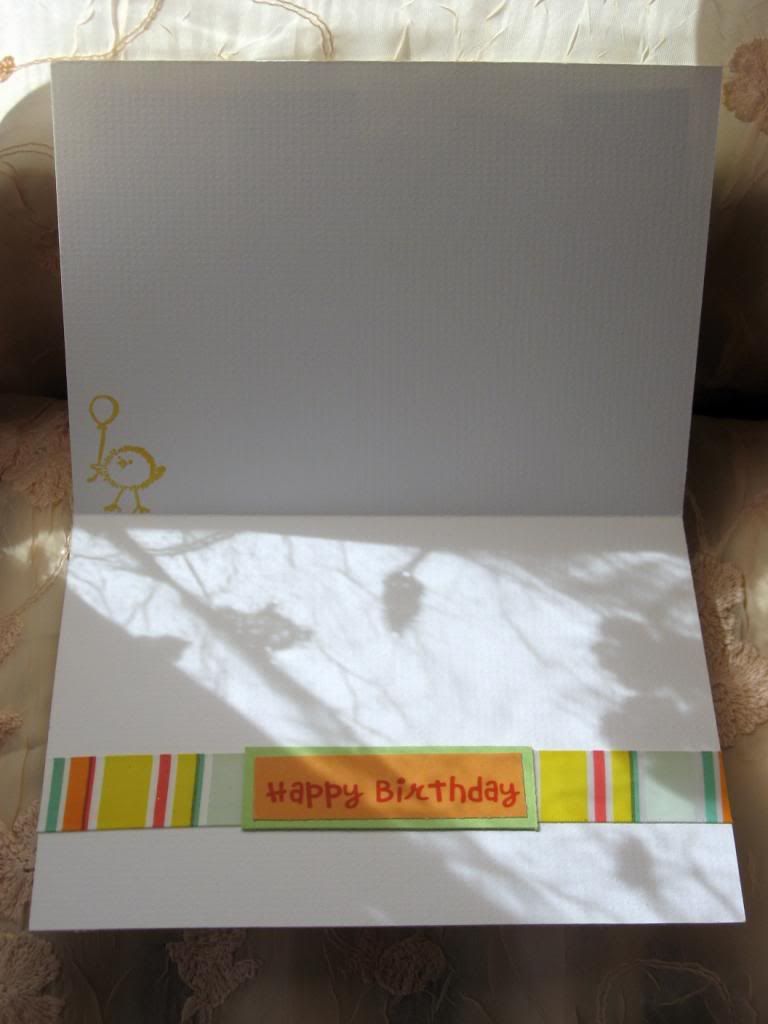 Glossy accents on the envelope. Again, feels so good when you run your hands over it. I love how it looks like little drops of colored water when the sun shines on it.