Christmas is almost here, yay!!!! This past week I was able to make my first Christmas card for this year. It was tons of fun to make but more on that later. First up are two Baptism cards I made for my boss Michelle. She wanted only one but I made two so she could choose which one she wanted.
Lately I've been thinking about branching out a bit and trying new card templates that I've never done before. I found a template for this ladder card below and thought I would try it out. Good thing too because it is the card MK picked. I used some religious symbols I had to embellish. I also added the white flowers (distressed with blue ink). The quote I found online and thought it was so cute. The half circles border is from my cricut. The gems are from an assortment I have. I love the way this card opens up. It was a ton of fun to make. I also started using my new logo for the back of my cards. My friend Eryn helped me make it incorporating my chickie stamp (tweet tweet). I love chickie. I feel like she really resembles my personality. Thanks Trubs!
CARD 511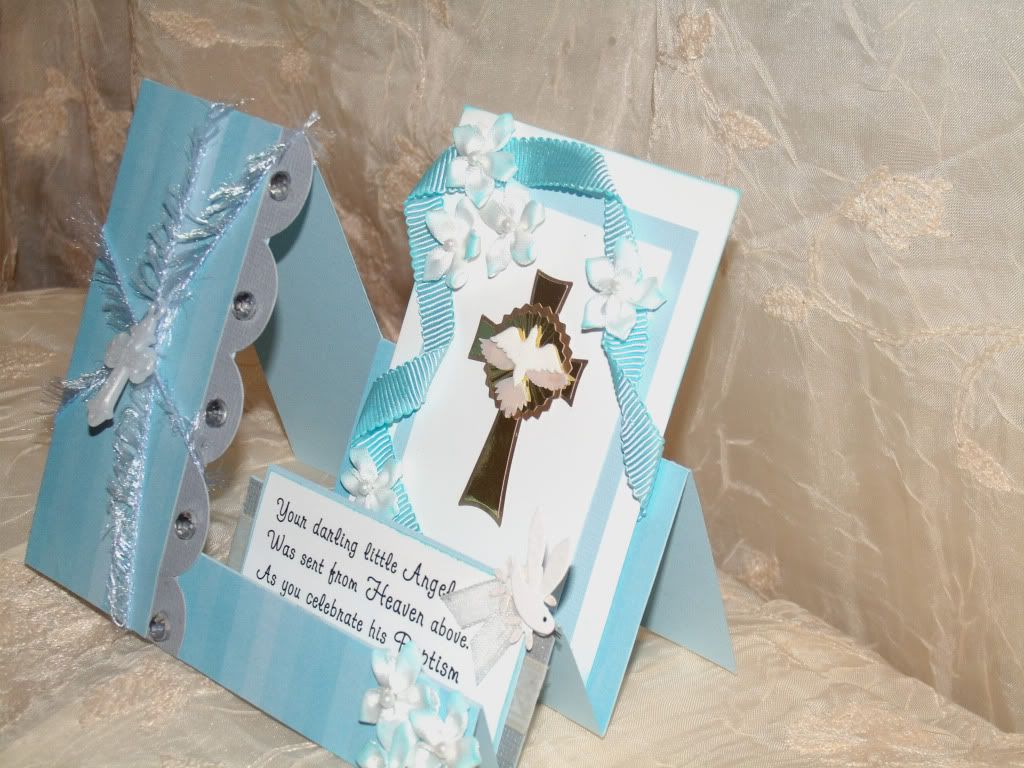 Chickie!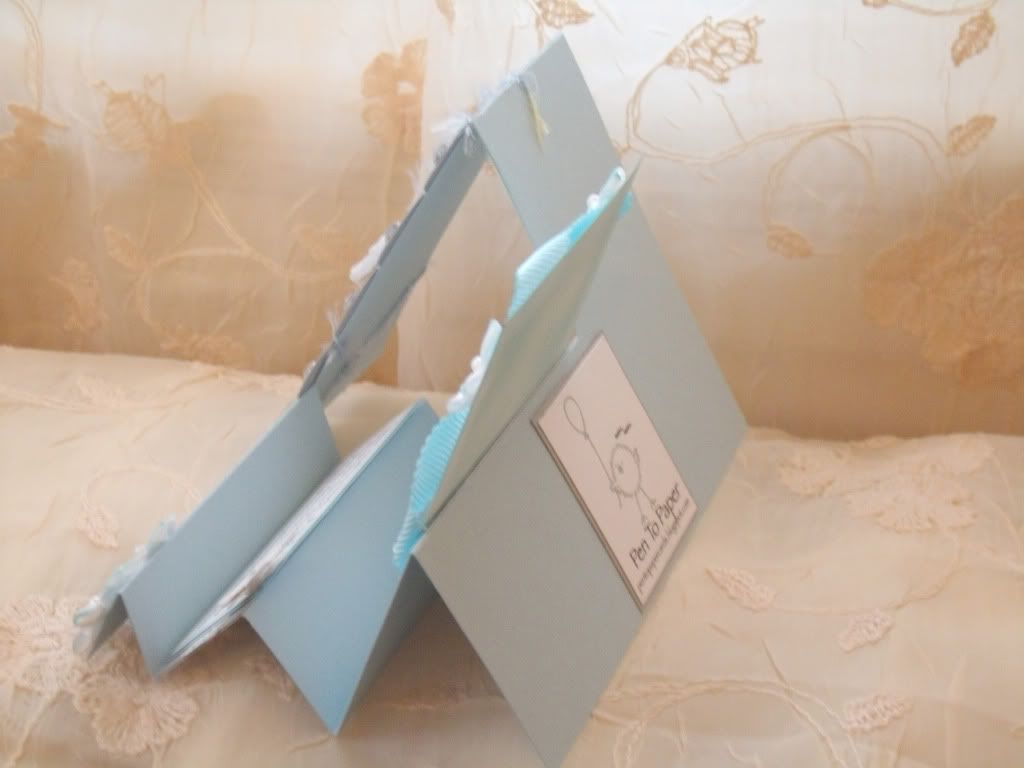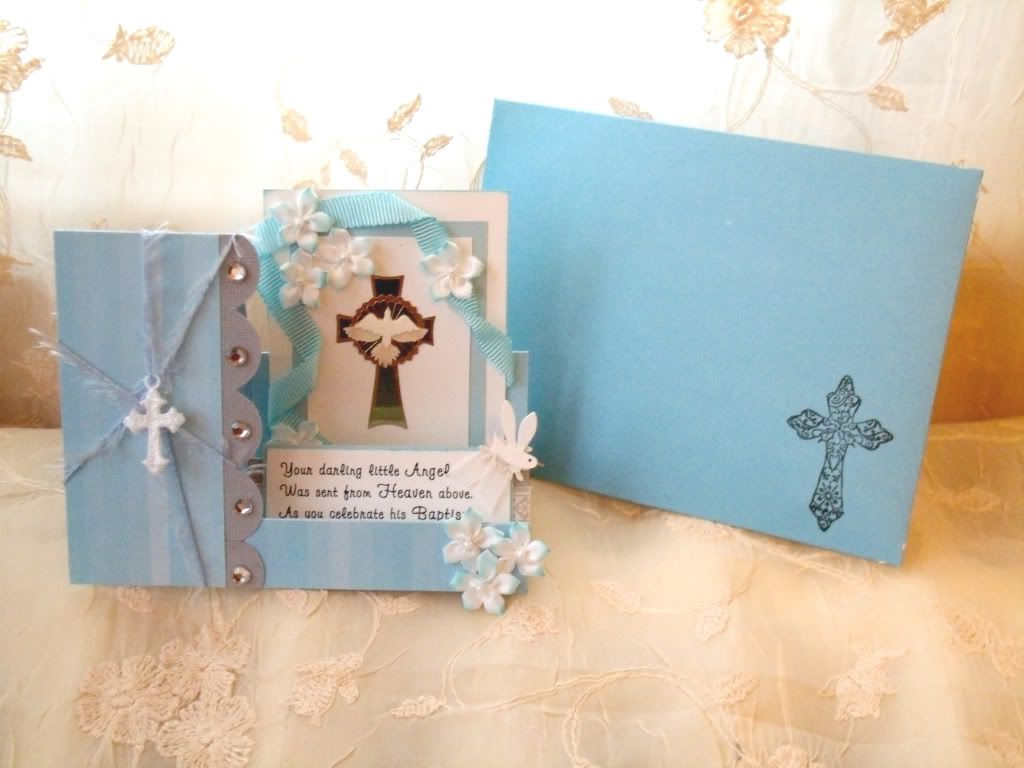 Here's the other Baptism card I made. I really like this one. I tried making a shaped easel card. I used my Gypsy for this. I really like the way this came out. The flowers are from different places (Oriental Trading, Michael's) The cross is from Michael's. The pearls are from the blog candy I won recently from Helen. The ribbon is from Michael's. I can't remember the brands because I bought them so long ago. The embossing folder is from Cuttlebug. I love that design so much and just recently bought it because I've seen it on so many cards and have always loved the way it looks.

CARD 512



The inside quote is the same as the first Baptism card.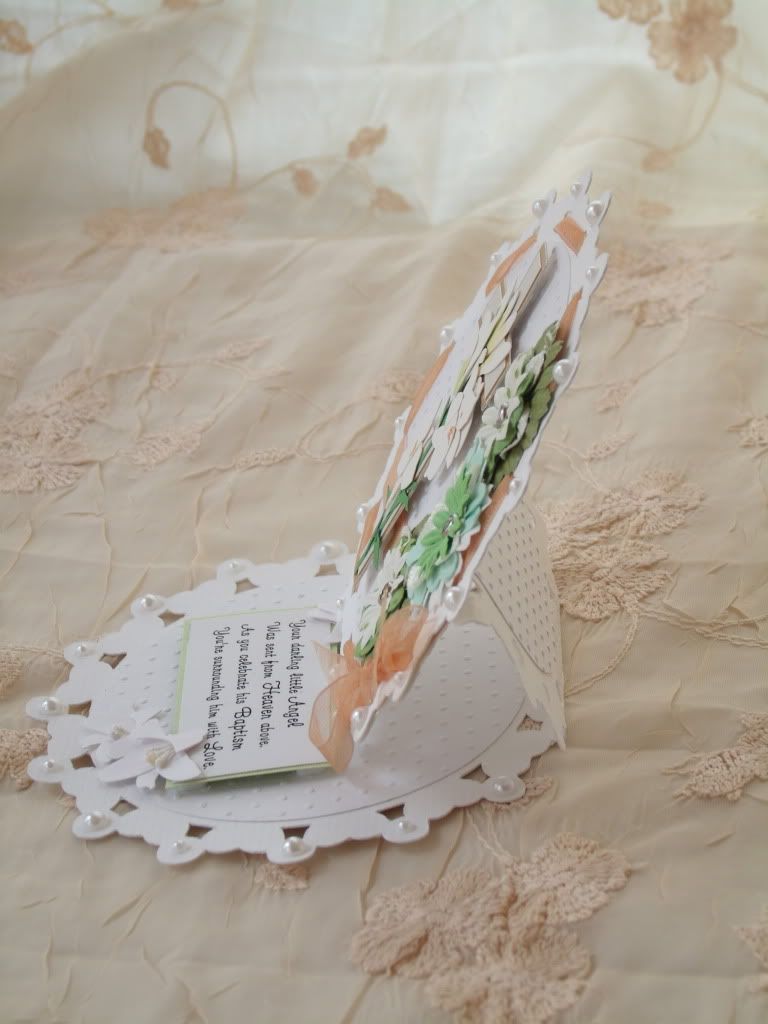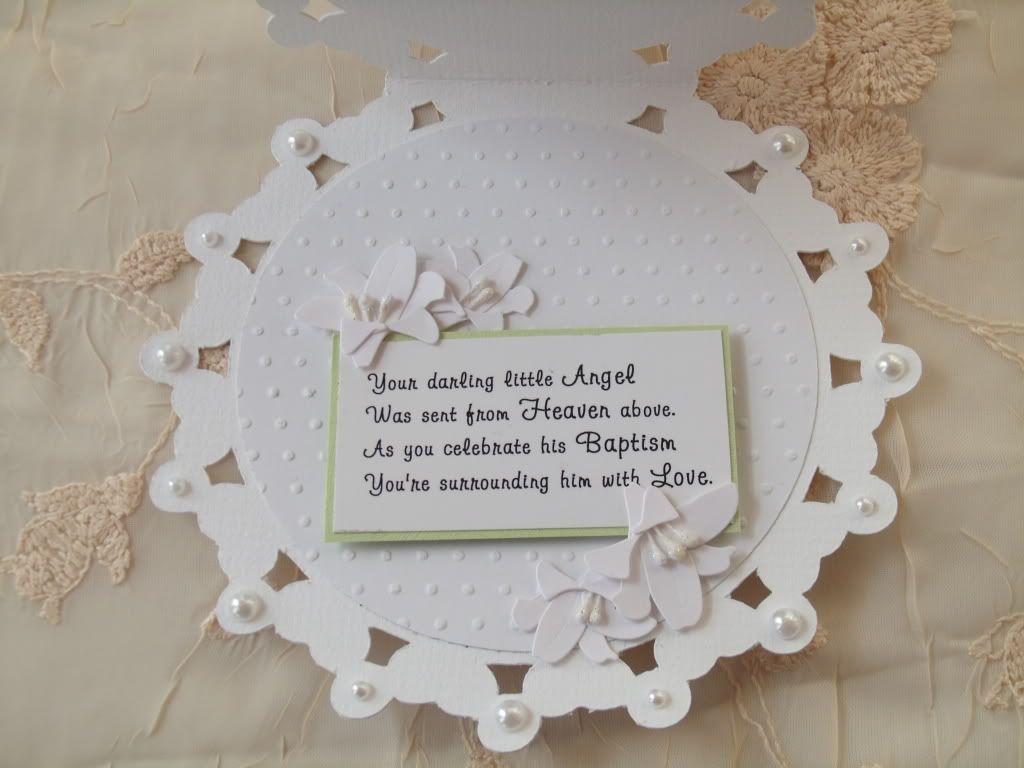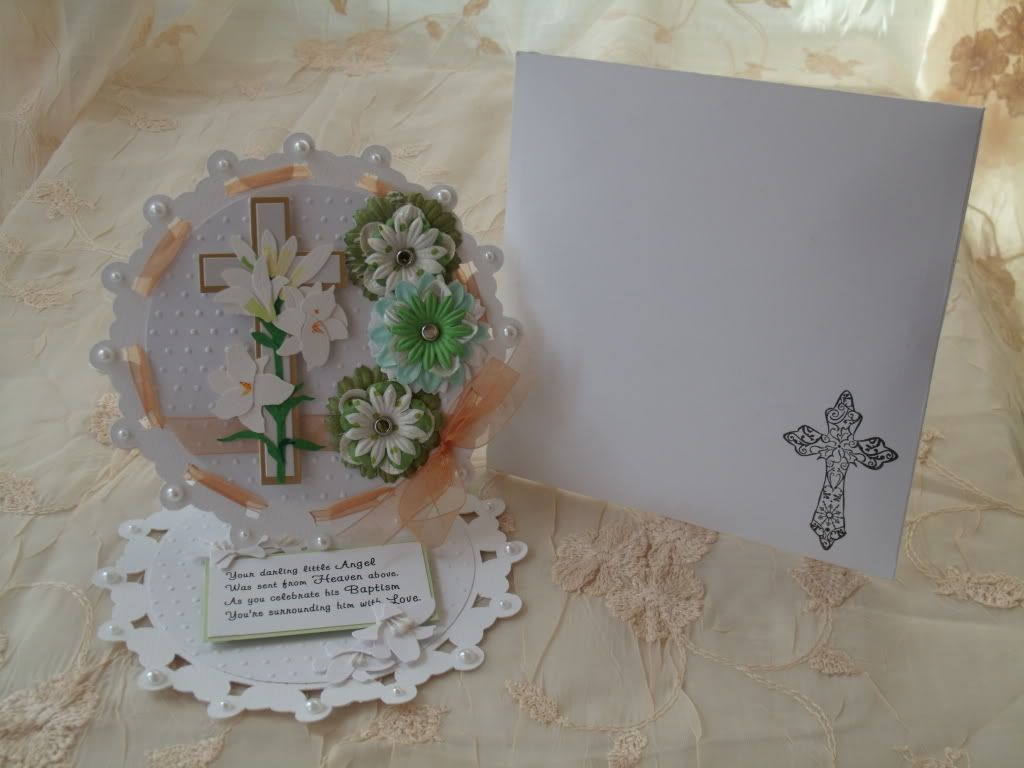 My new logo... Chickie!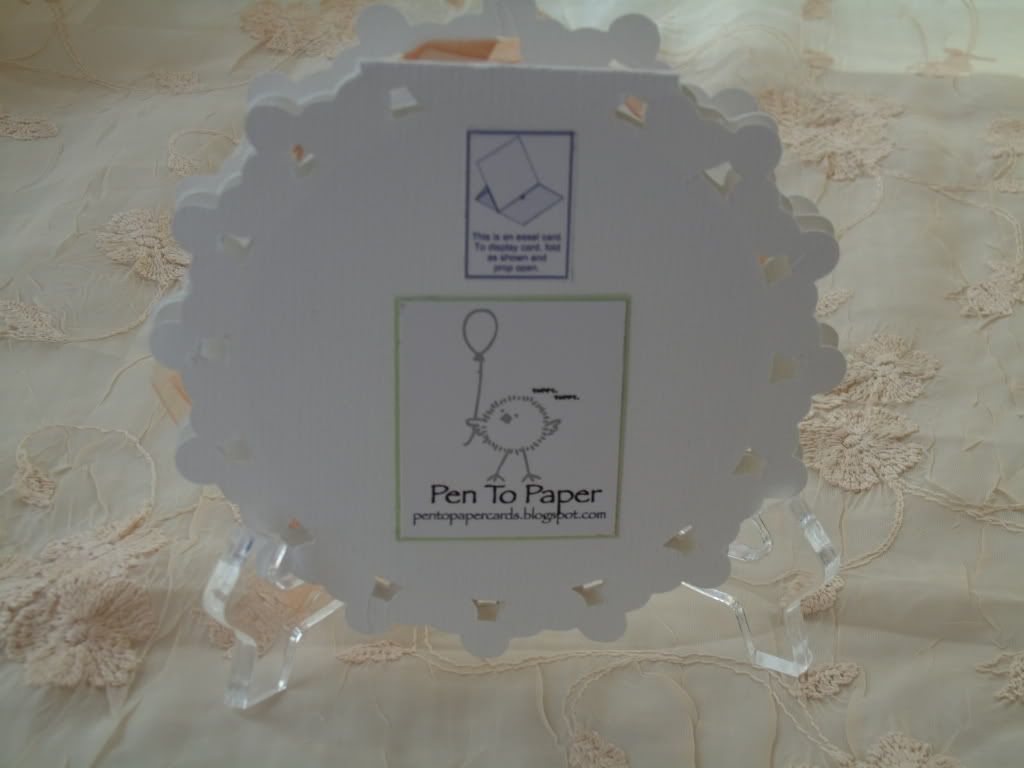 Chickie up close!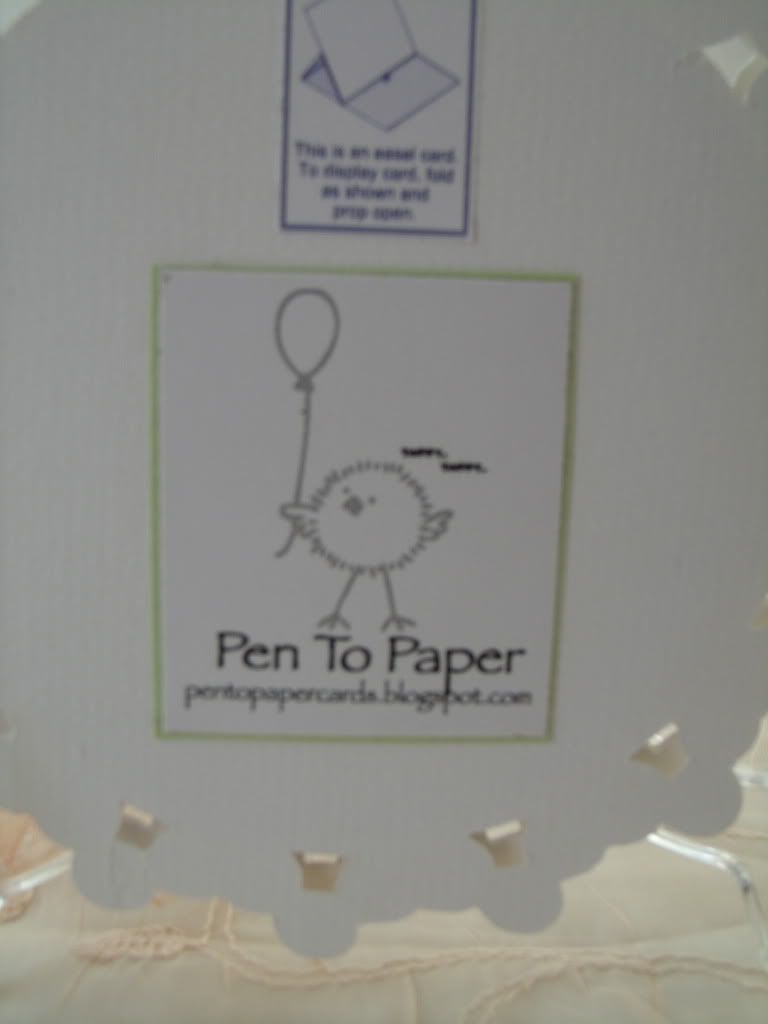 And now for the Christmas card. For this I used Wrapped Tilda from Diana's store over at Magnolia-licious. The best store ever for Maggies and scor-tape which I recently bought and just love! I can't believe you can just rip it from the coil and don't have to use scissors. It's unreal! This shaped easel card is smaller than the one above. I was trying out different sizes to see which would work best.

CARD 513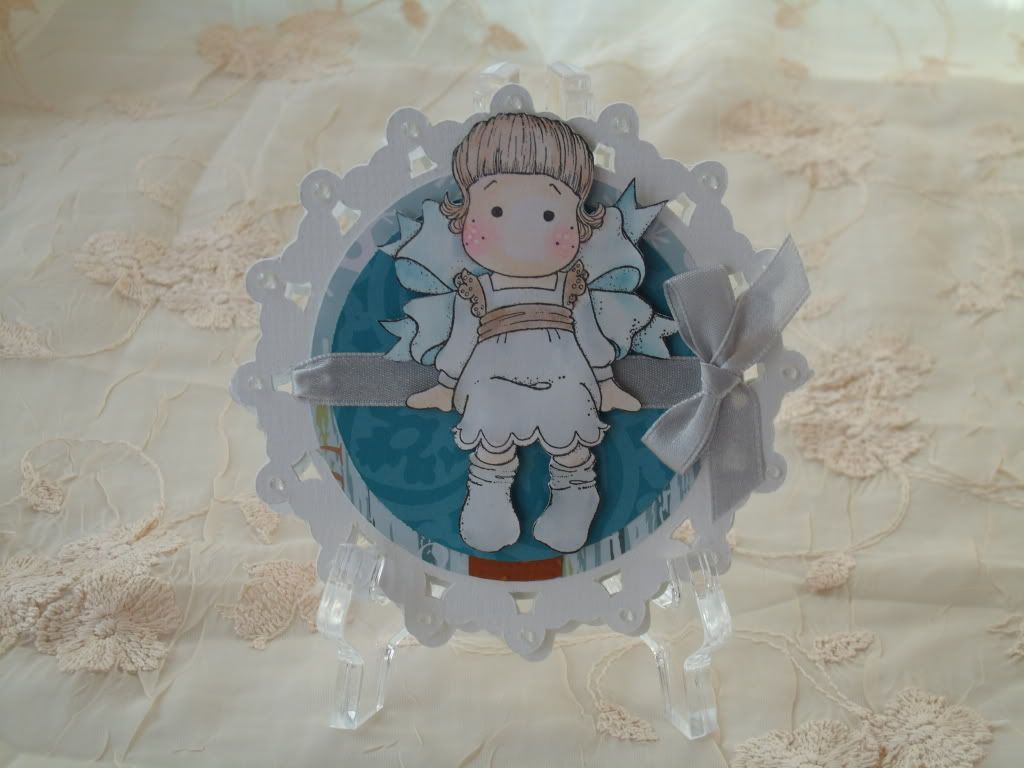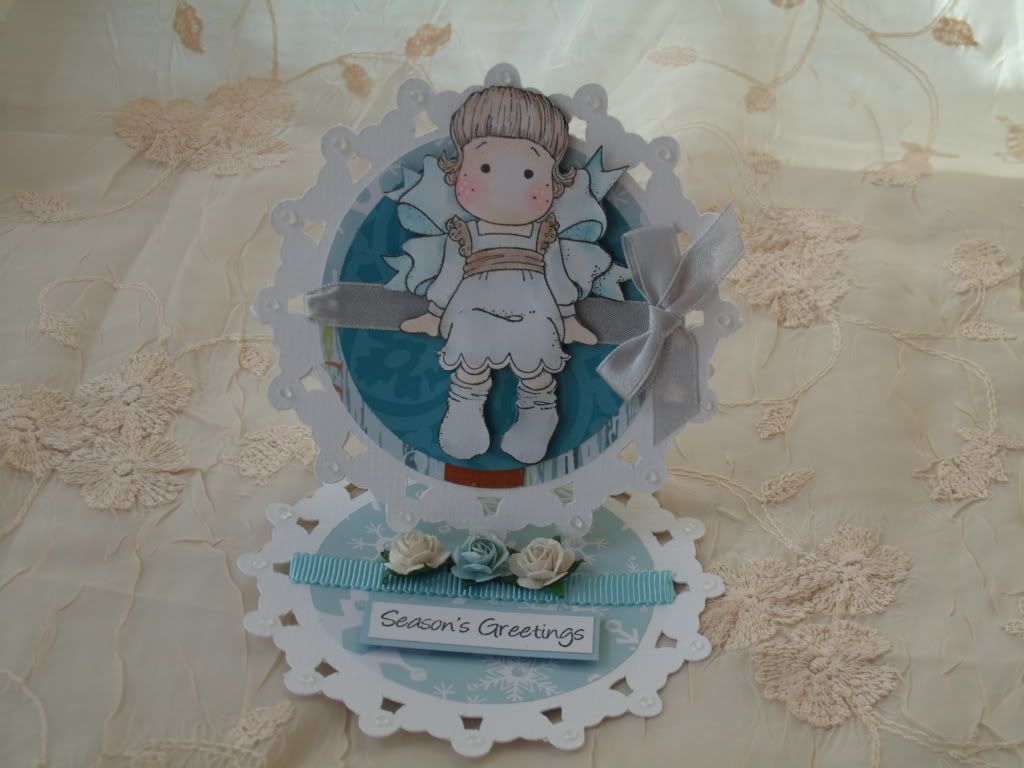 Since there isn't a lot of room inside to embellish I kept it pretty simple. I love these flowers so much. They are from the blog candy I won from Helen as well. The sentiment is from Lili of the Valley. I love their stamps, they are so cute. And they offer free shipping when you purchase over 25 UK Pounds worth of stuff! Stay tuned for more cards with their stamps on.