A new card post! Yay! And one is a Magnolia! Recently, one of my co-workers, Nick, asked me to make him a wedding card for his friend who got married. We were looking on my site and I showed him a
card
I had made for another co-worker, Jason. He liked that card and asked me to make one for him. I told him I would make two so he could choose which one he liked best.
Below is the first card. For this easel card I used DP from Die Cuts with a View, my cuttlebug and the swirls embossing folder, and my cricut for the silhouette of the married couple, which I then covered in glitter. The sentiment is from a sticker pack and the flower is from a wedding kit I have. The pearls used to prop the easel card up are from the blog candy I recently won!I also used my glossy accents to add some dots on the outside and the button.
CARD 509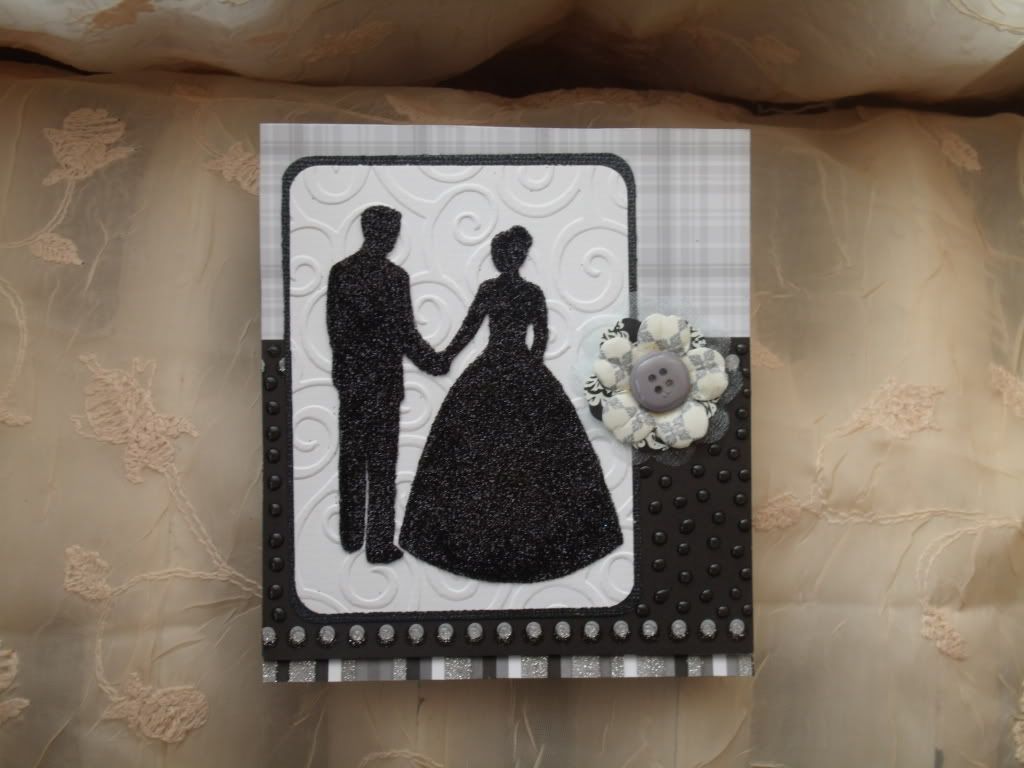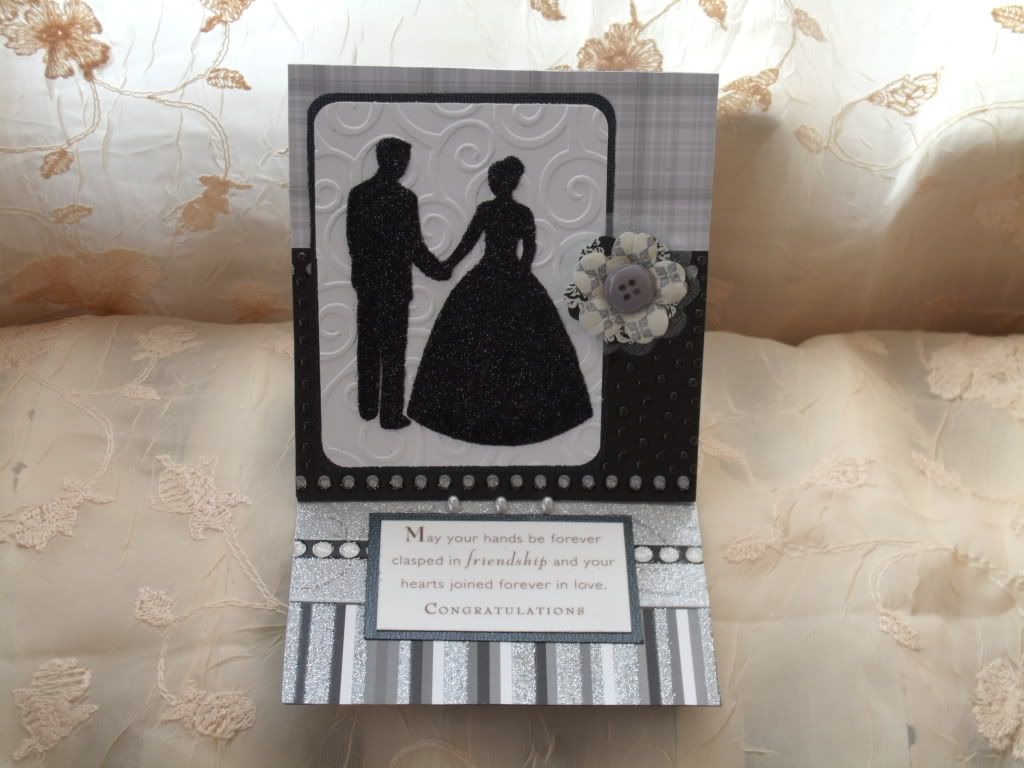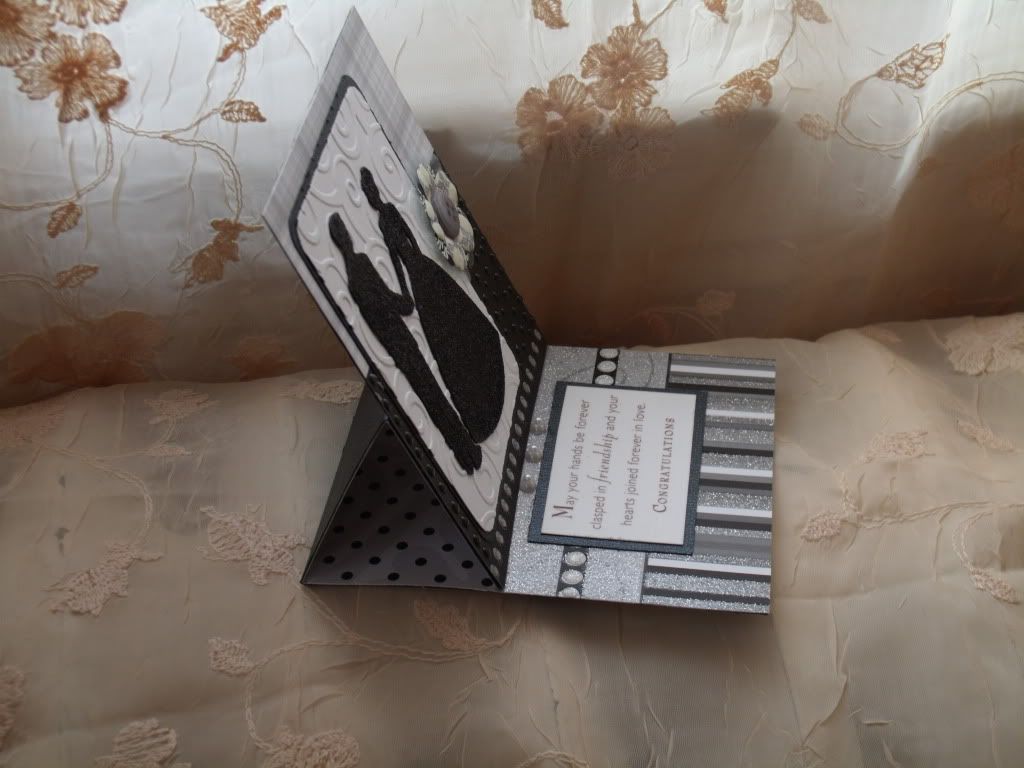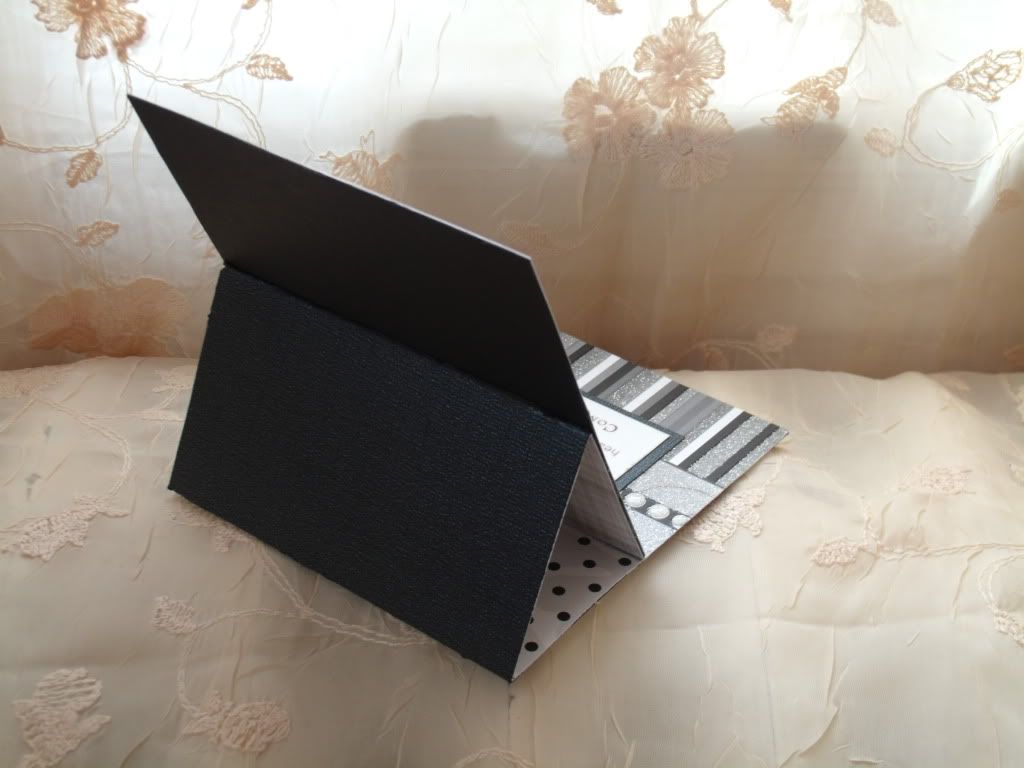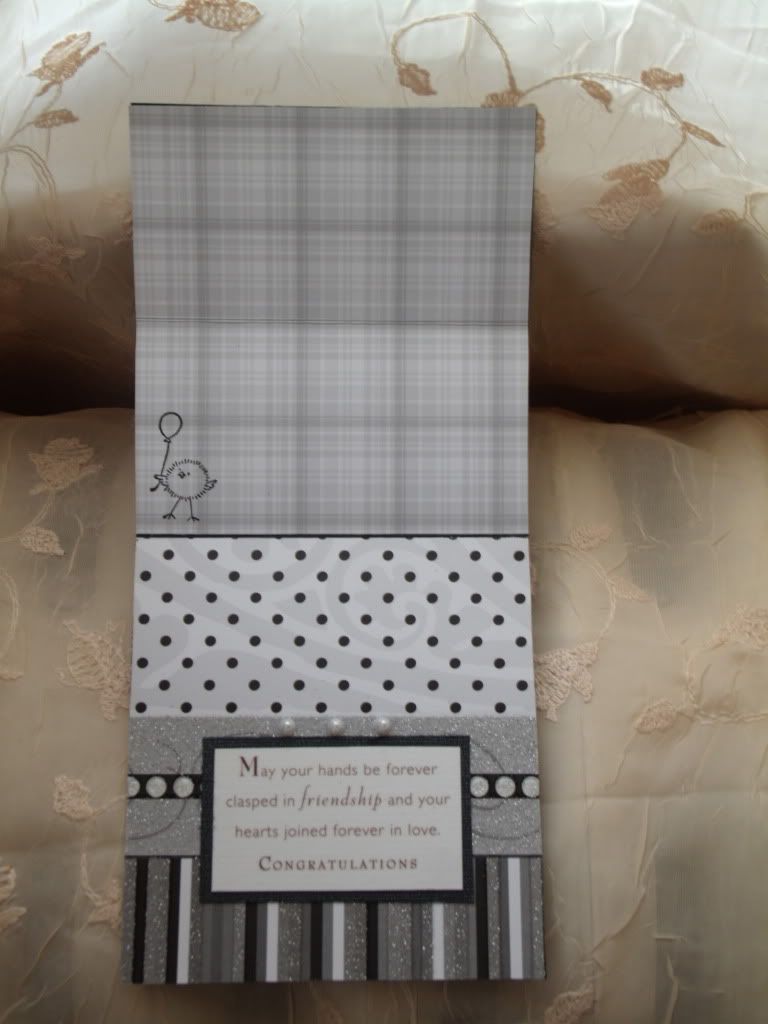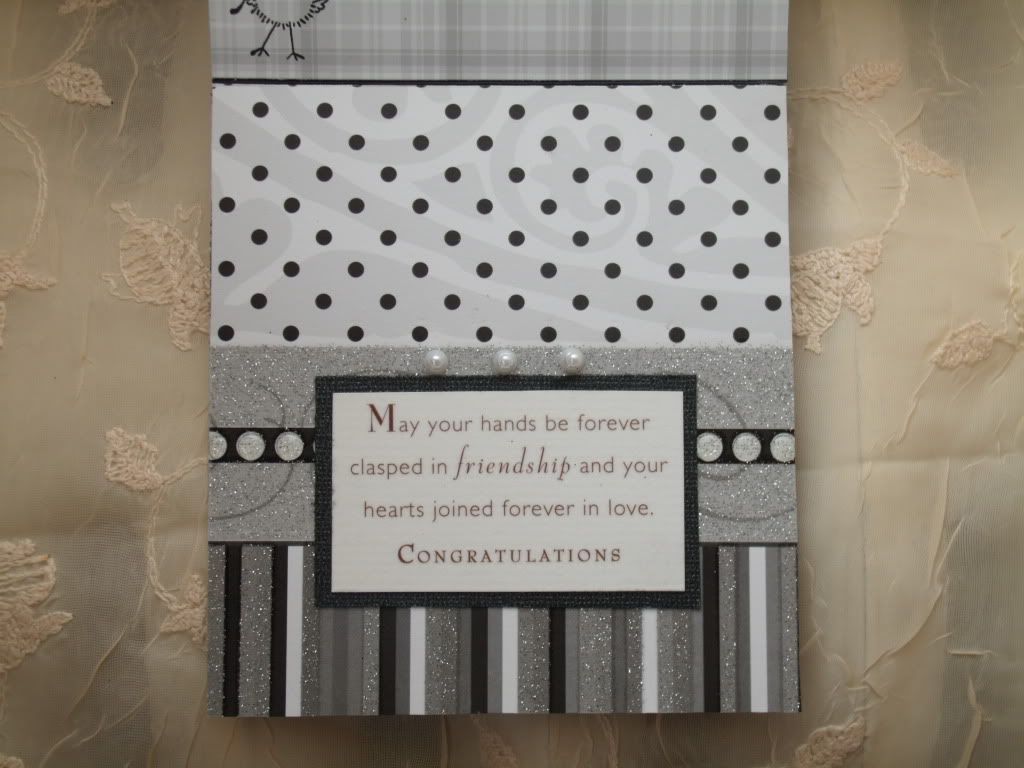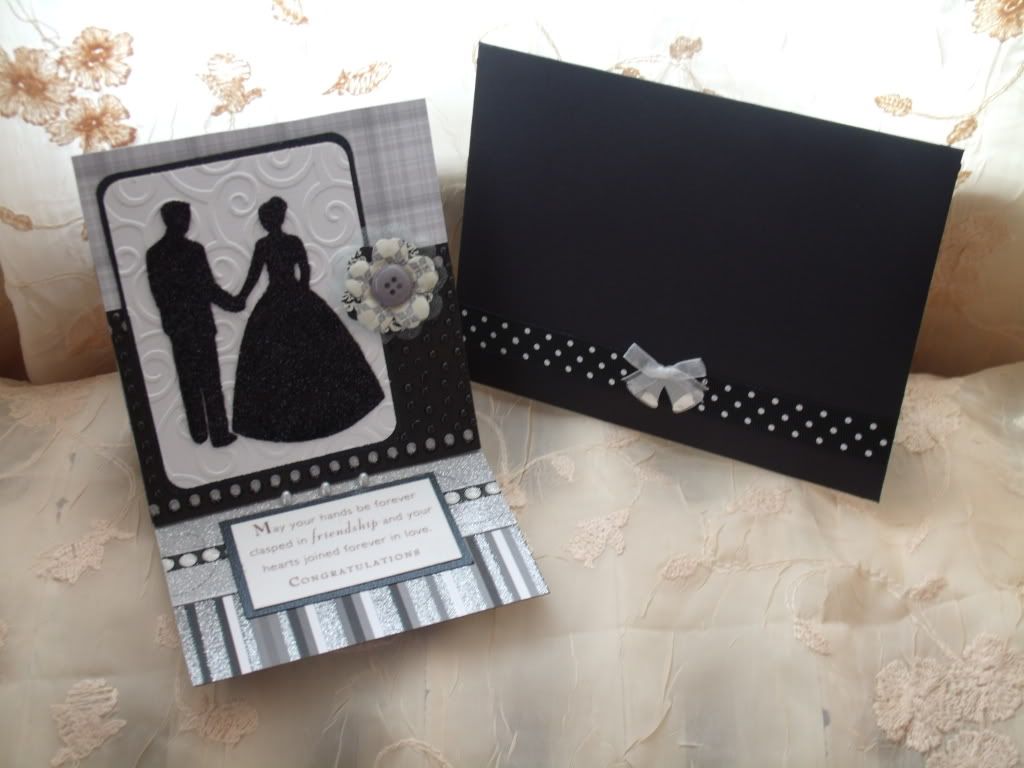 CARD 510
For the second Wedding card option I used my Loving Bridal Couple stamp from Diana at the Magnolia-licious store. I love this couple so much! Since I had already colored this couple in shades of light brown, I decided to use DPs and cardstock that were in the same family. I also followed a sketch drawing I had seen recently but now I can't remember from where. The DP the couple is on had the words "kindred spirits" already on so I was lucky enough to use that as my outside sentiment. The flowers are from the blog candy I recently won from Helen. Yay blog candy! Inside I've decorated with DP from the same kit as the outside. The locket and stamp are from the same DP pack as well as the LOVE DP. The sentiment is from a sticker pack and the rings I've used to prop up the easel card are from an anniversary embellishment set. I put some glossy accents on it to give it some shine. I also added some glossy dots on the outside and on the flowers to create the look of dew.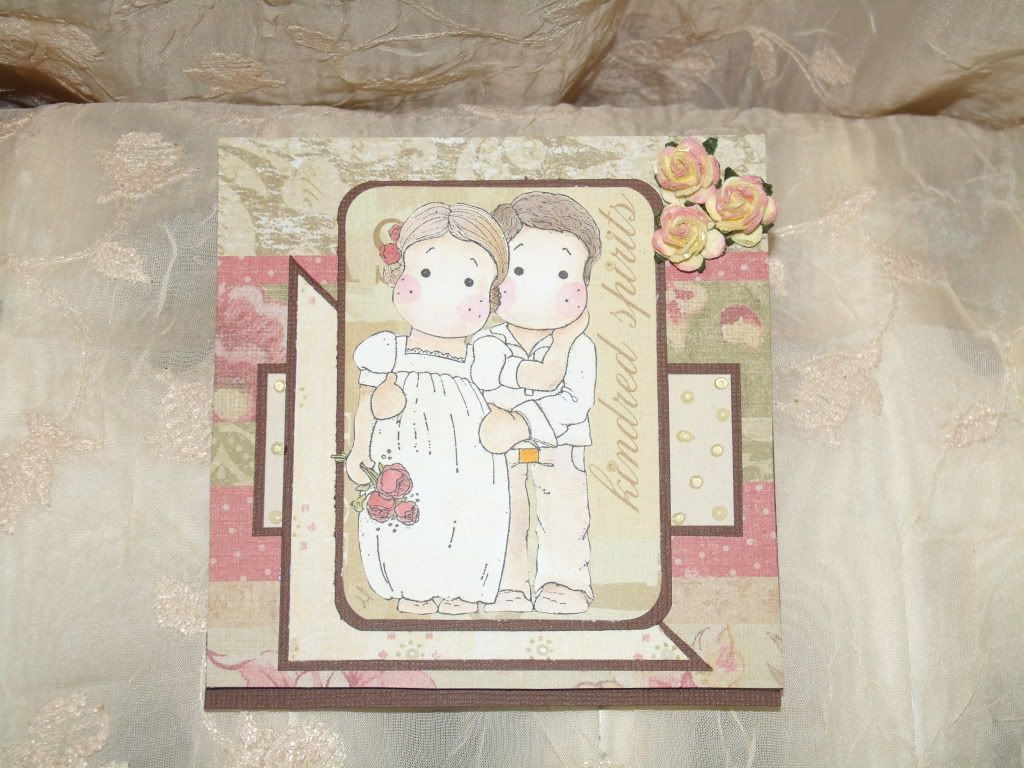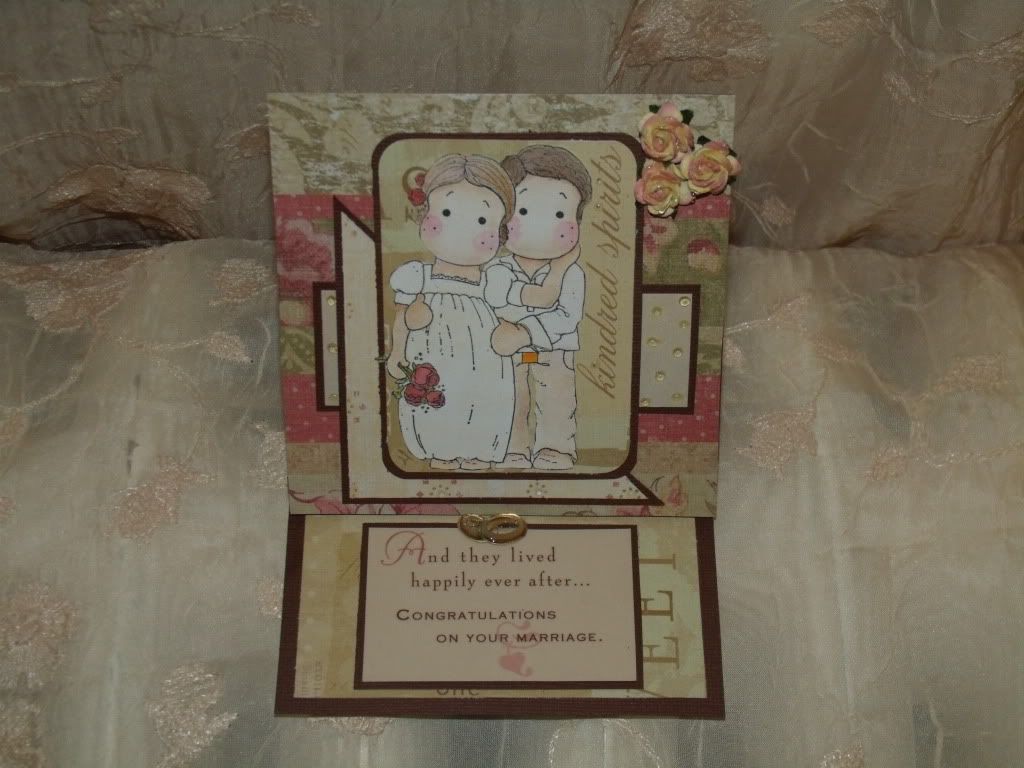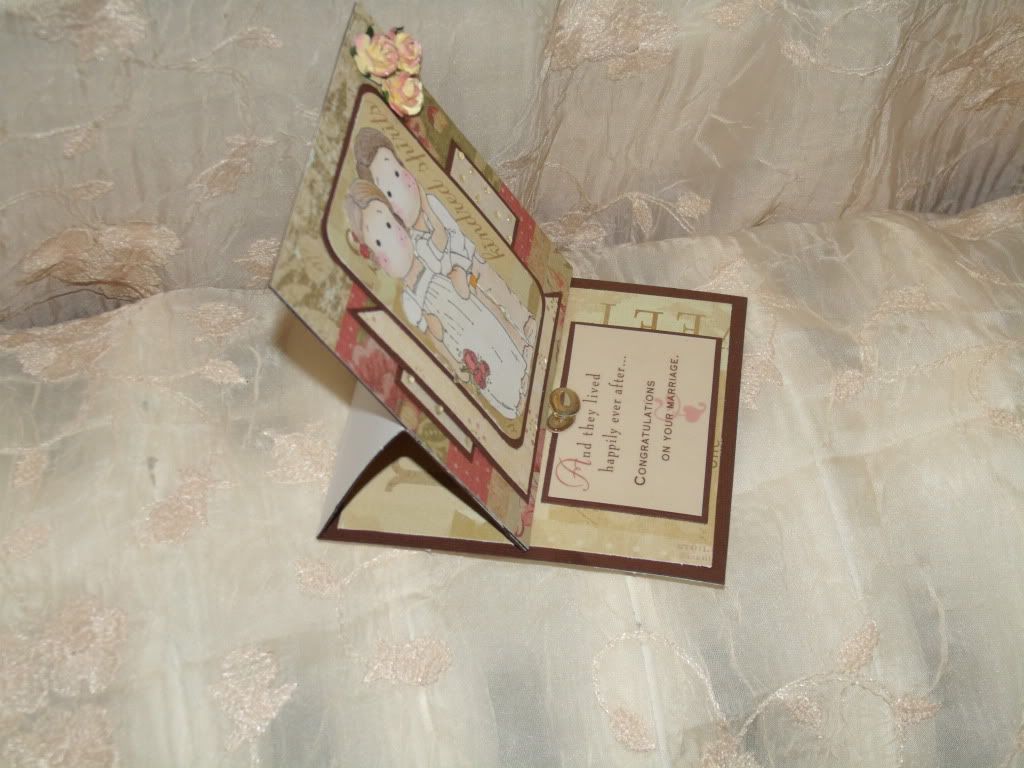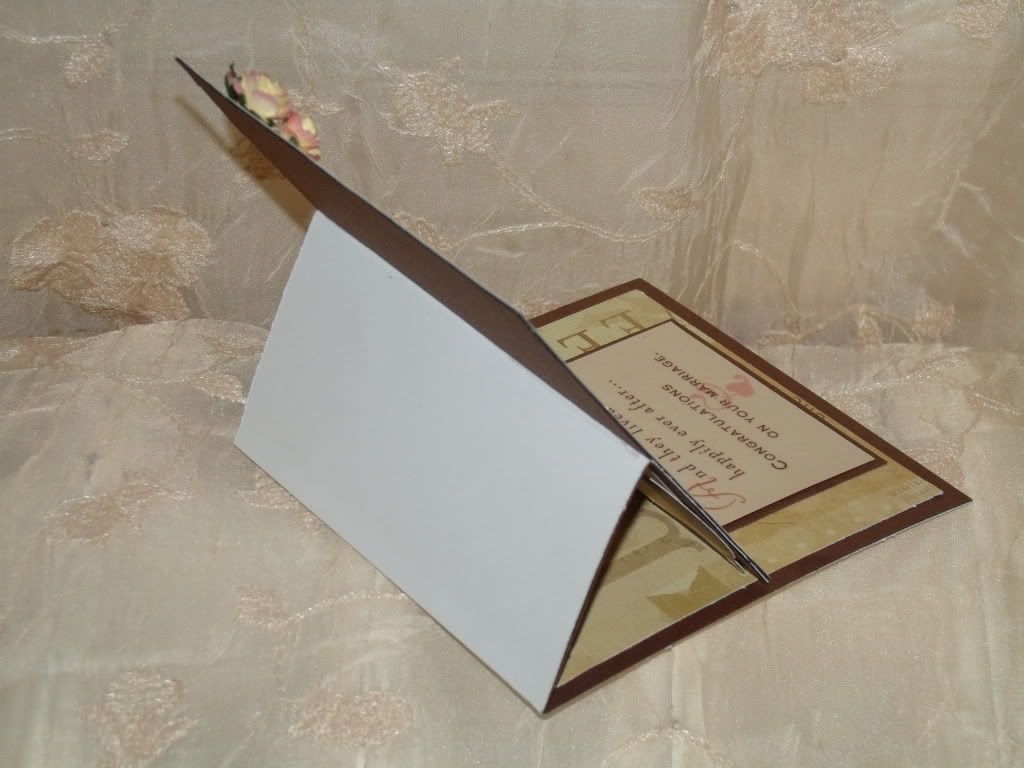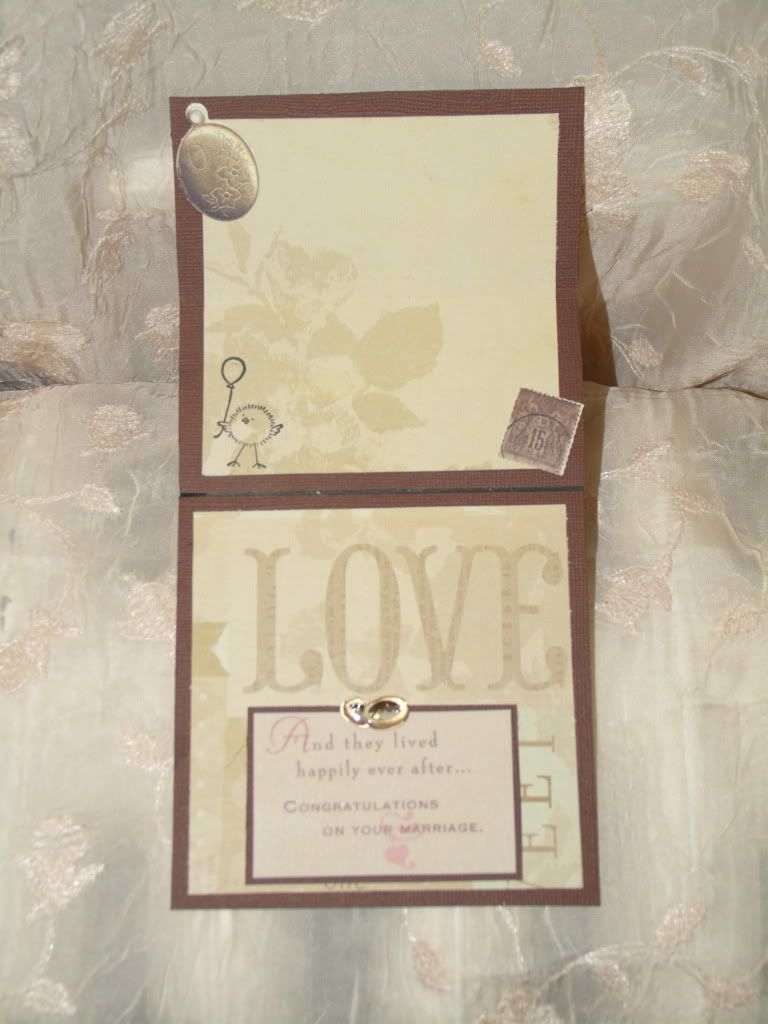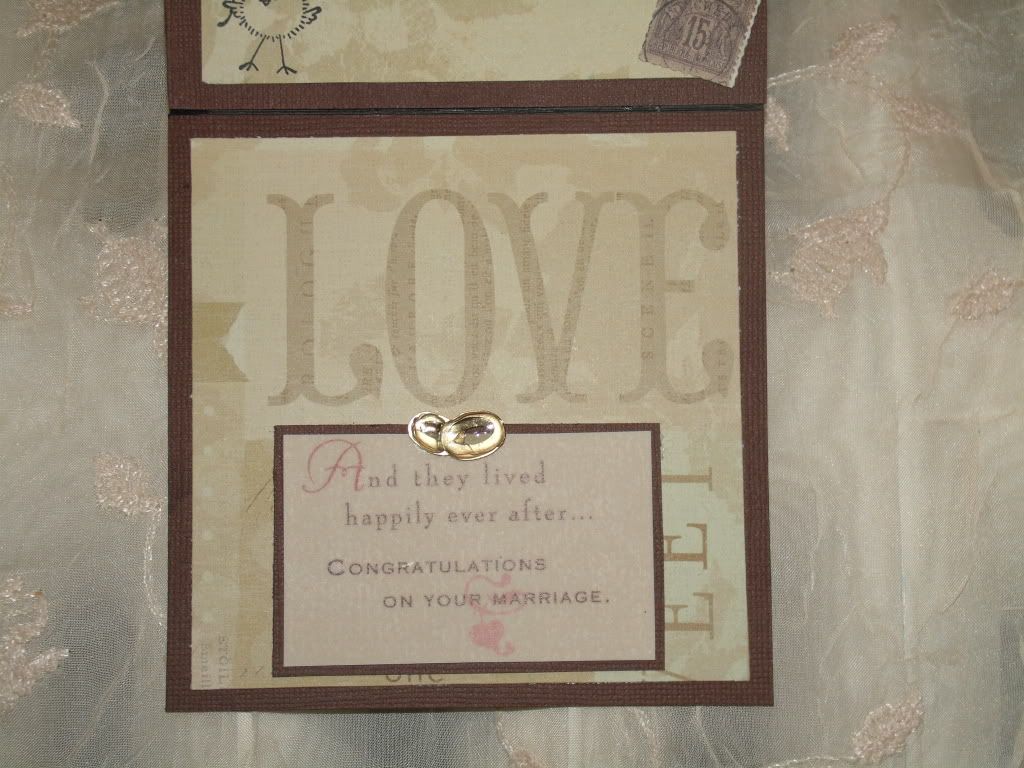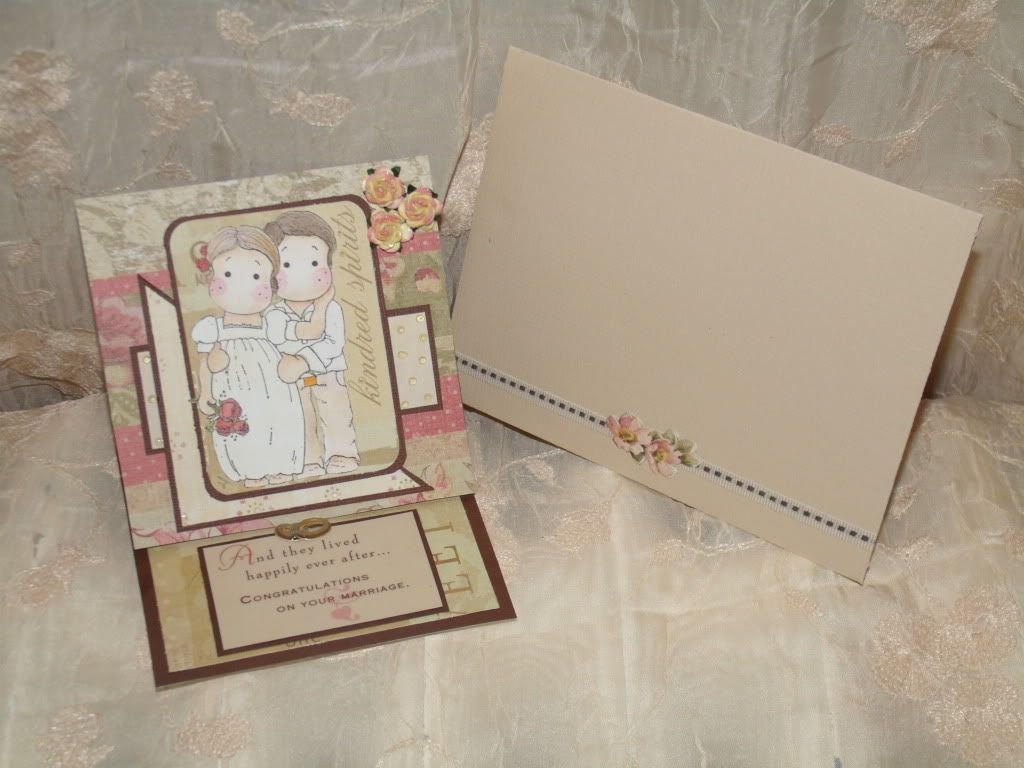 So after I showed Nick both cards he decided to go with the first card. He liked the black and white color scheme and felt it was better suited to give to his friend. :)