Today I'm posting up two cards. The first I made two weeks ago the second I made this past weekend.
First up we have Taryn's card. Last month Taryn was kind enough to let a bunch of us (more than 10 people) stay at her house upstate when we went to see The Avett Brothers perform in Ithaca. For her hospitality I decided I would thank her with this awesome card!!! The front and back are DPs that TAB uses in their artwork so I found it fitting to use it for this. I continued with the black and orange and red color scheme throughout. She e-mailed me and let me know that she thought it was really awesome so I'm really happy :) I have to admit it was a little hard to part with this one. I really love it AND it's a great reminder of the fun I had.
CARD 485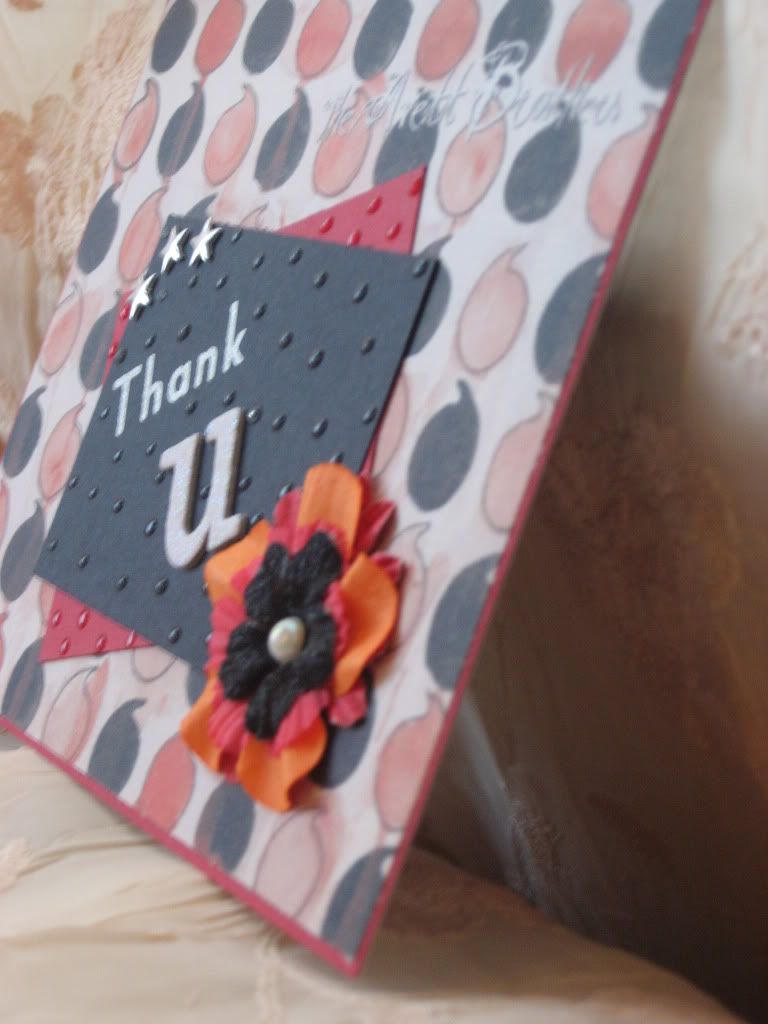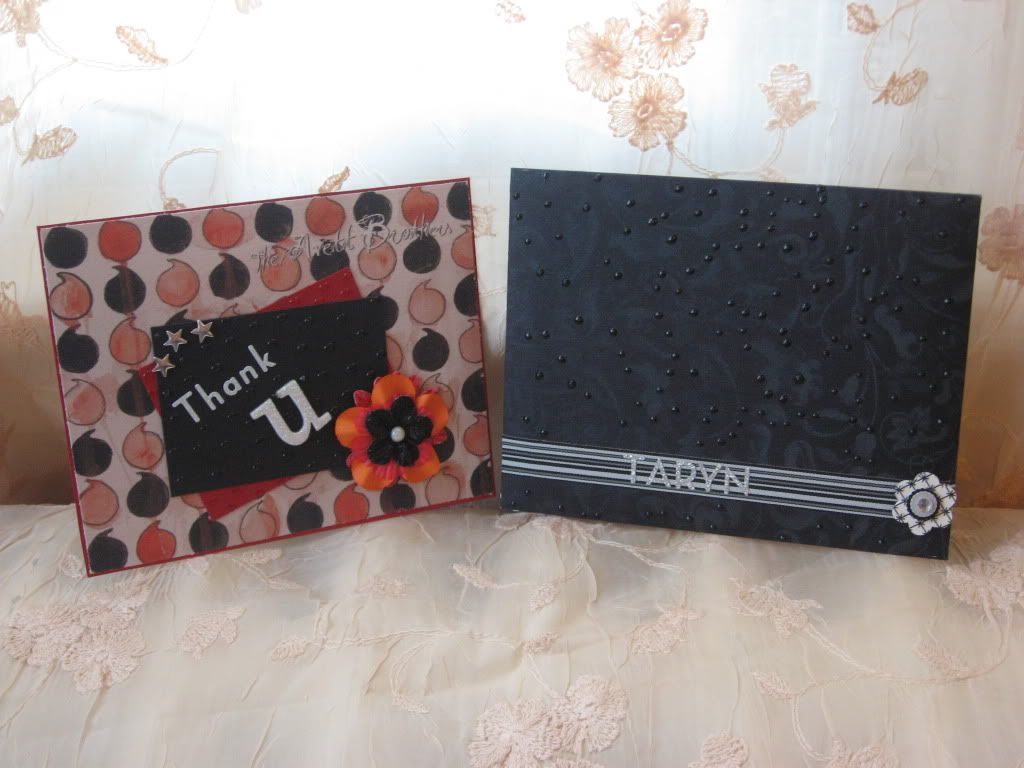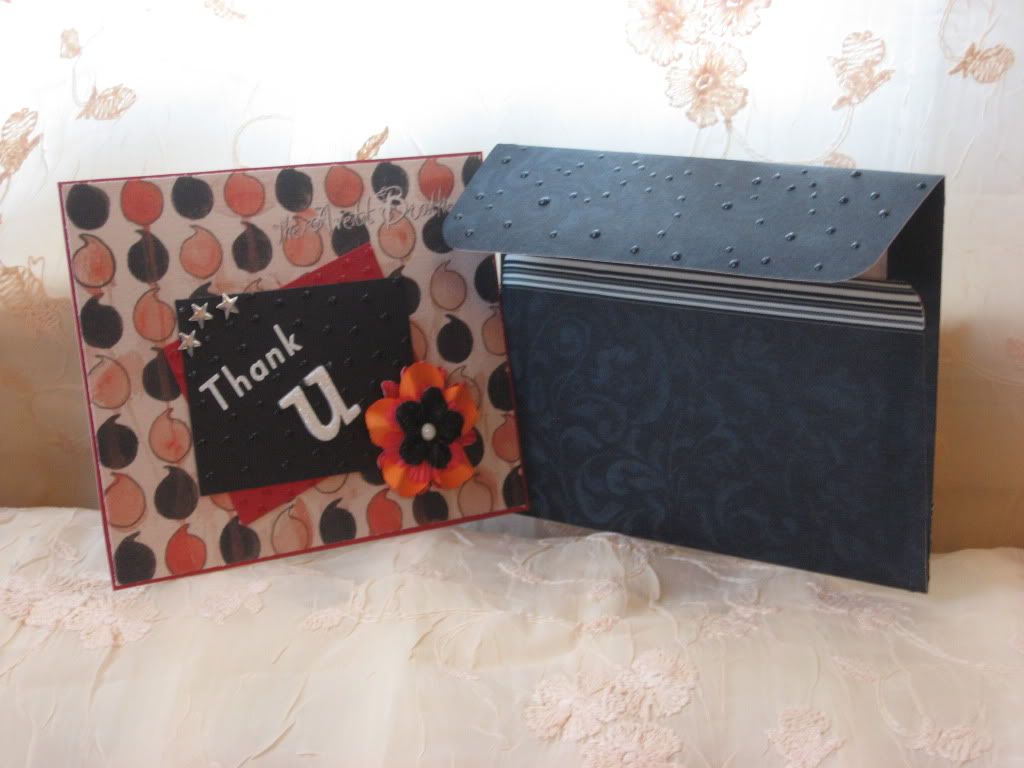 Next up is my co-worker Eryn's (Trouble as I call her, 'cuz she is!) card. She asked me to make her a Baby Shower card for a boy so I decided on this one here. I love the DP, it's from the DCWV Nana's Kids and I used rub-ons, stamps, and more embellishments. I'm glad I used the brown and tan colors.


CARD 486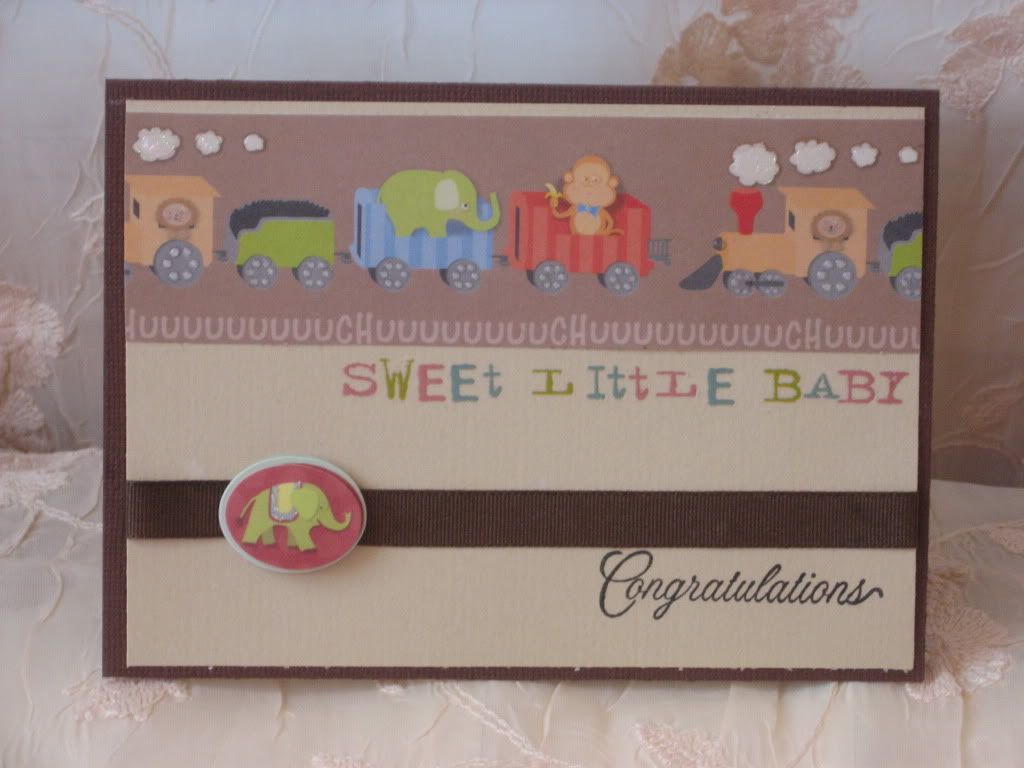 This monkey is the cutest thing ever.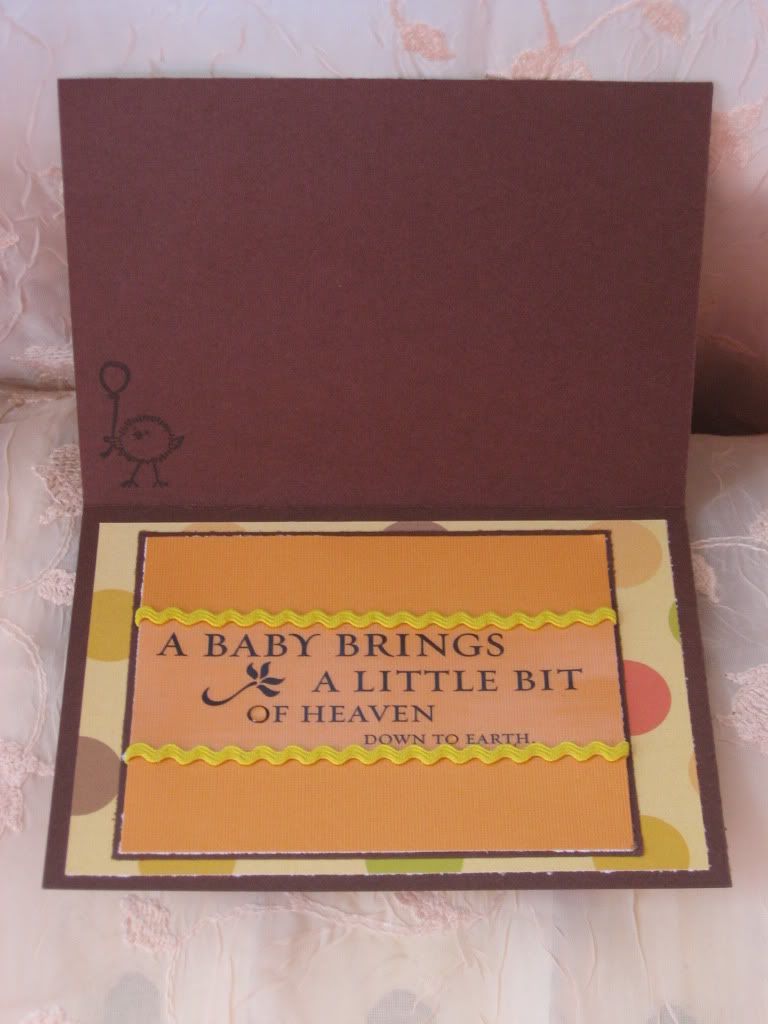 The envelope has the same monkey and some of his friends...
Overall I really love this card. I made another one so she could pick of the two but I'm glad she picked this one because it was the one I liked the most as well :)