Here are my first Magnolia Easter cards!!! You can buy these stamps over at Diana's
store
. This one is Hello Tilda. I outlined her with my Martha Stewart markers, colored her in with my chalks and her hair is colored with Prismacolor markers. I also added some glossy accents to the flowers and some of the DP. I used my Spellbinders nestabilities on her as well. I tried to do the inside a bit plain since my dad asked me to make some to give to his customers.
I used a black background for these pictures because it's been raining over here and there's no natural light coming into my craft room.
CARD 493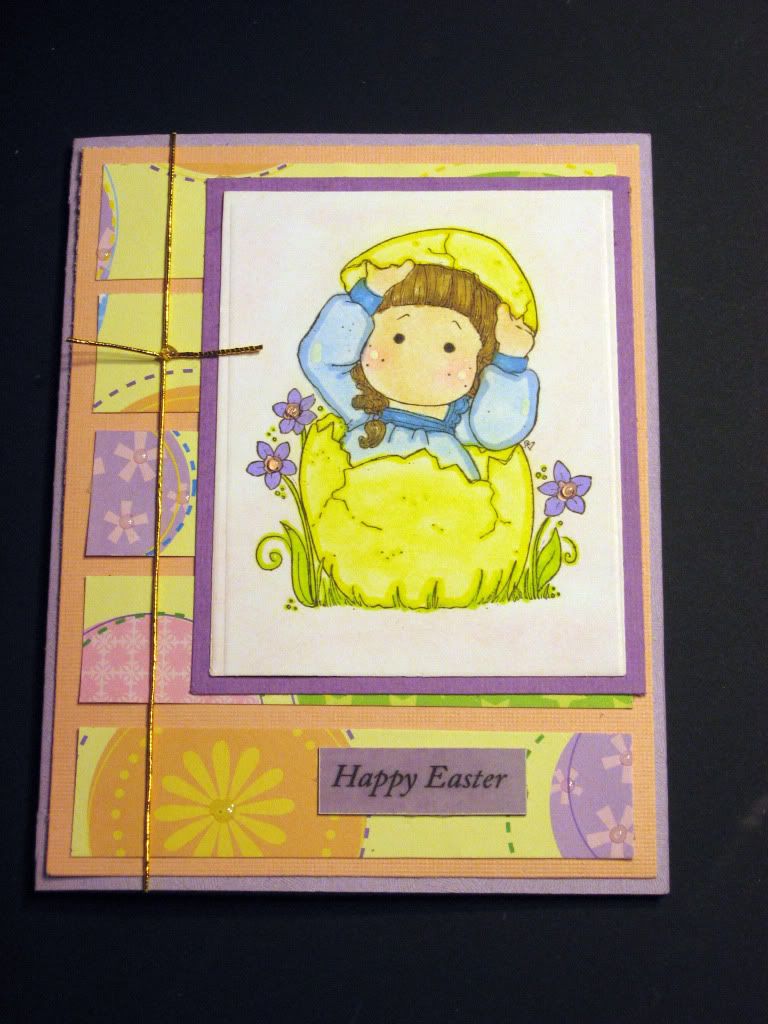 This is Tilda with Newly Hatched Egg. As soon as I saw these stamps I KNEW I HAD to have them!!! They are so cute!!

CARD 494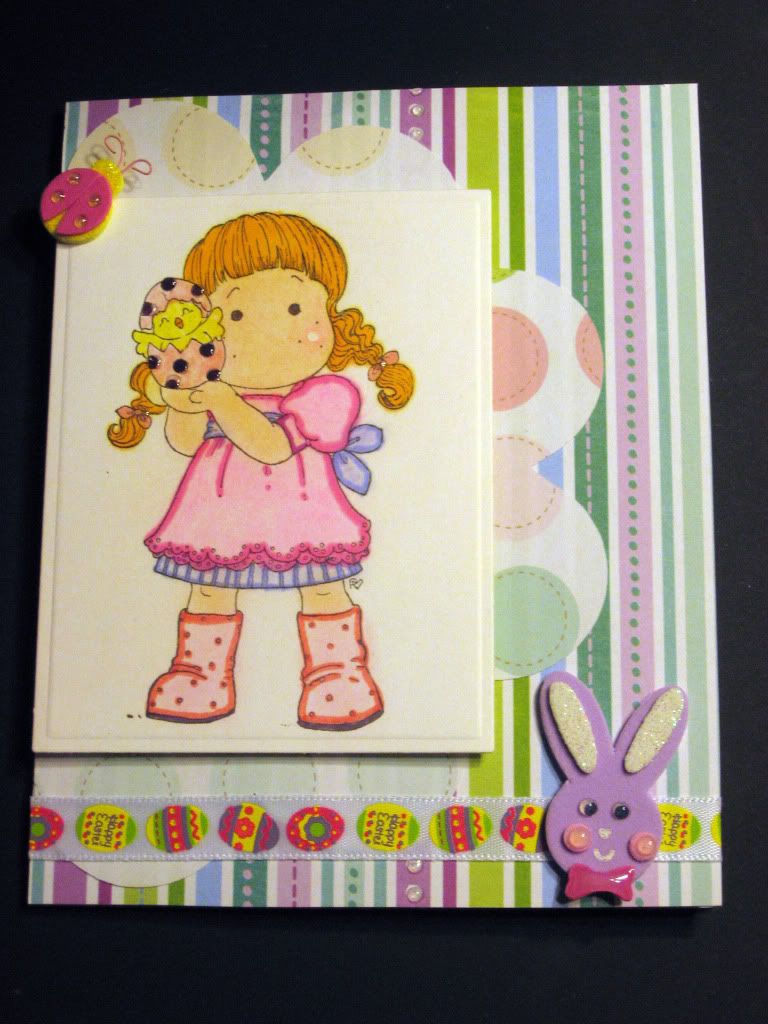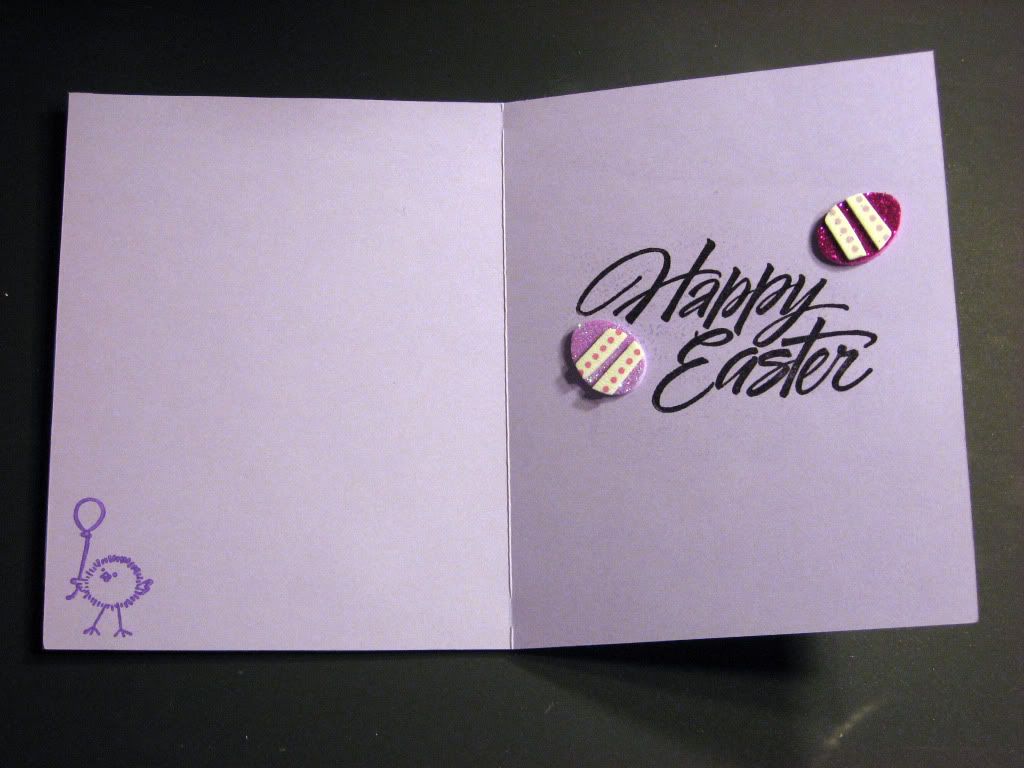 This is Tilda as Shepherd.


CARD 495