Recently, my cousin Santy asked me to make 12 Mother's Day cards for him. Each would be for a specific relative/ friend. The first 8 were international orders so I made those promptly. The last four are for relatives in the same city where I live so I have more time to make those.
This card I made for Santy's wife SONIA. Since Santy gave me free rein to use any design for the cards, I decided to make Sonia's an easel card. The shape is actually doily. The sentiment inside is from a spanish poem I found online.
CARD 619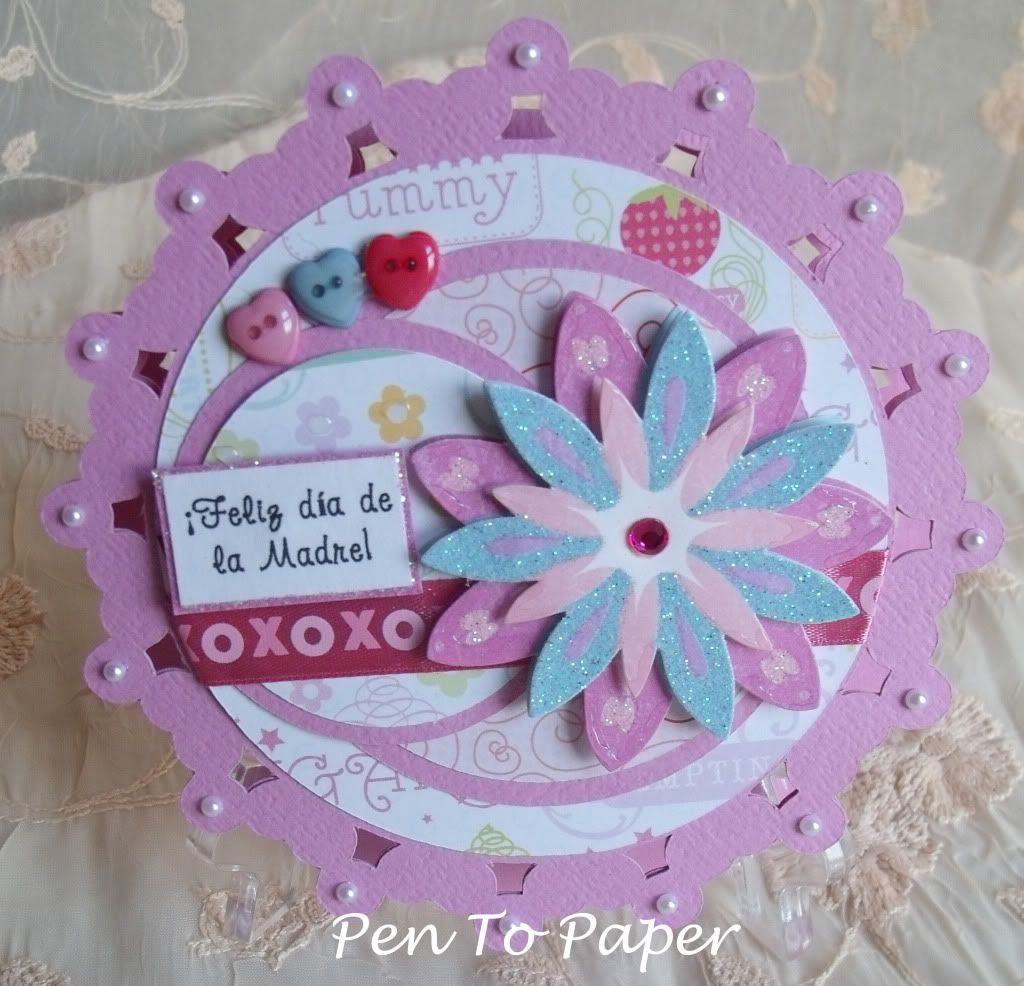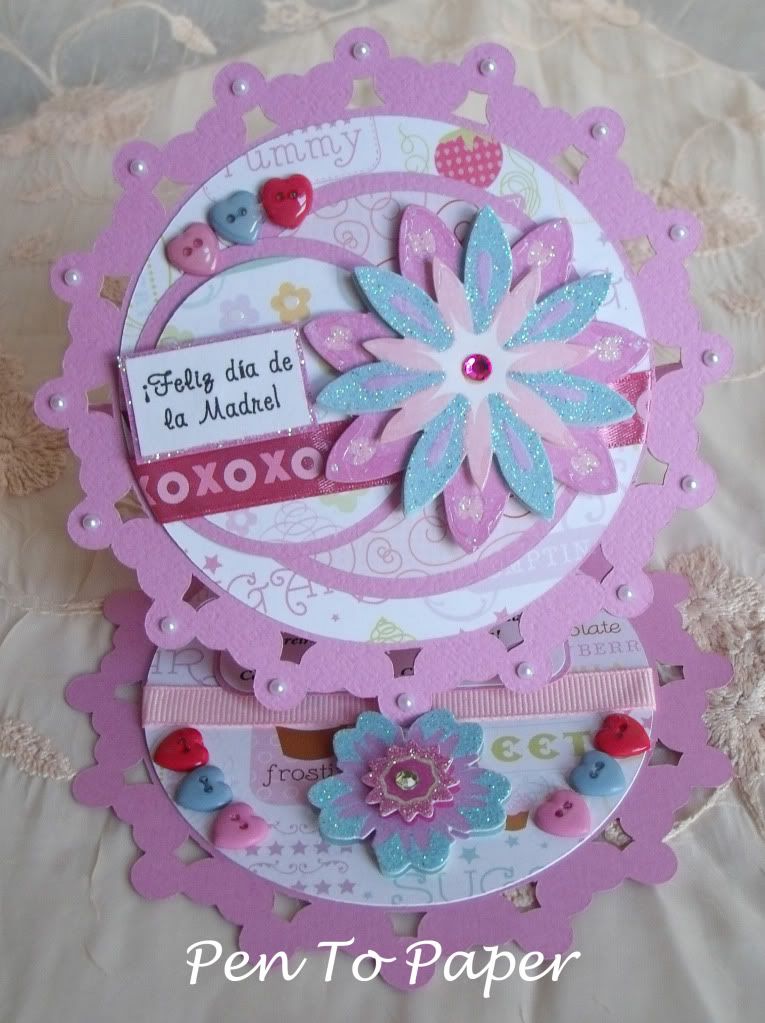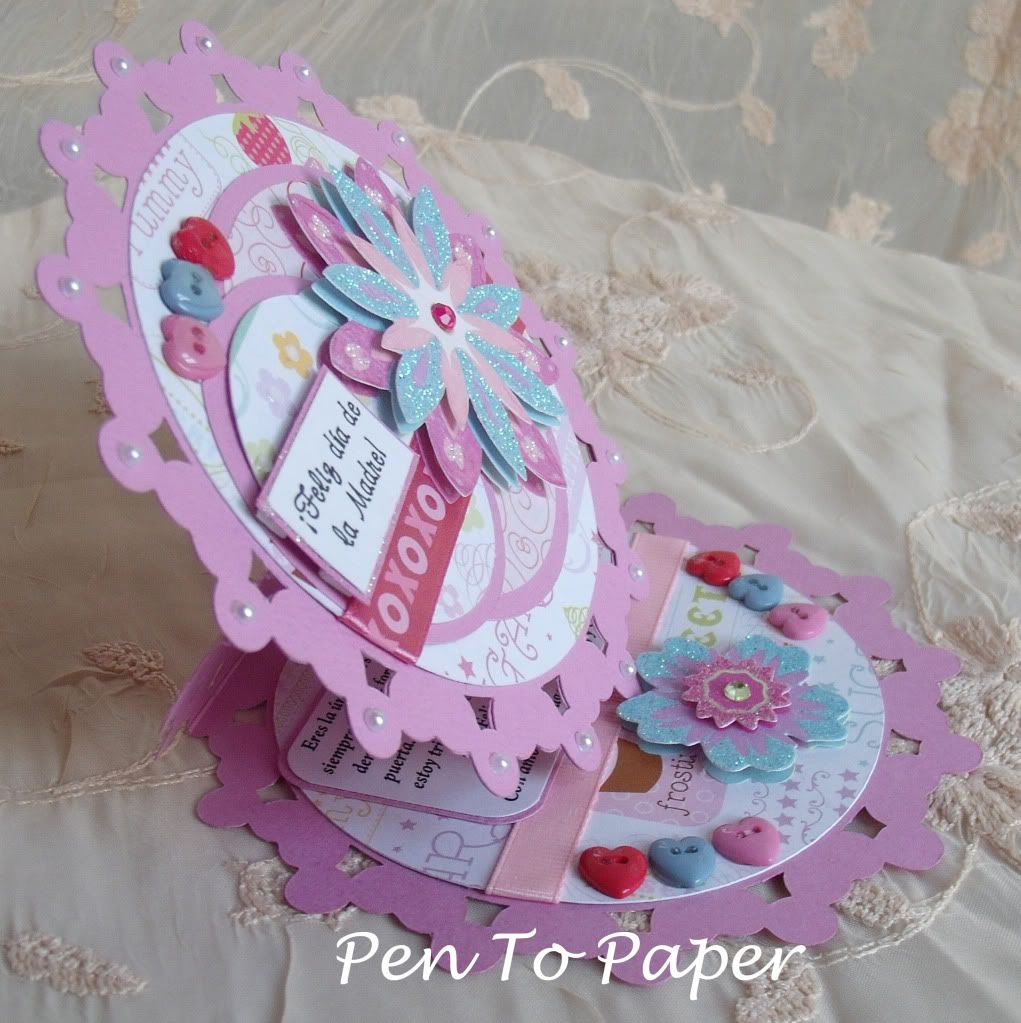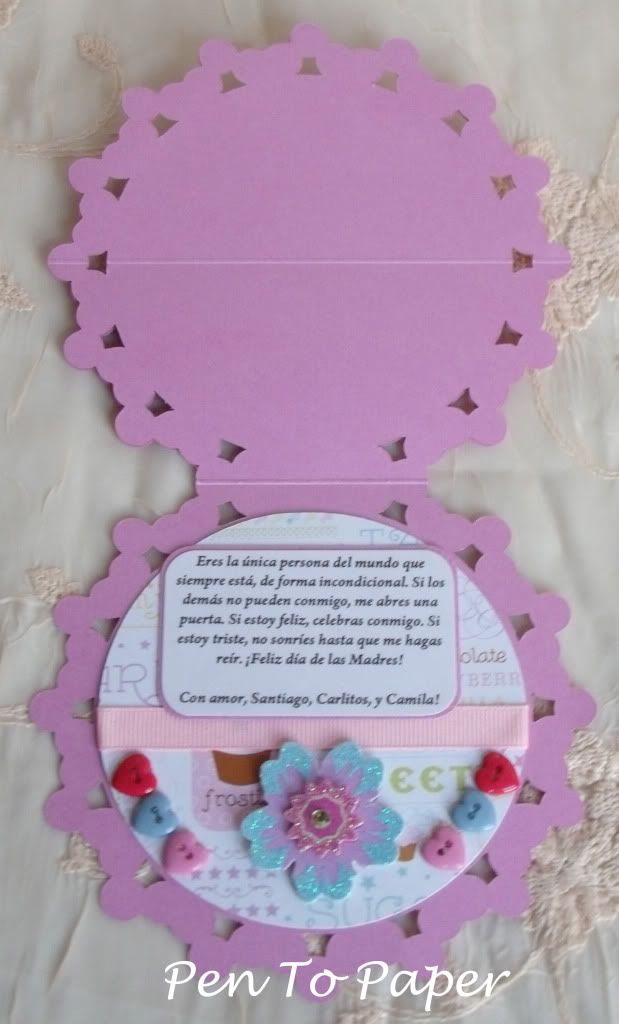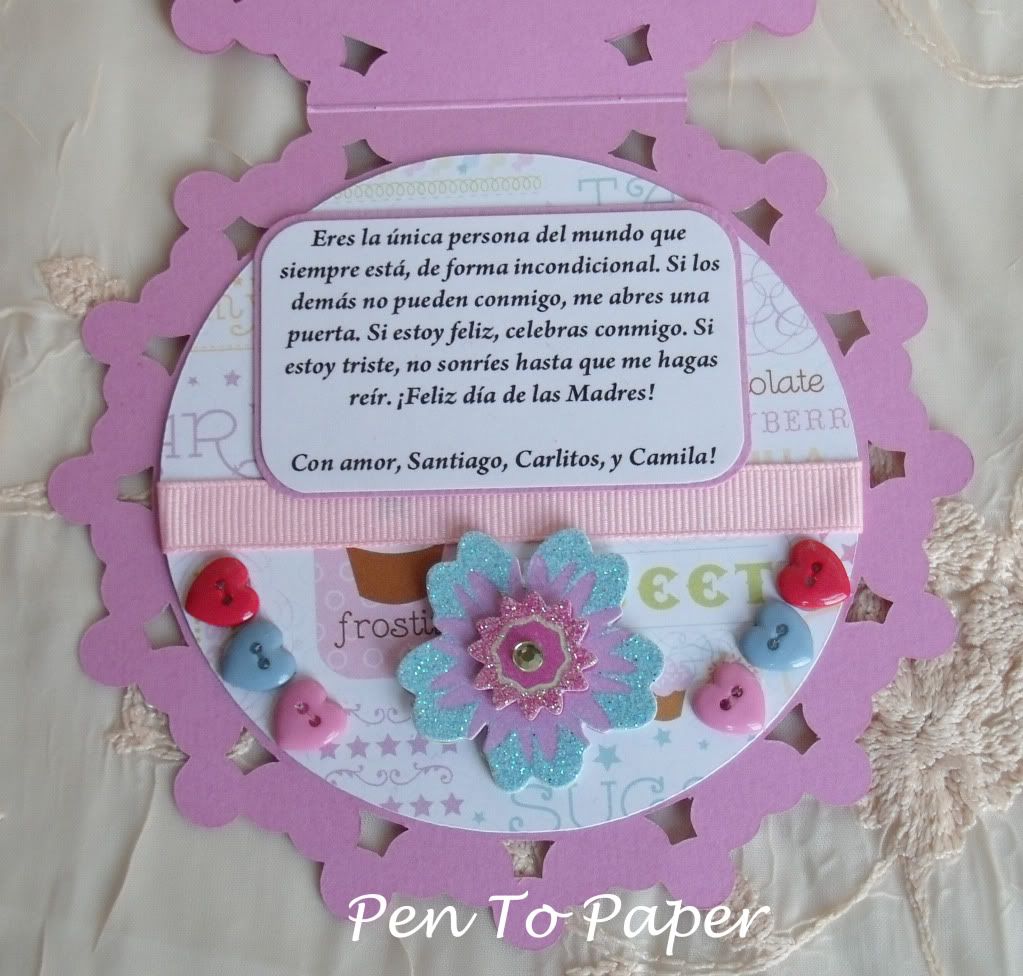 This next card is for Santy's mom, LUCY (my aunt). Again I went with the easel card, although this one is tag shaped. I incorporated another spanish poem and flowers and sweet thangssss...

CARD 620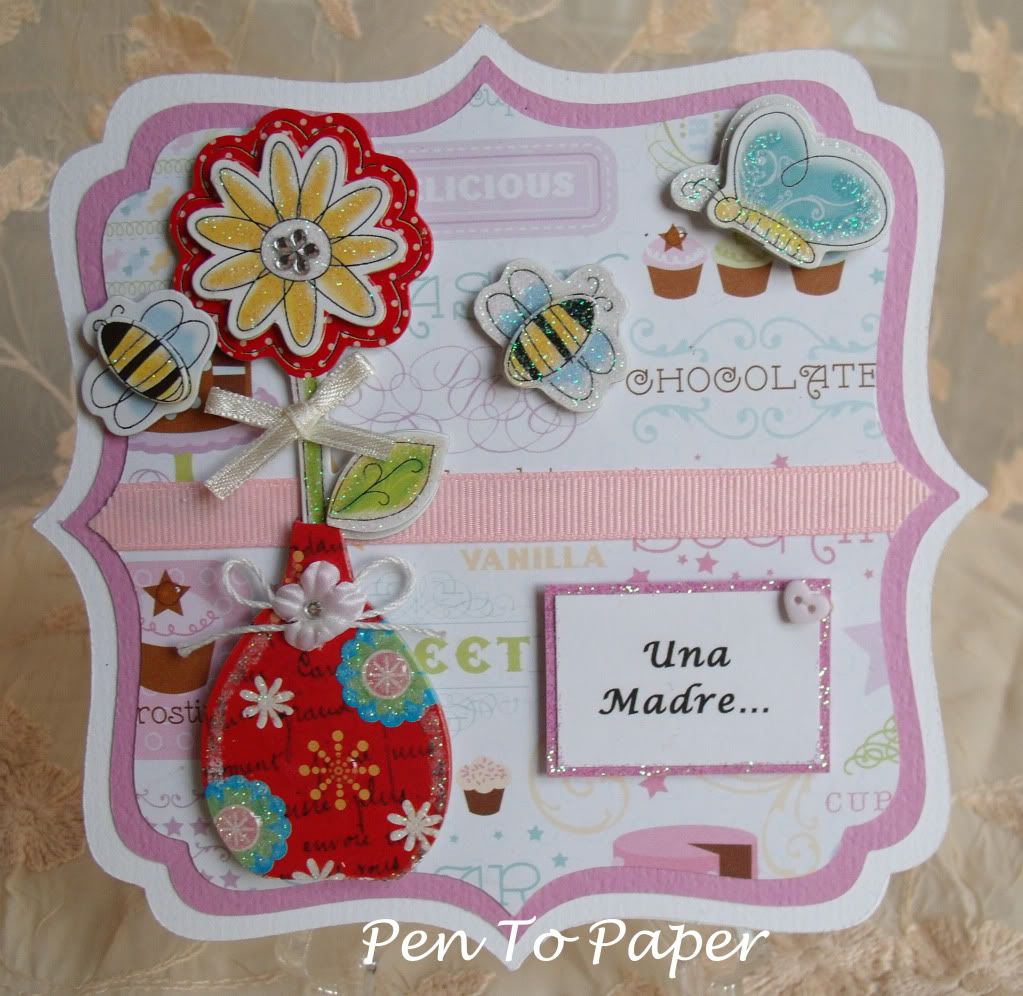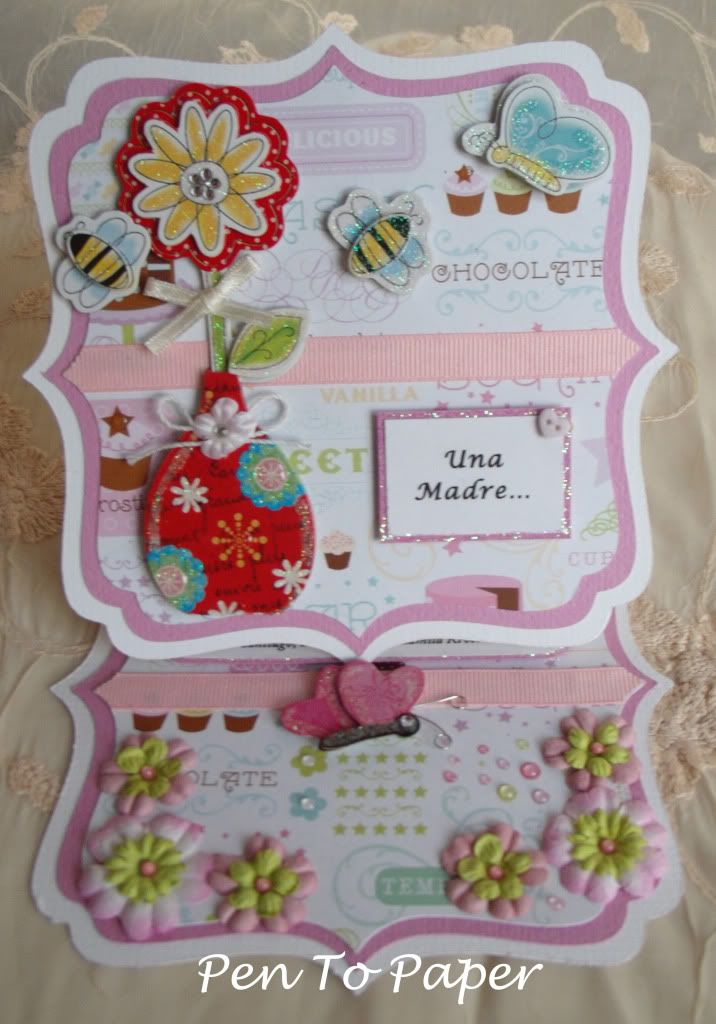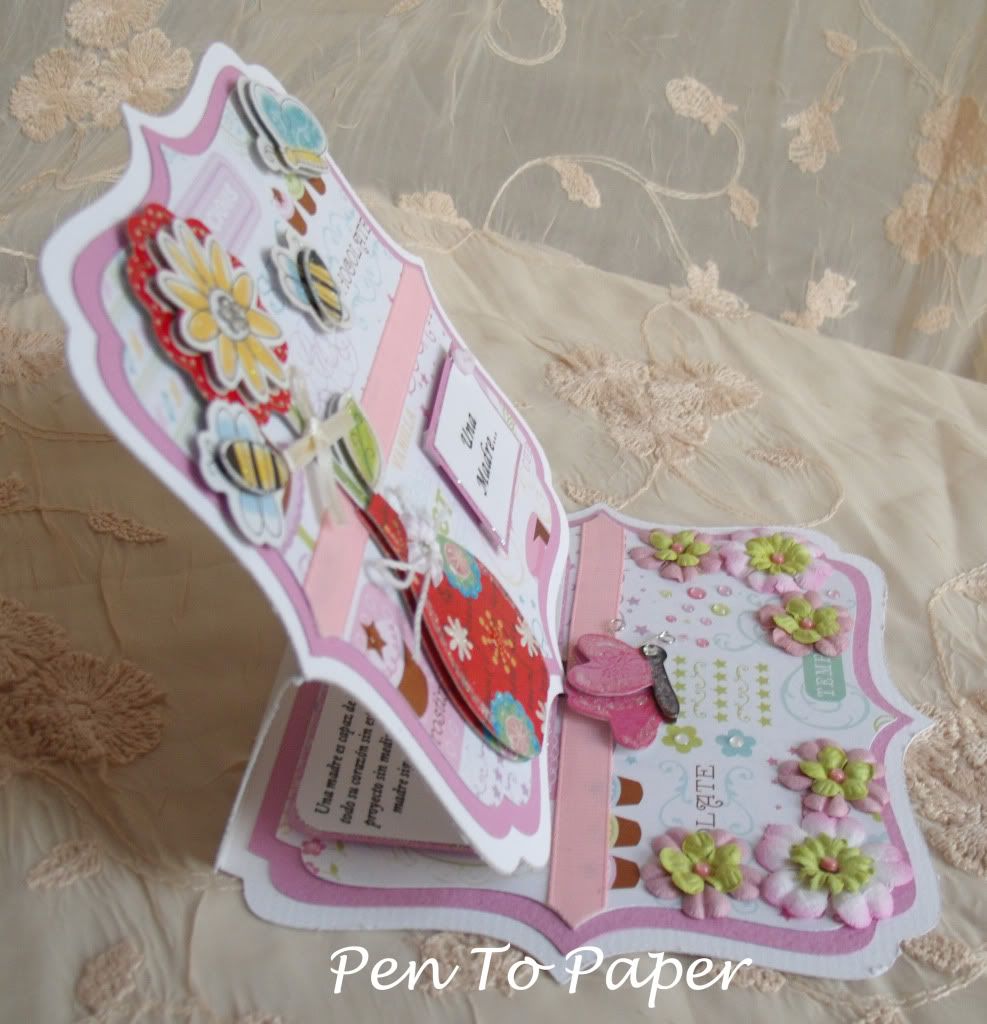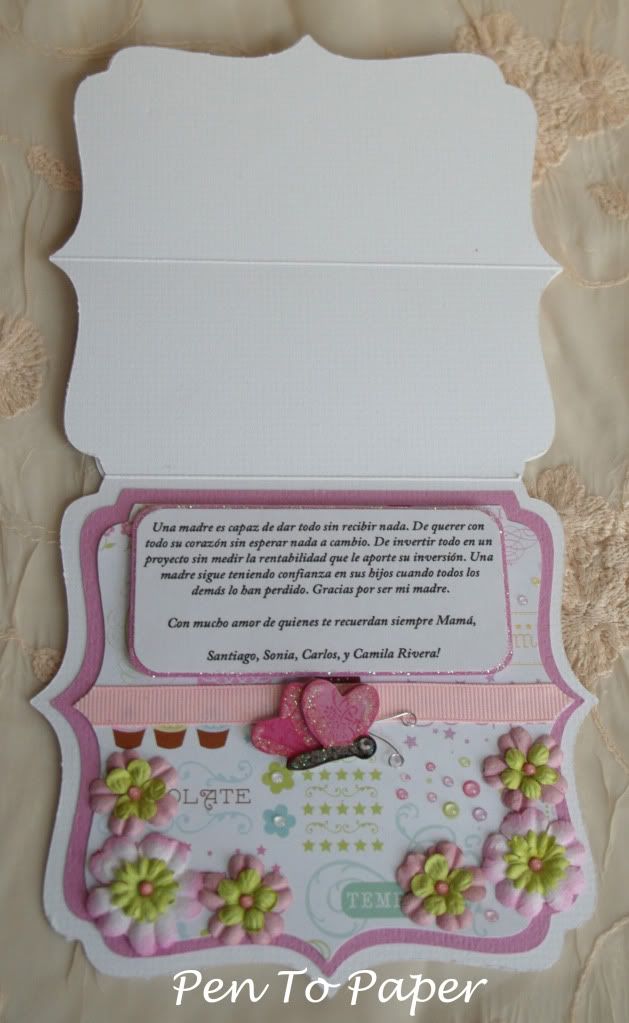 This next card is for mine and Santy's aunt SARITA. She's the best aunt ever!!! I really like how this one came out with the circled letters and the lace and flowers.
CARD 621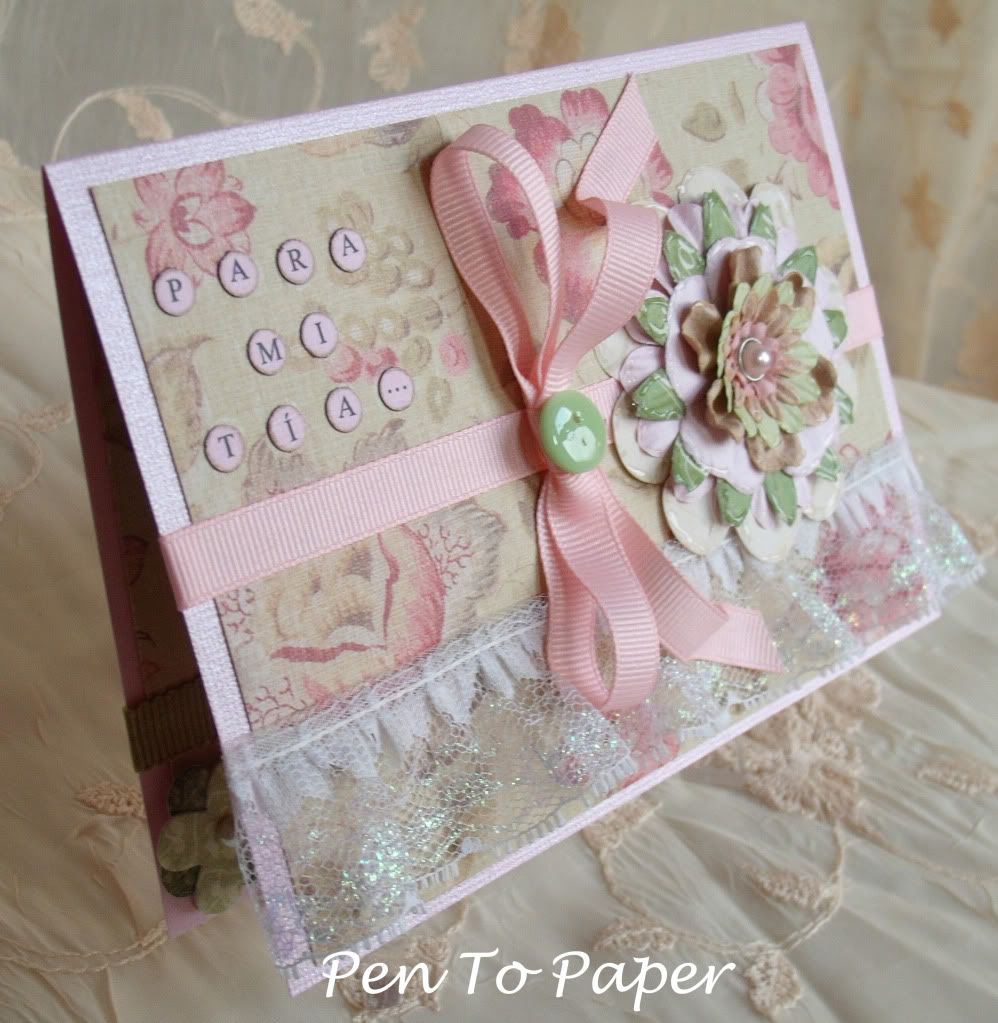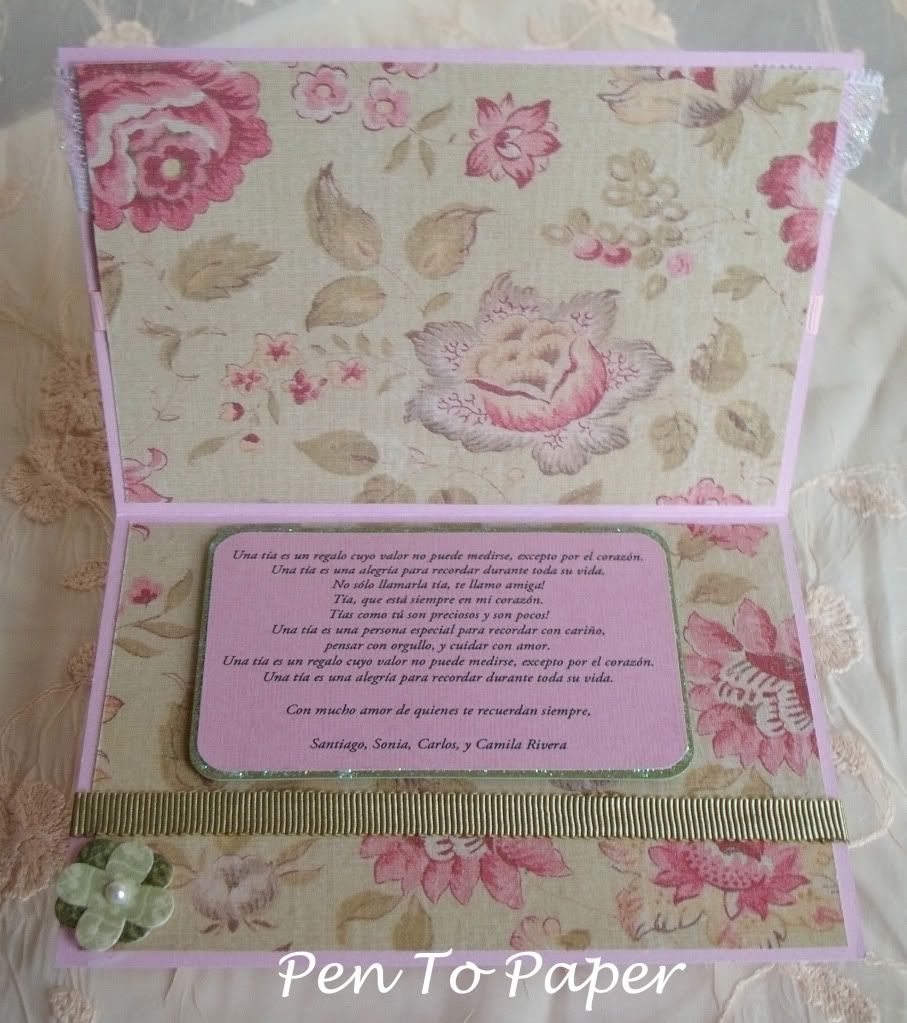 This one is for Santy's Godchild's mom. I don't know how to say that in English but in Spanish it's Comadre. Her name is TANIA and she is married to one of Santy's best friends Byron. I really like the pink and brown color scheme and the flowers. The next three are sort of similar but with different color schemes. I really liked making these.
CARD 622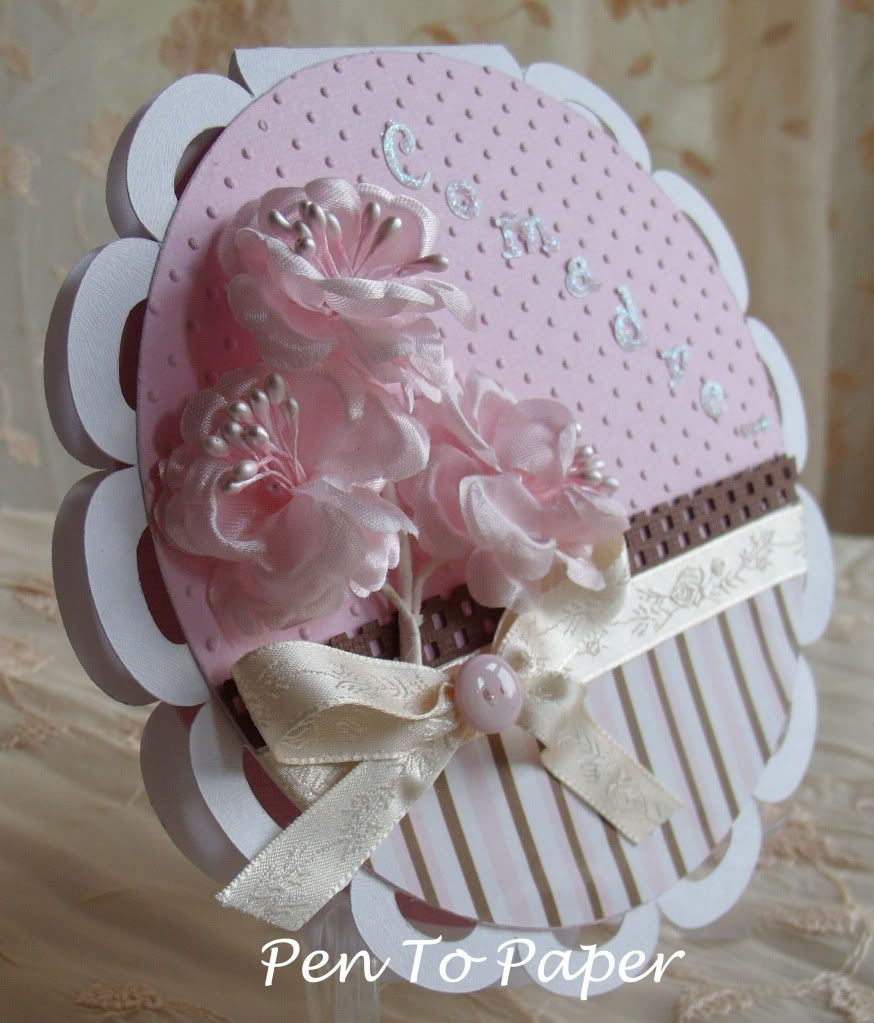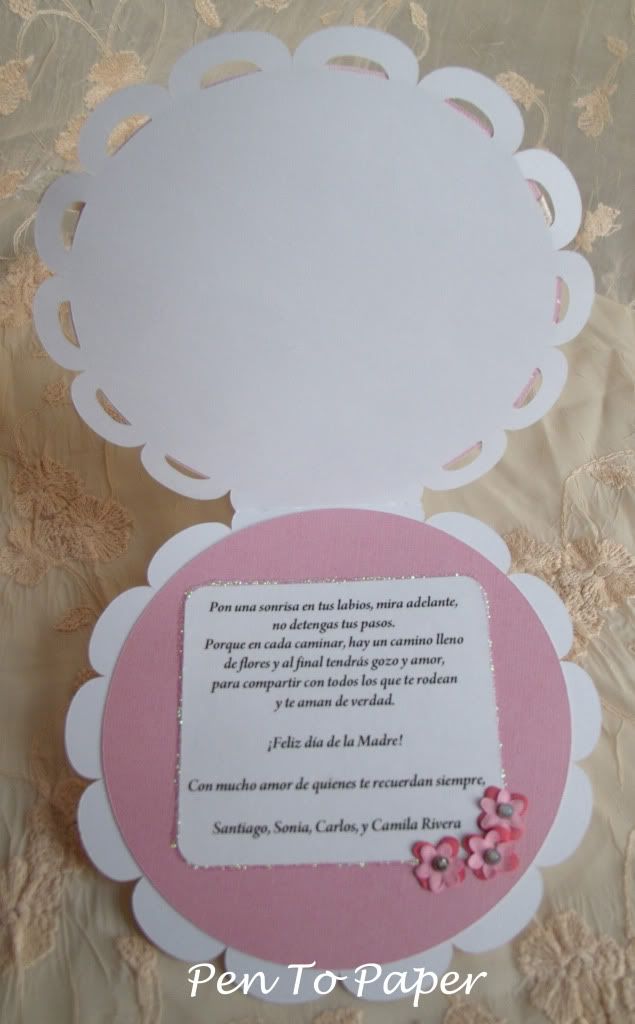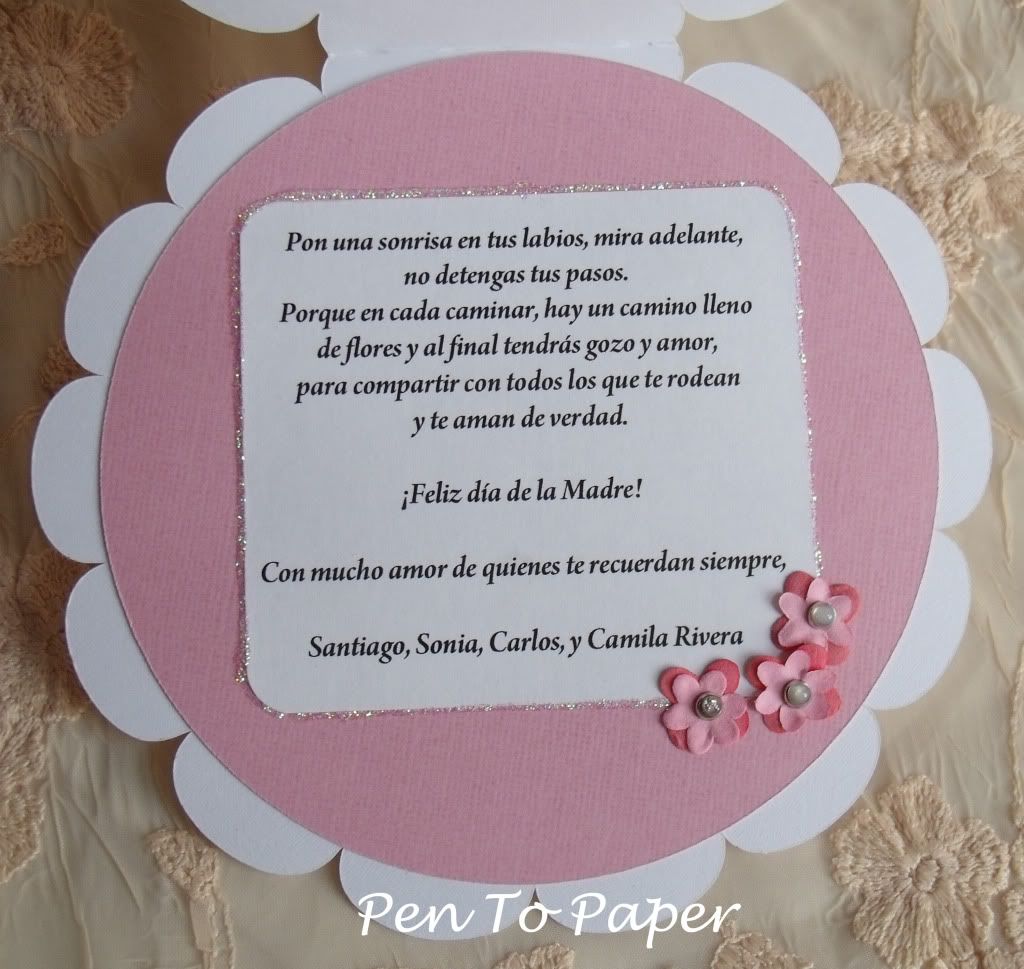 This card is for Santy's sister (my cousin) ELI. I love the cherry blossoms!!! Fun, fun!!
CARD 623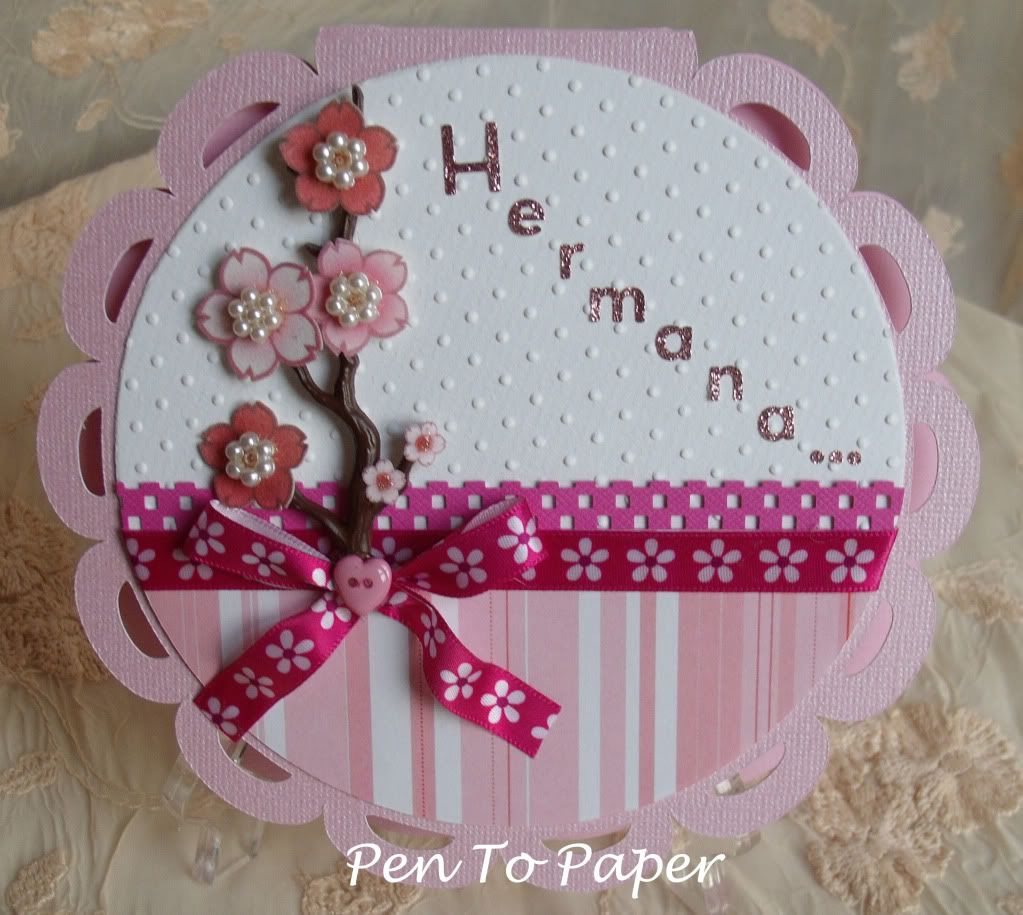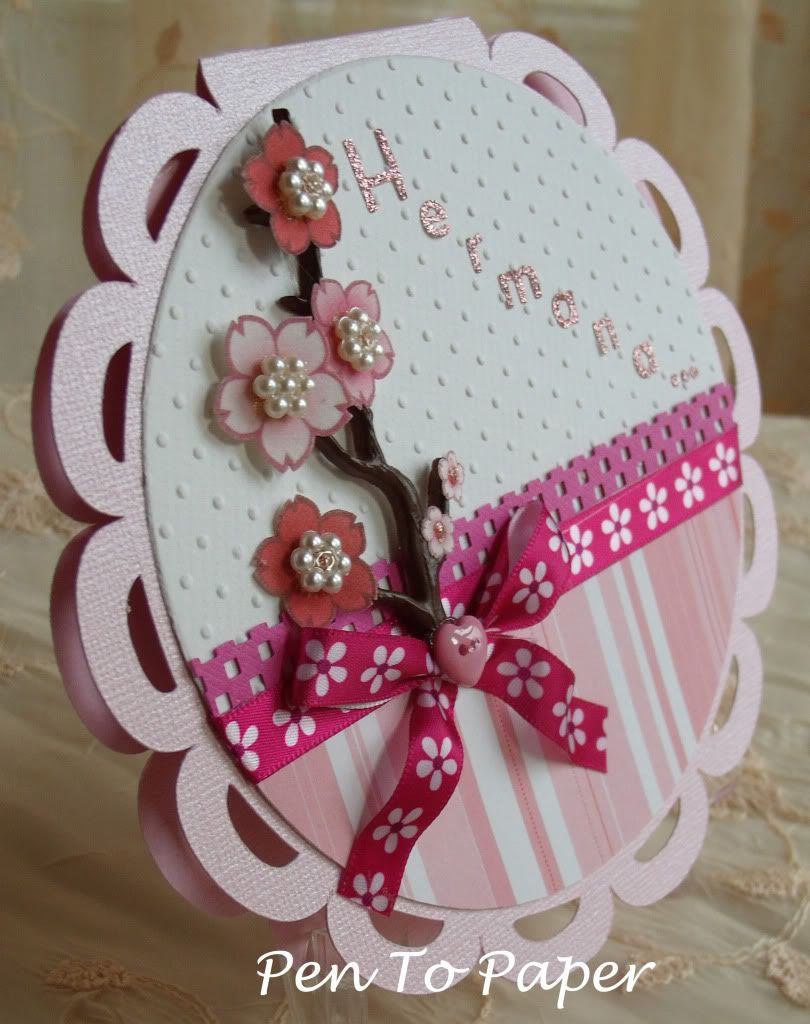 This card is for Santy's aunt TERESA. I gave her a pink and green color scheme. Love those flowers!
CARD 624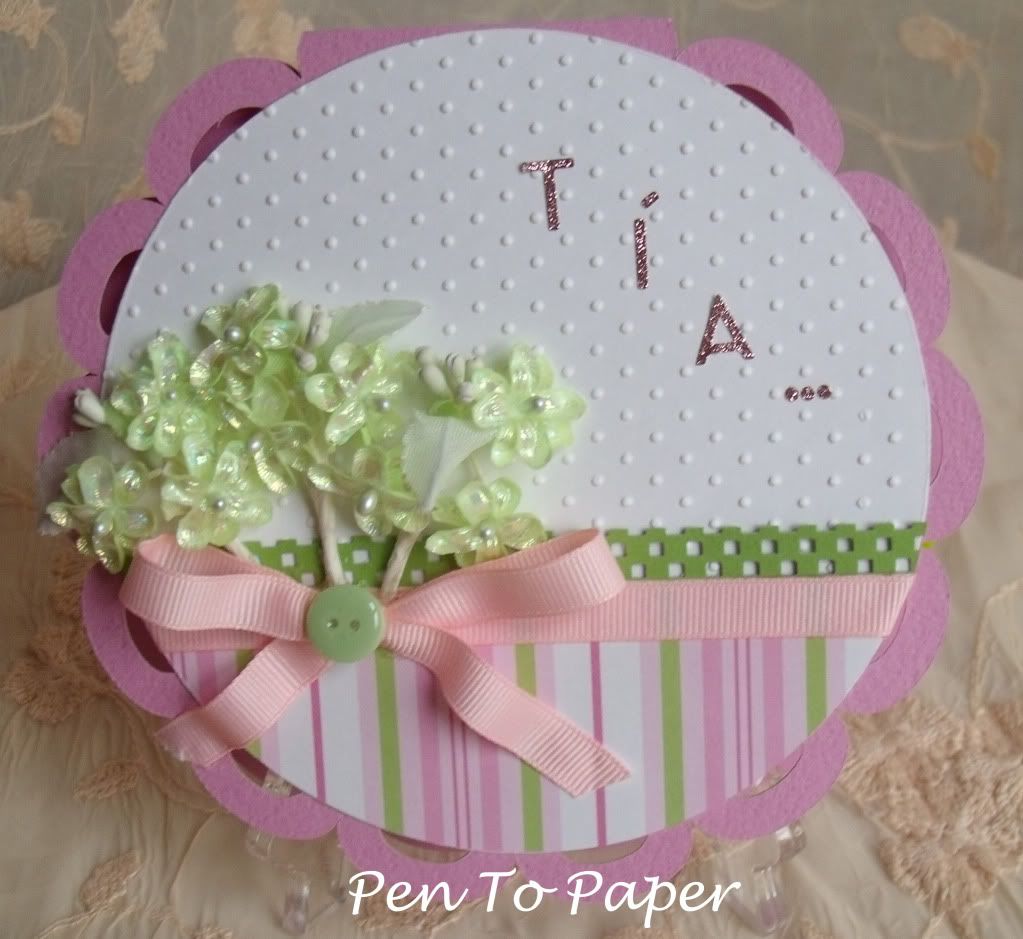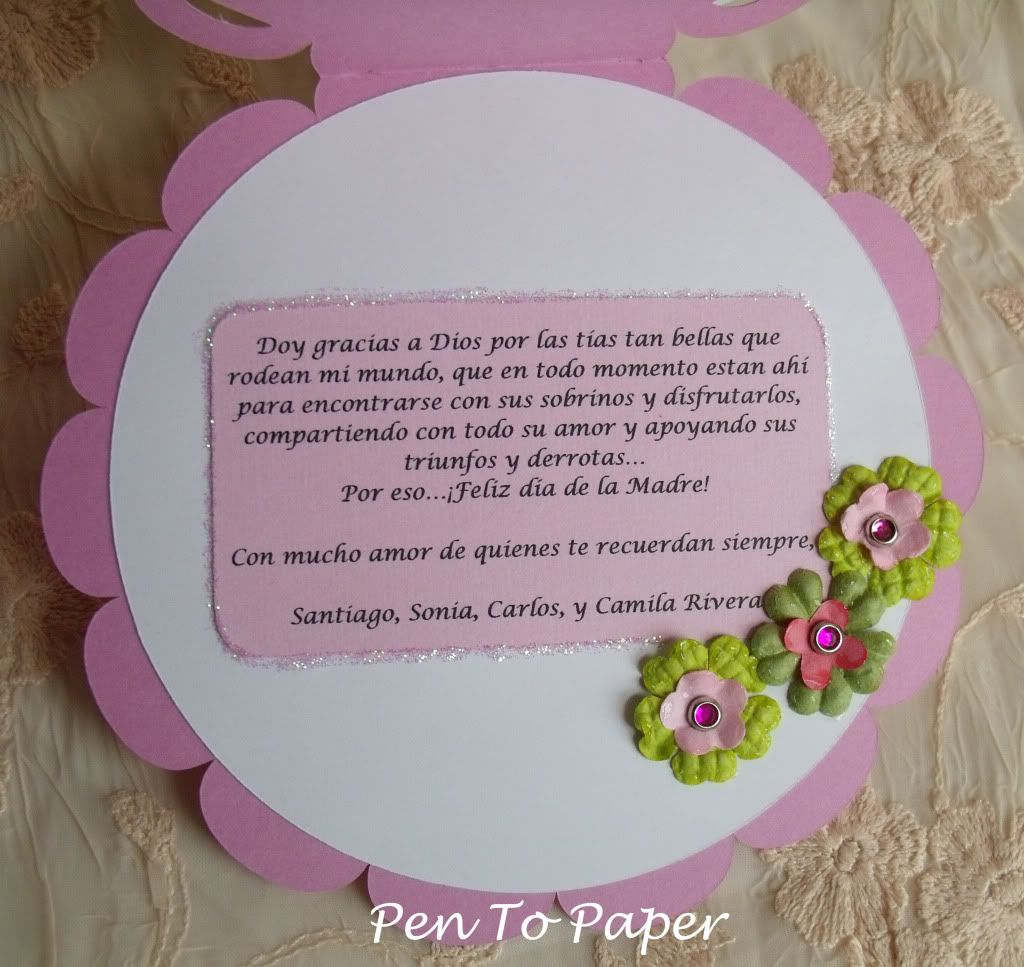 This one is for Santy's friend ZORAYA. I couldn't figure out who to give this one too because I wove it. The ribbon, lace, beads and button... love it!!!
CARD 625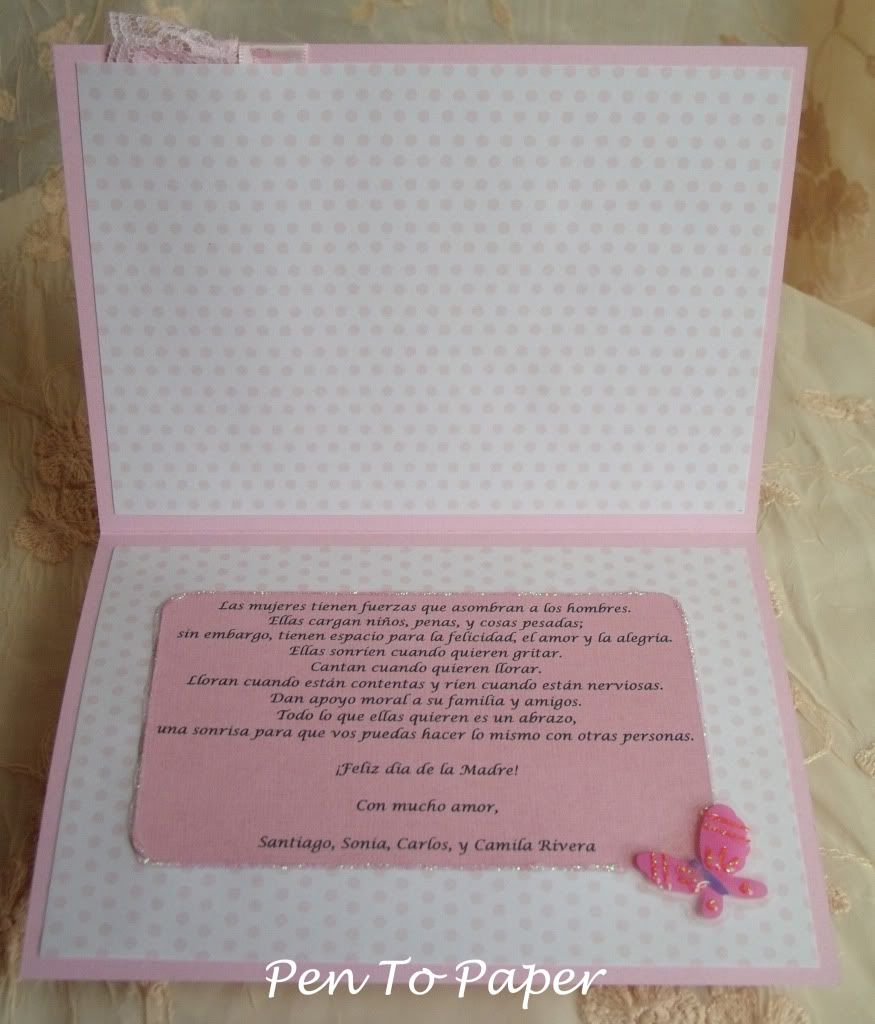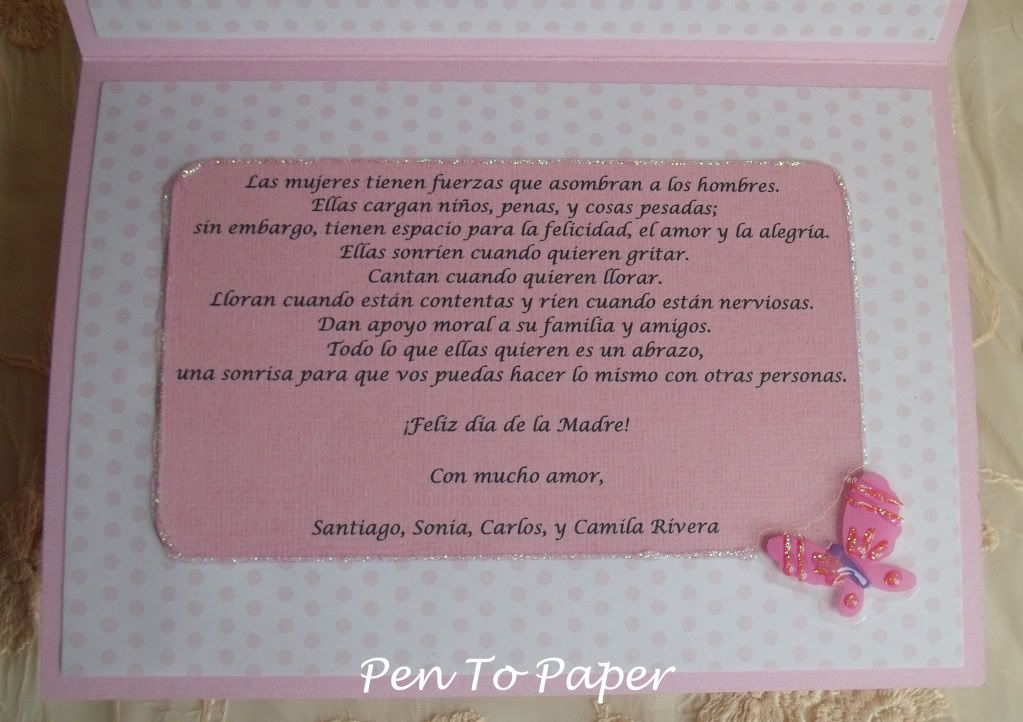 Finally, the last of the international batch goes to... Santy's Mother-in-Law: SARA. Really love this one too. I'm not a fan of the paisley design but I really like this one. It's very cute!
CARD 626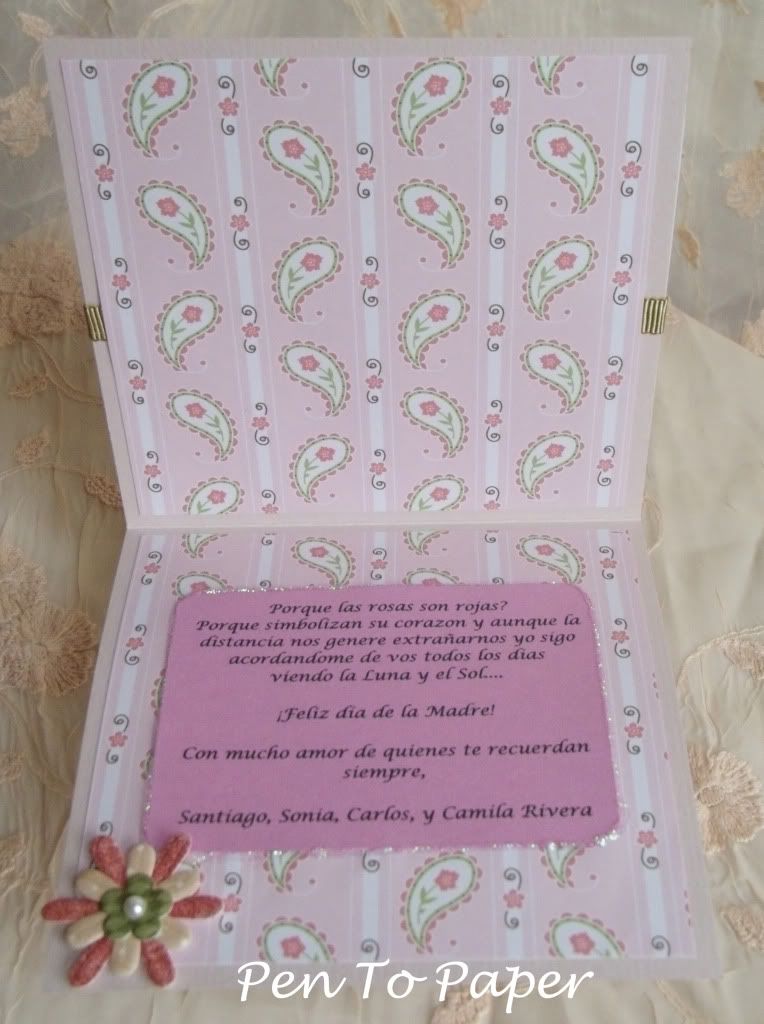 Hopefully everyone will like their cards!!!! Can't wait to get feedback!