A few weeks ago I was asked to make two birthday cards for one of my favorite customers, Becky. She gave me some pointers on what each of the two people like: her mother and sister. I decided I would make extra cards so that Becky had enough to choose from. She picked the last two cards below. The first three are for sale on my
ETSY
page.
For this card I made a doily shaped easel. I used string beads around the edges and DCWV DP. The flowers are from my stash and so is the cupcake embellie. The cardstock is bazzill bubblegum pink. This was the first card I made and a lot of fun! You can find this card for sale on my
ETSY
page.
CARD 612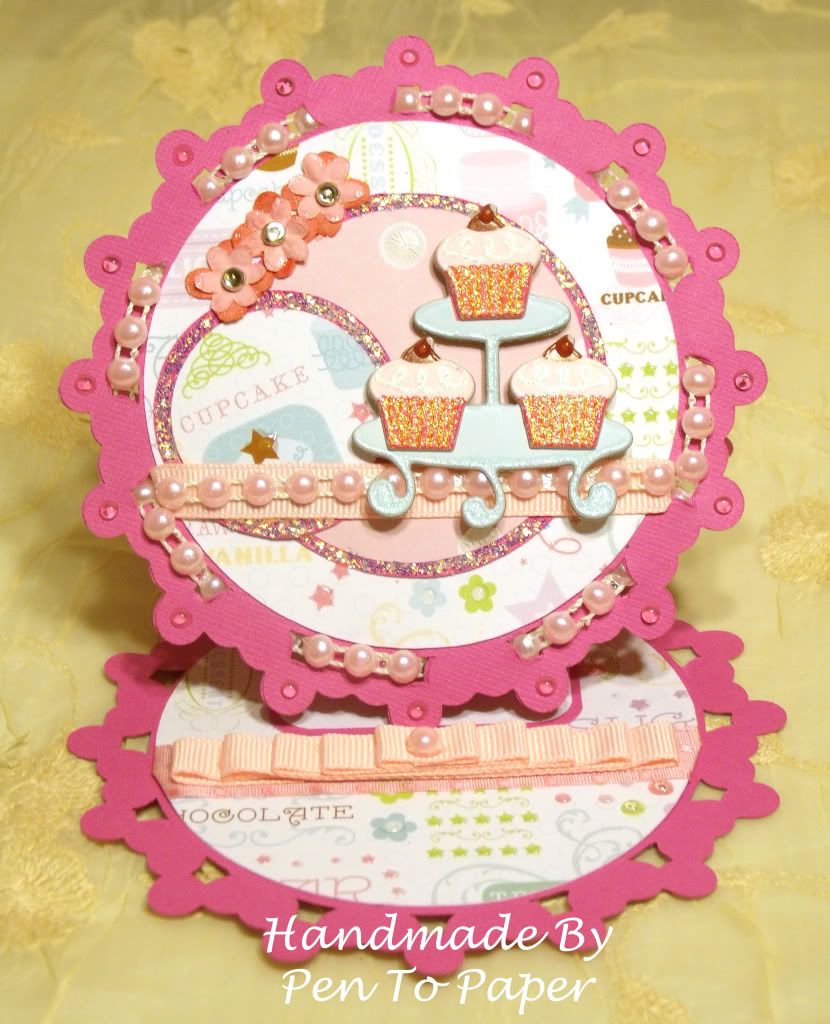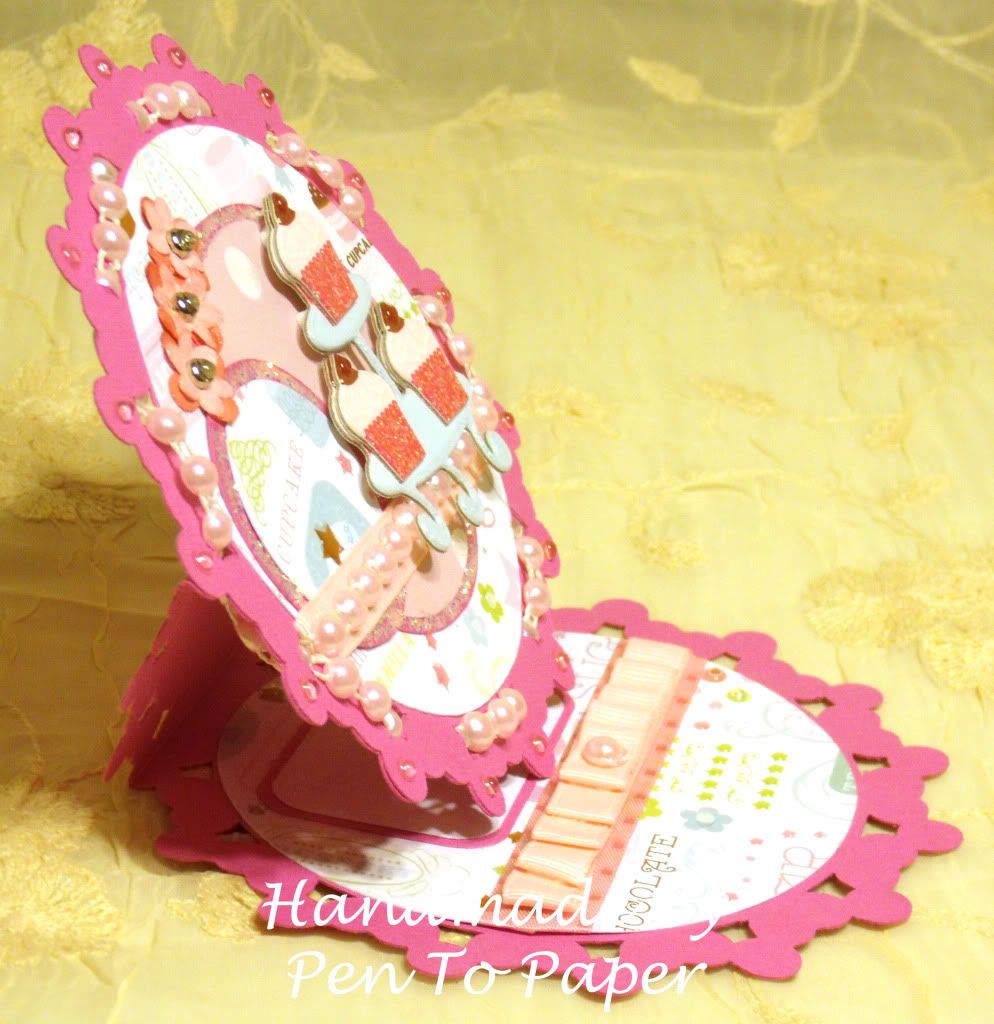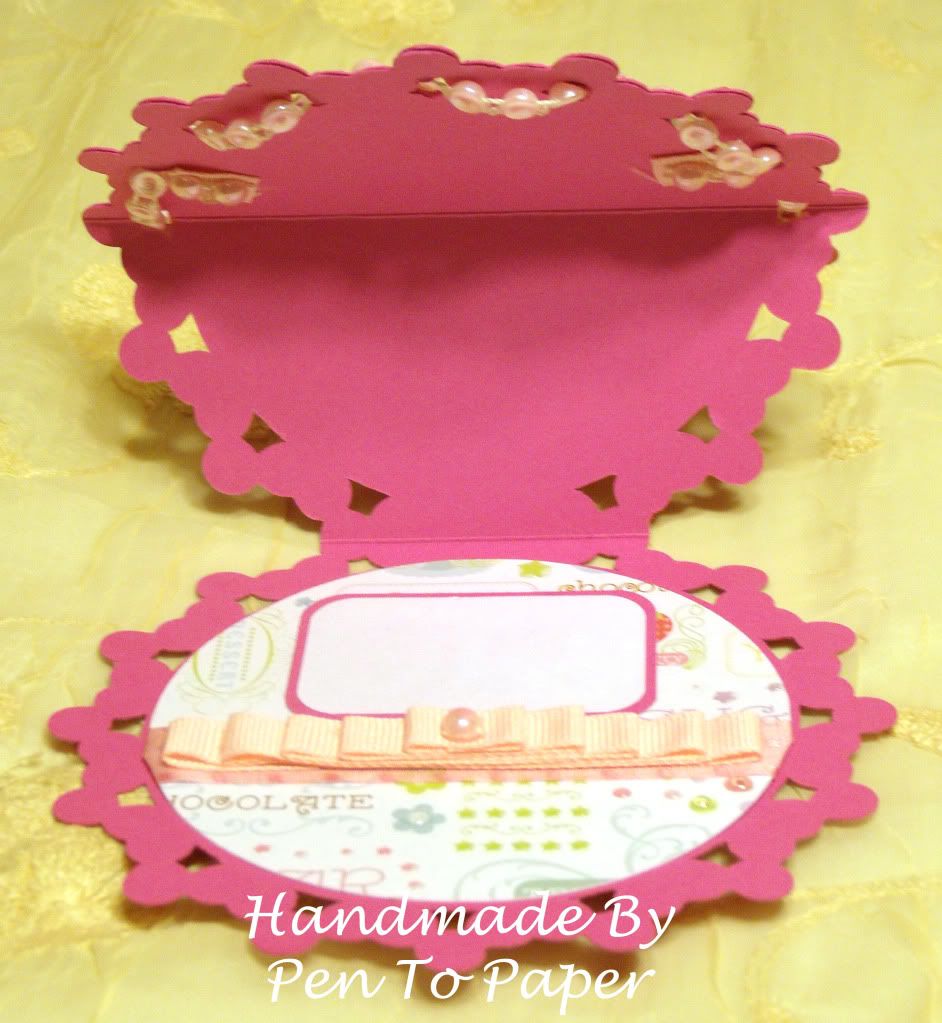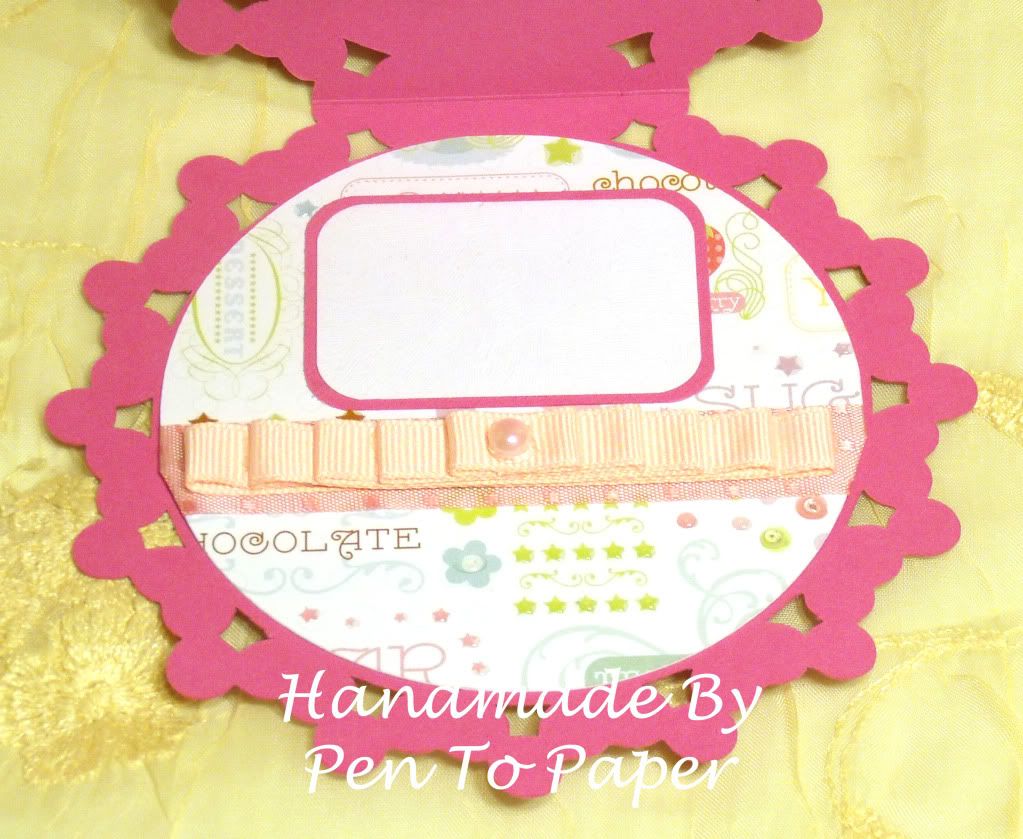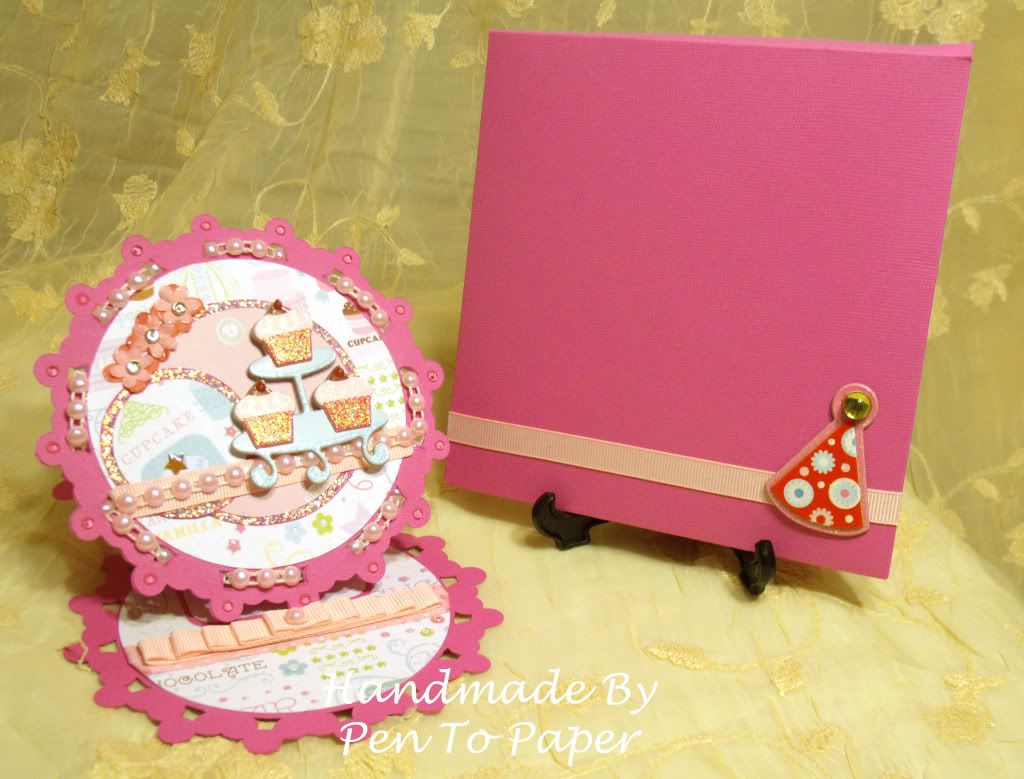 For this easel card I wanted to try something different besides square or doily. So I looked through my Cricut cartridges and thankfully found a square tag shape. I really love how this card came out. It's my favorite out of all five. The image is Lily of the Valley, my new favorite stamping store. The two girls are sitting on a wall, just hanging out. I imagine they're sisters. The DP is DCWV, the flowers are WOC. I used the ladder ribbon and beaded ribbon from my stash. The buttons are from my stash as well. This card is for sale on my ESTY page.

CARD 613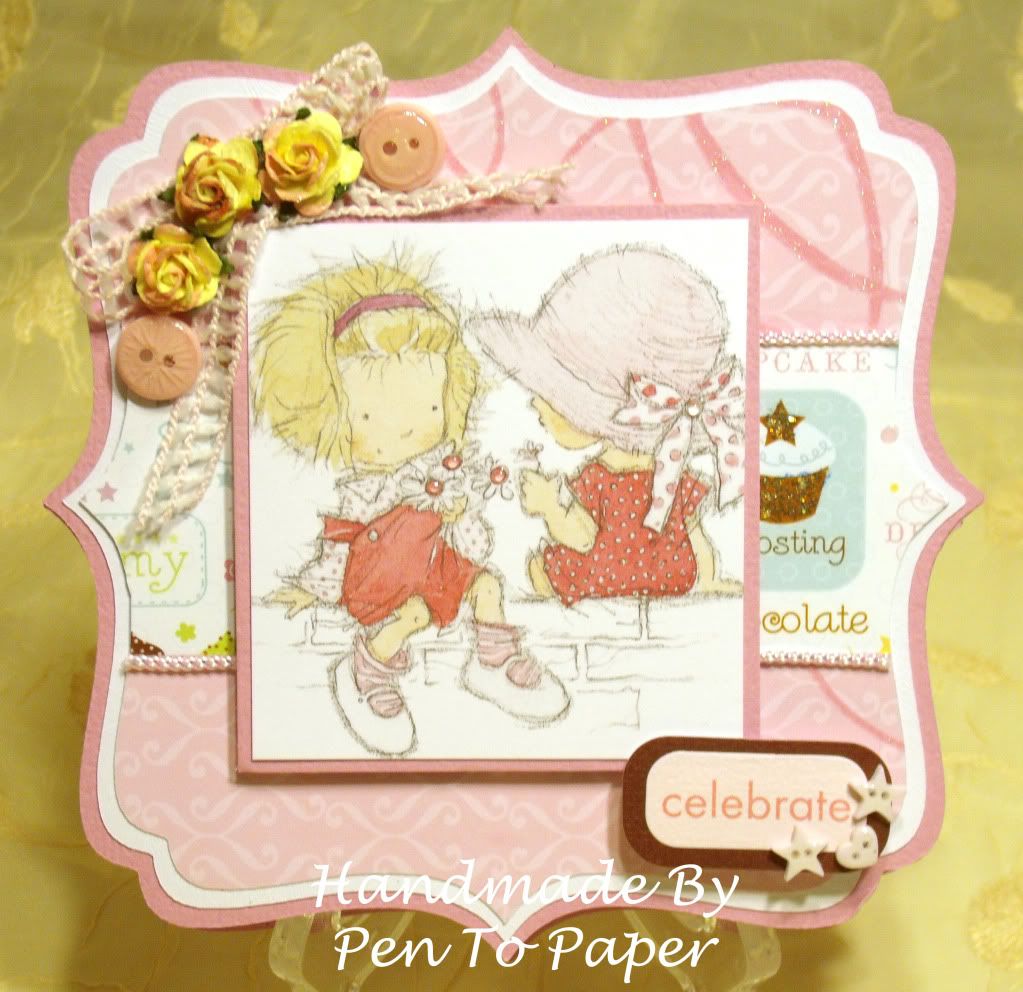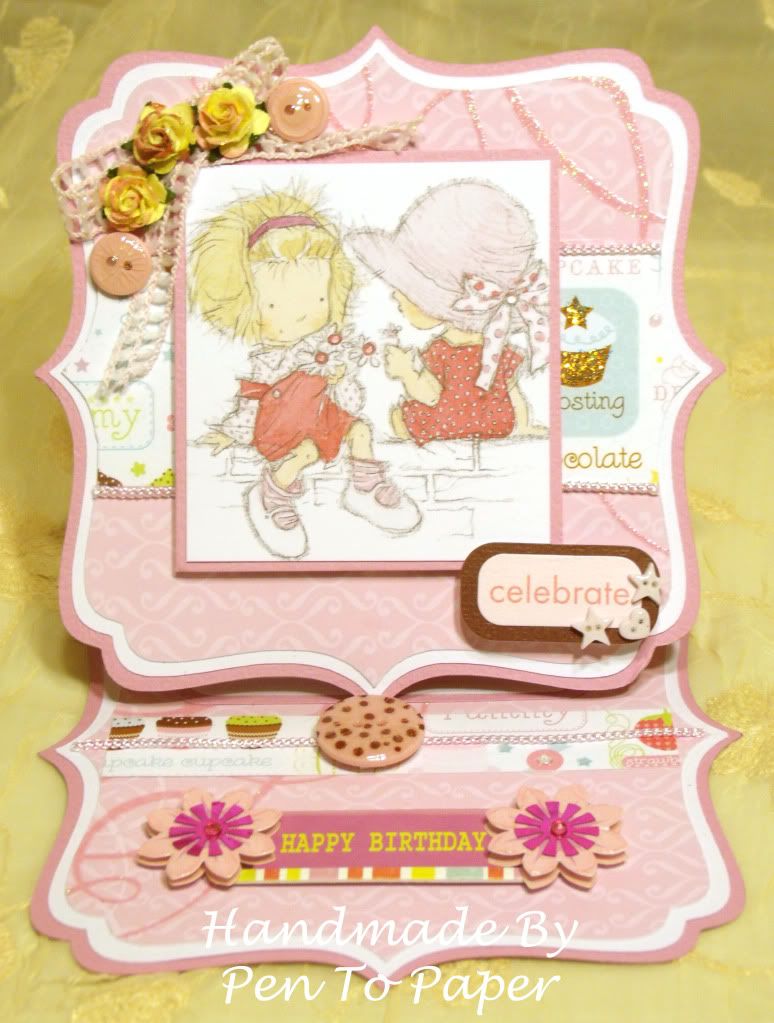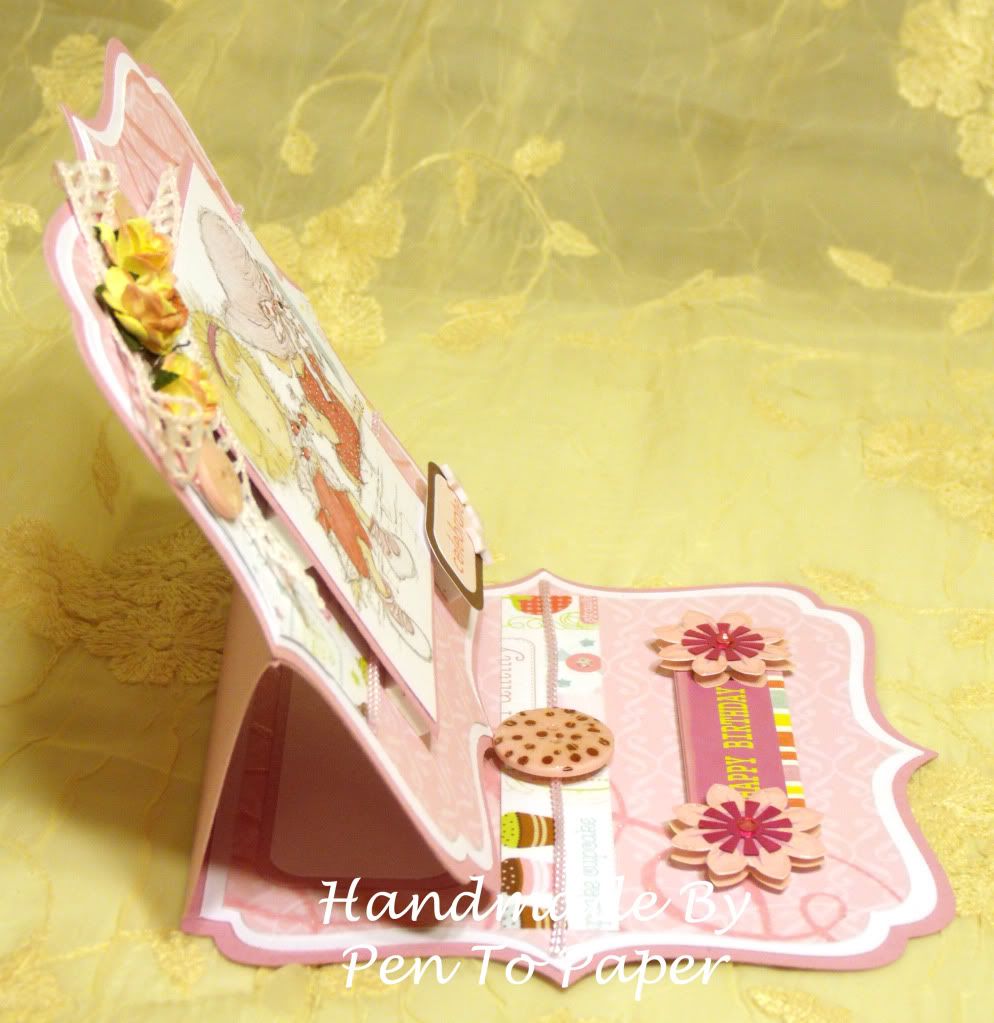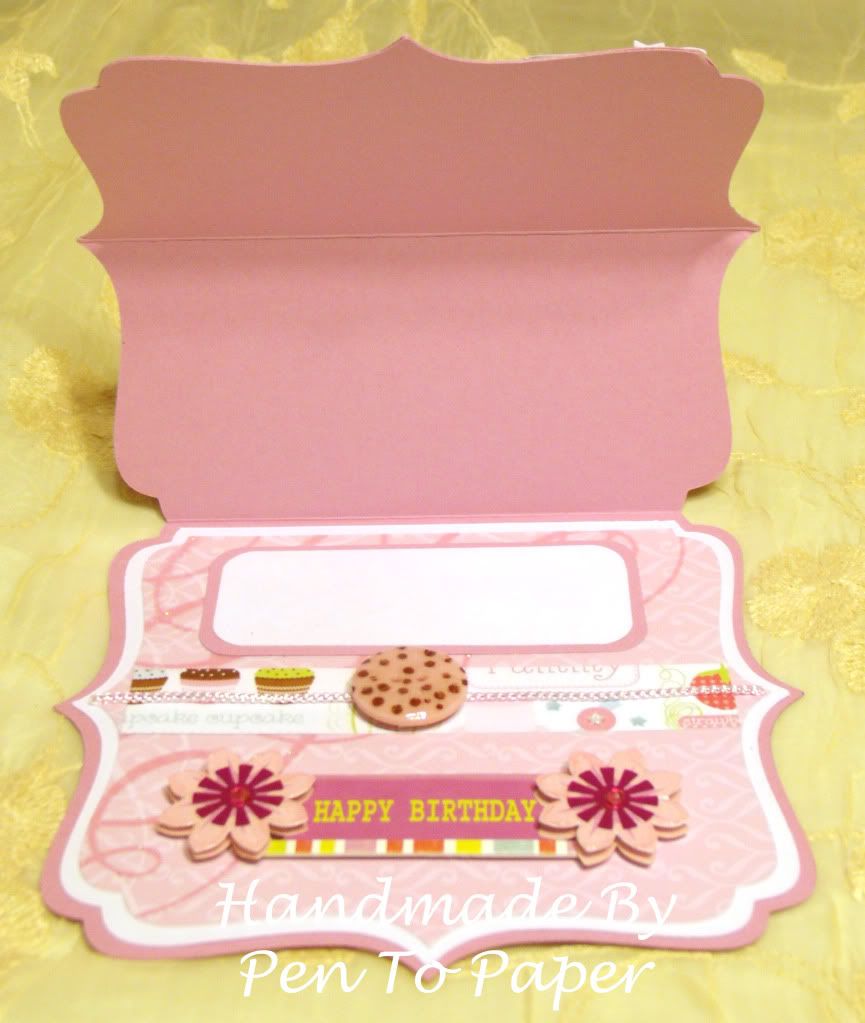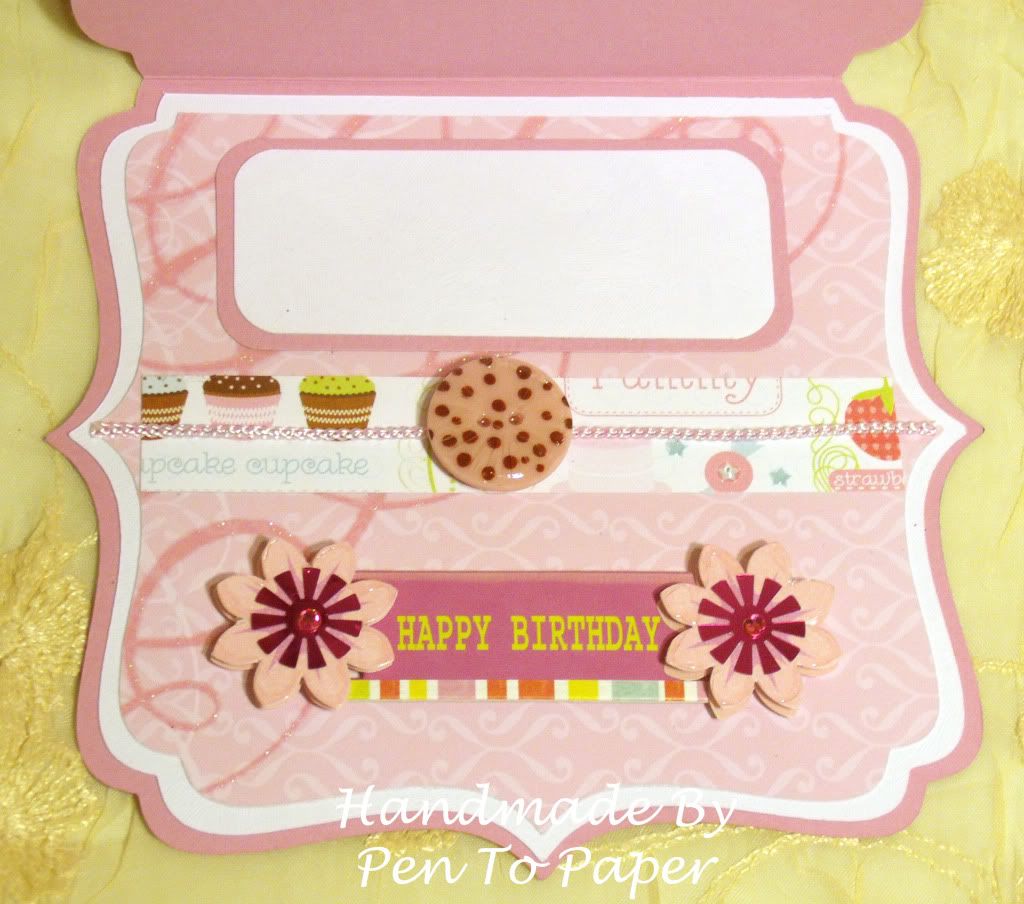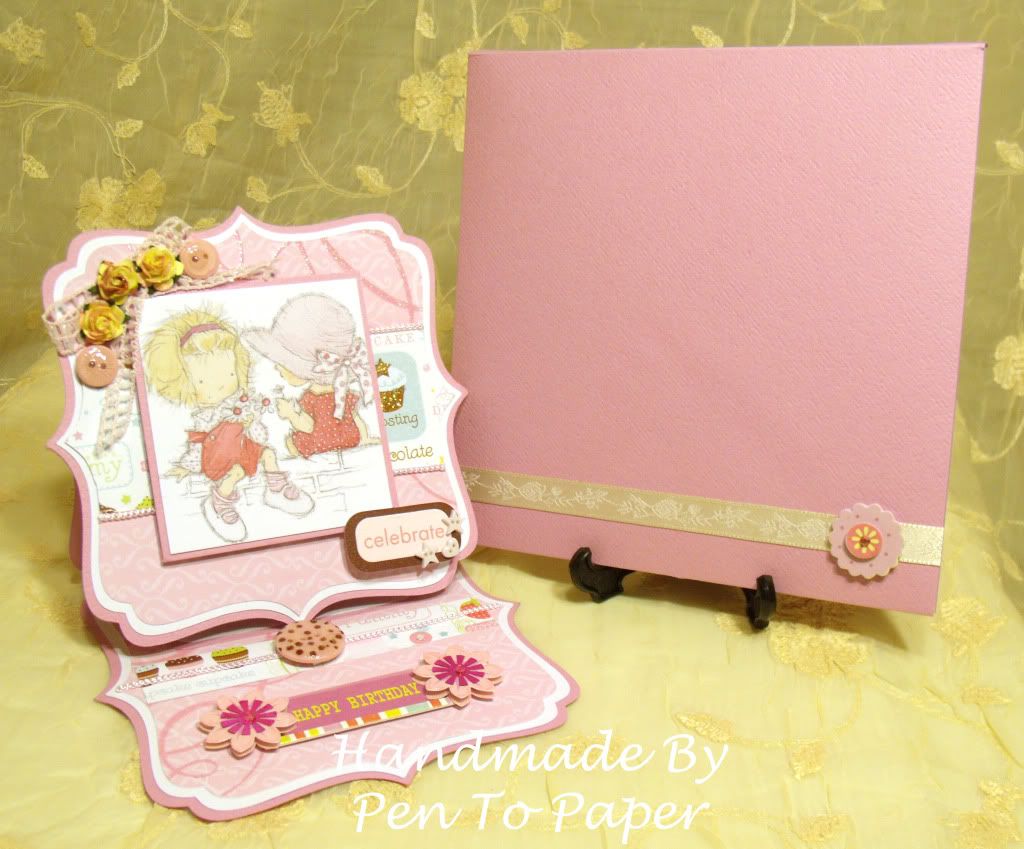 This card was the doily shape. I used a Lili of the Valley cute card for my image in front. The flowers are Wild Orchid Crafts (love them! They have the best flowers!) I wanted to use a lot of white in this card so I went with a white Bazzill cardstock. This card is for sale on my ETSY page.

CARD 614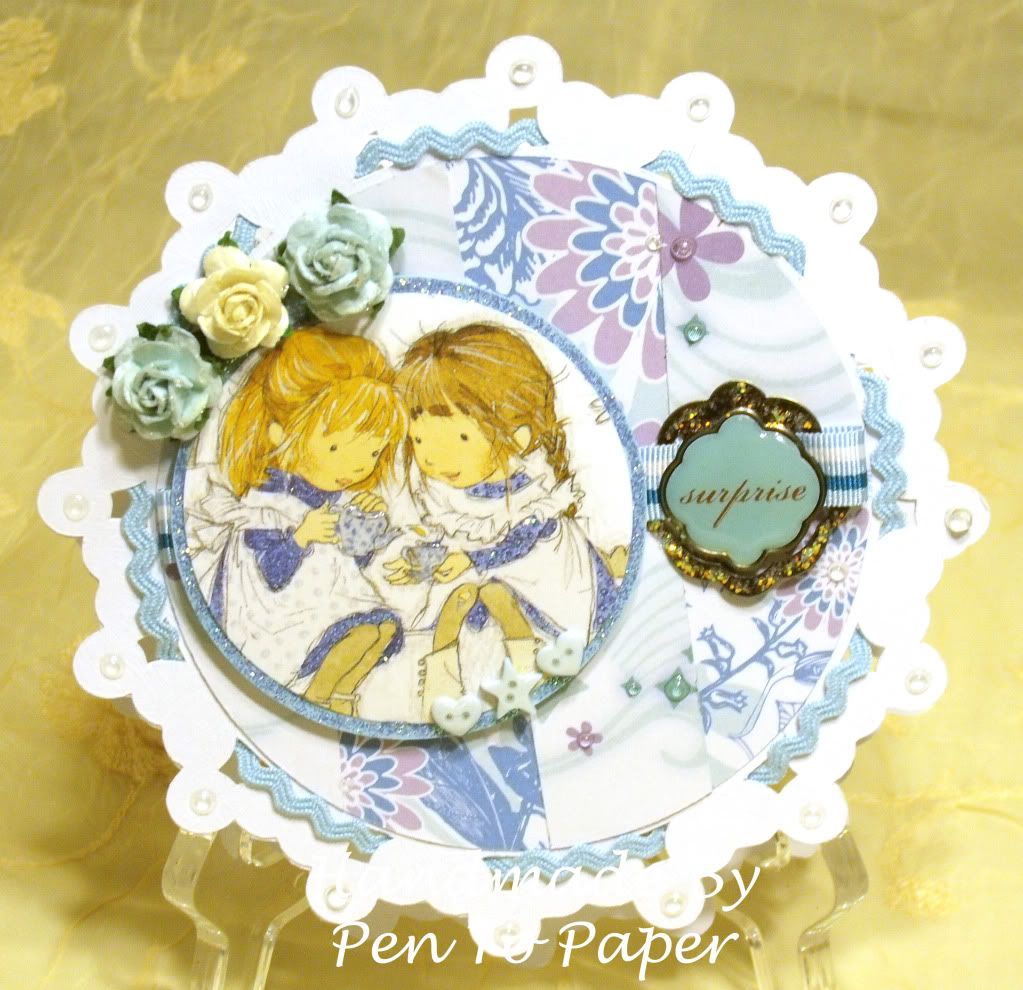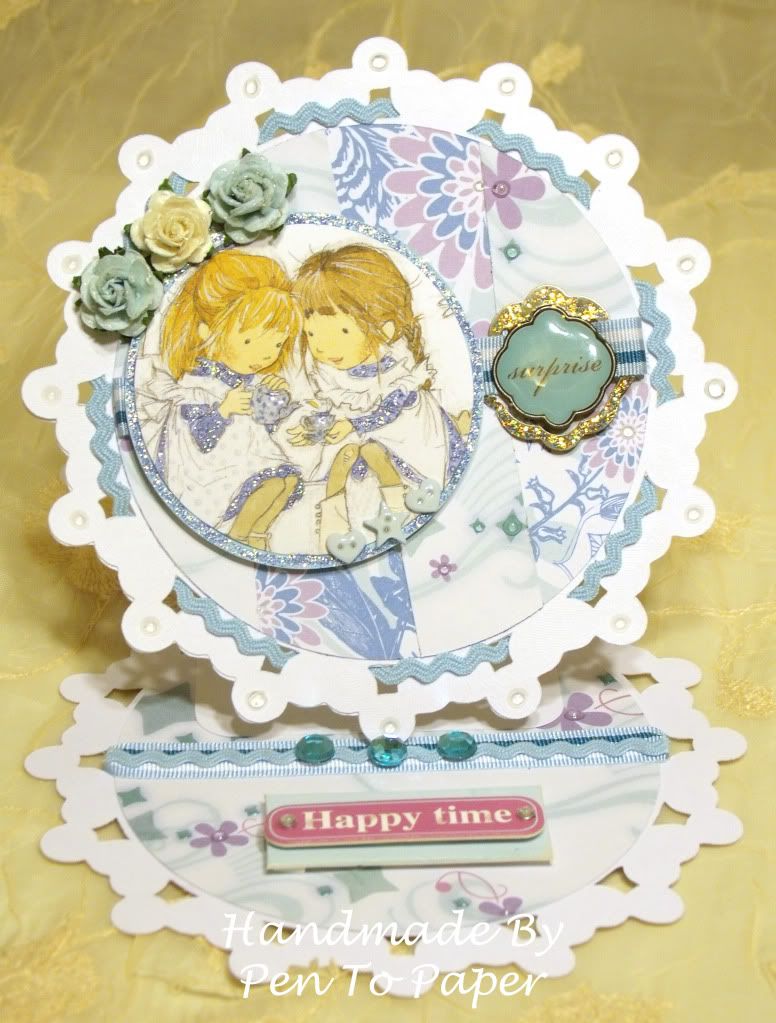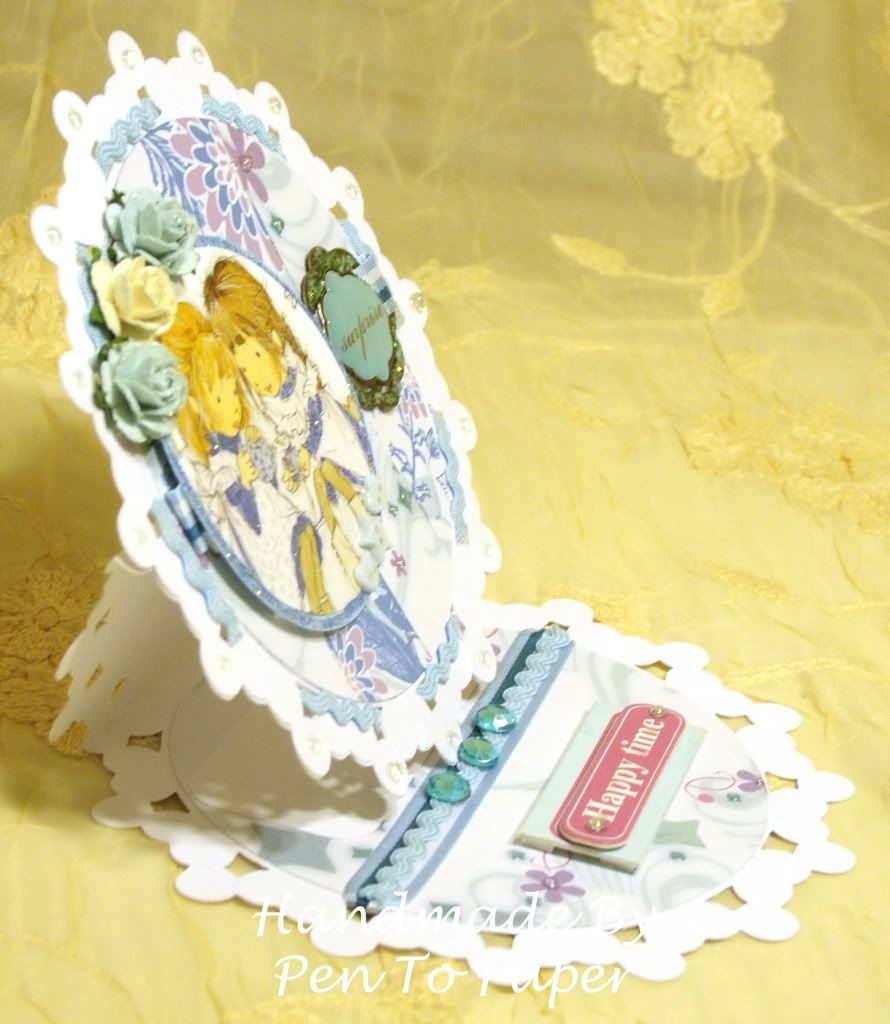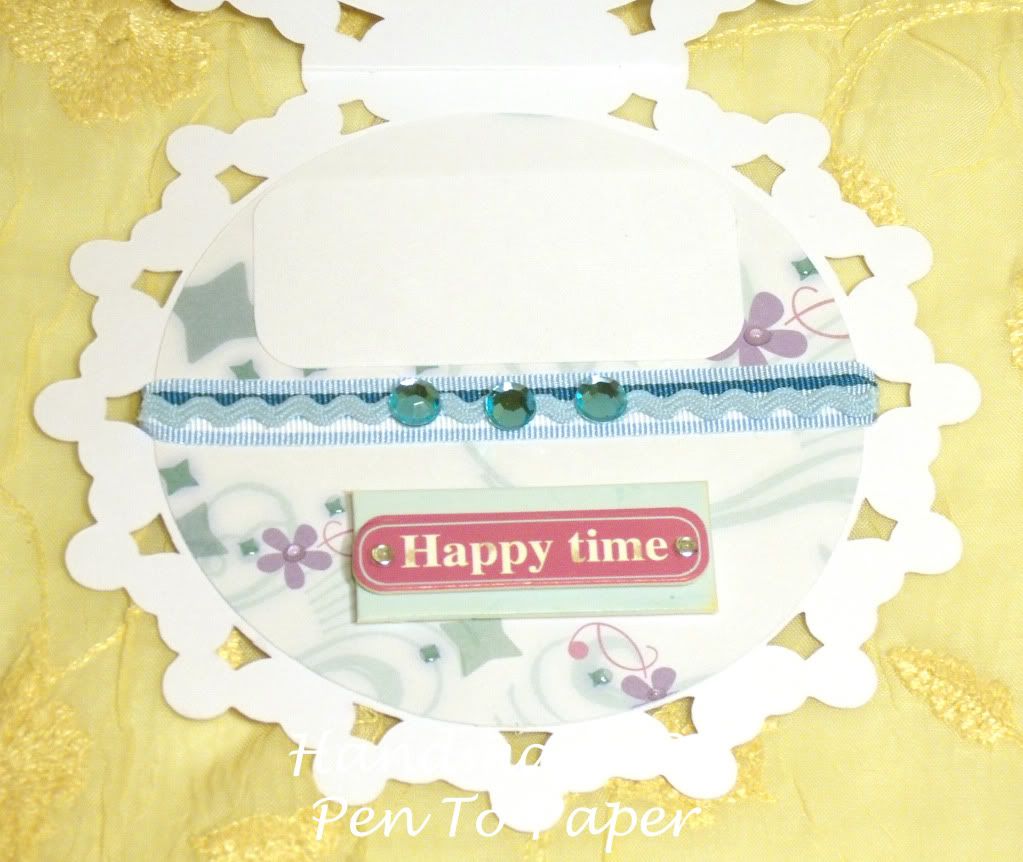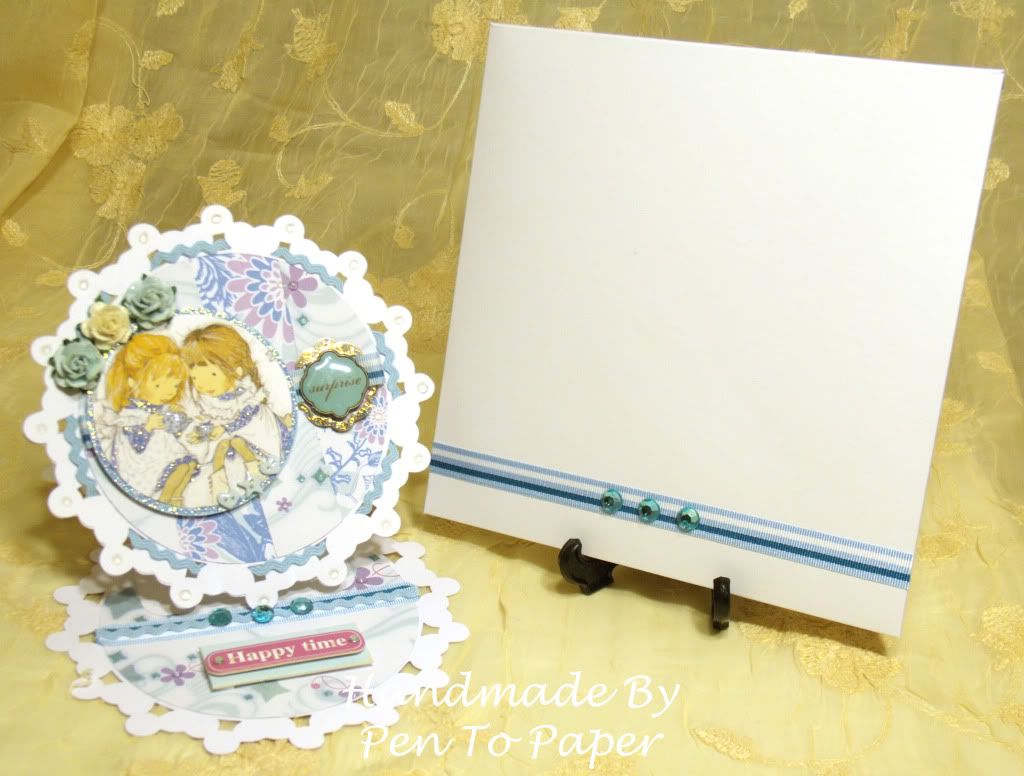 For this card, again I used the tag shape for my easel. I tried to go with a brown and blue color scheme but threw in some yellow and white with the ribbon. The flowers are from my stash, the cupcake DP is from DCWV. I made the cupcake using my Cricut. This is the card Becky picked.

CARD 615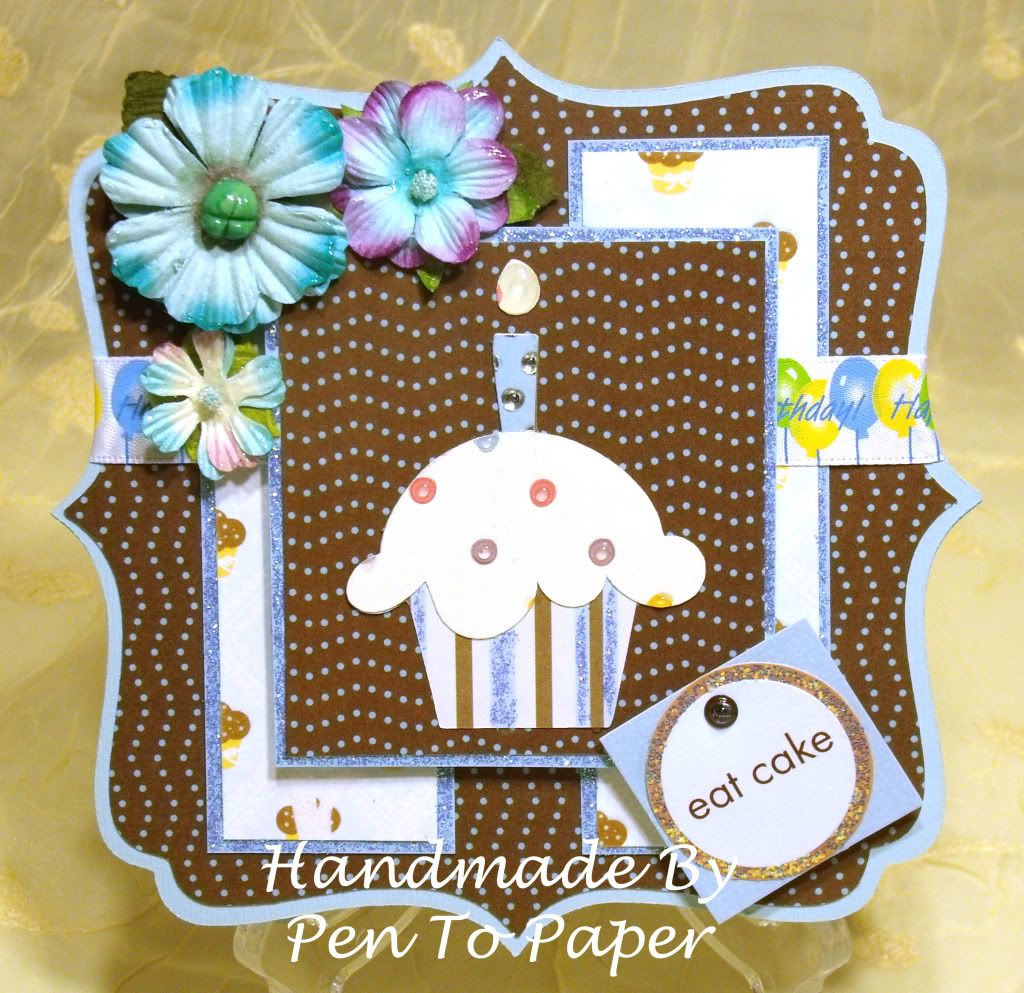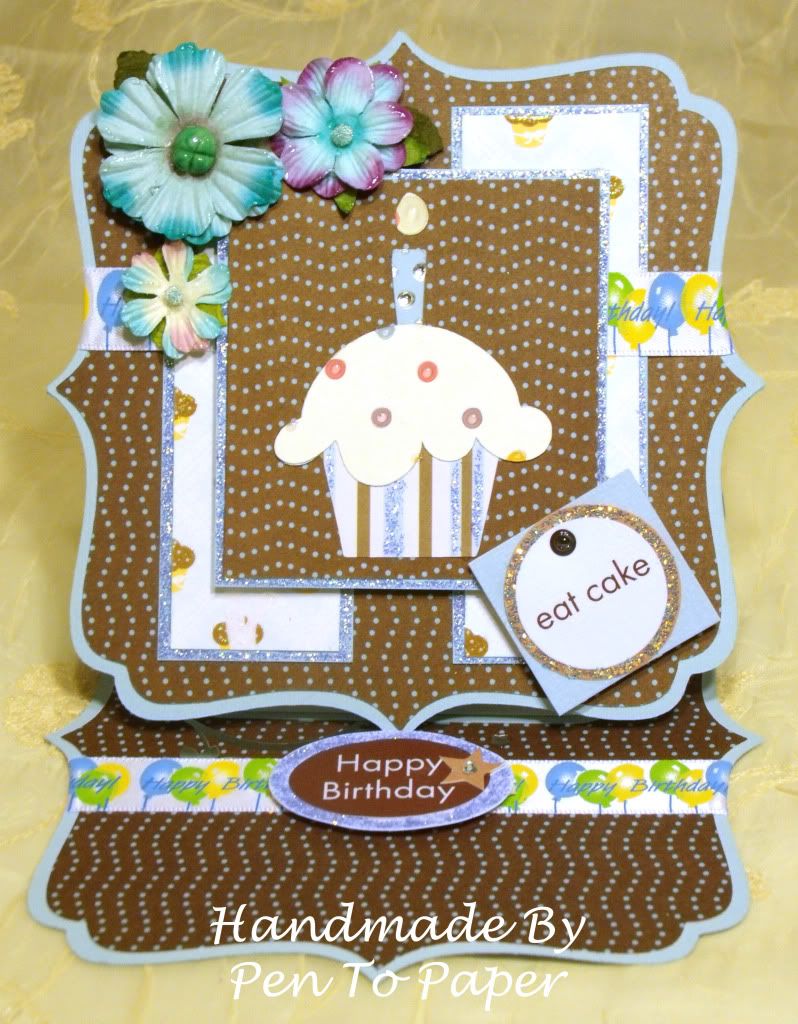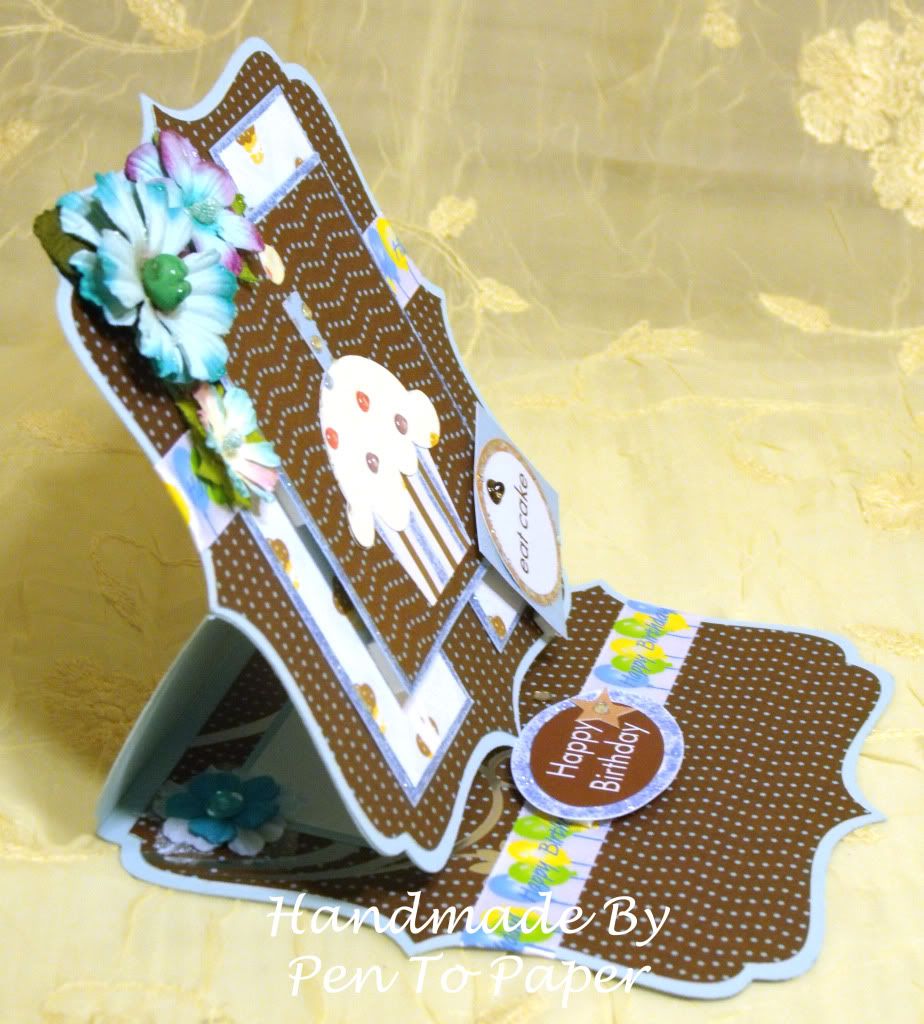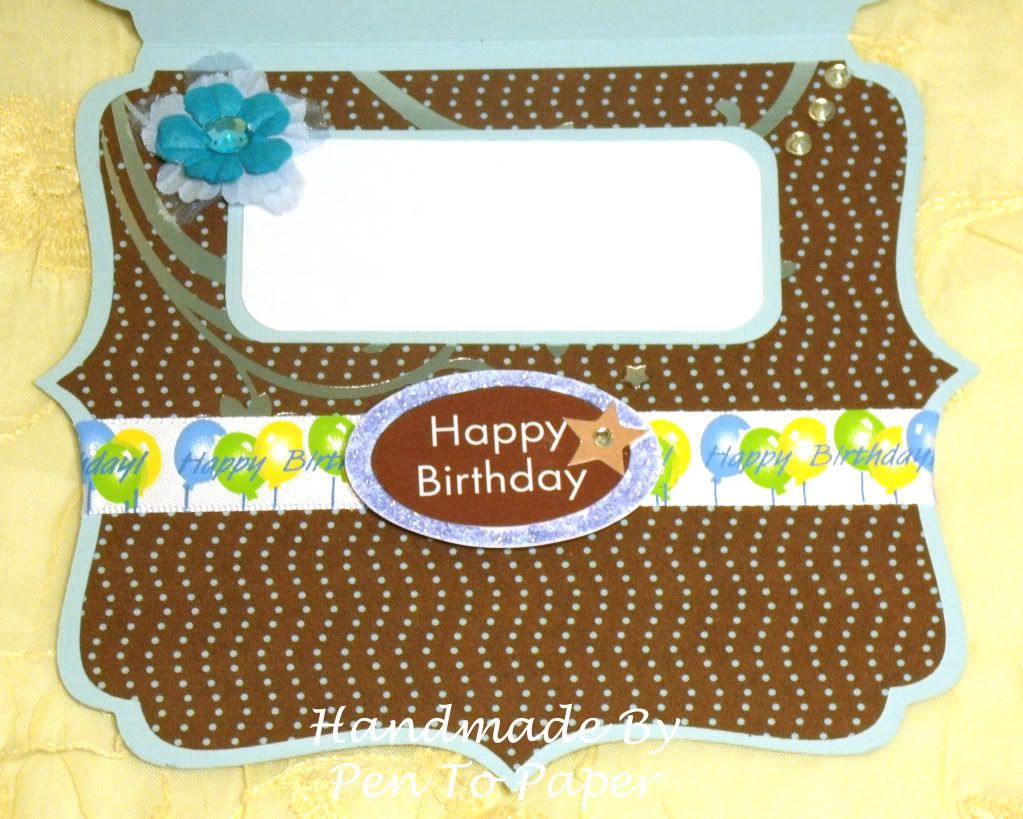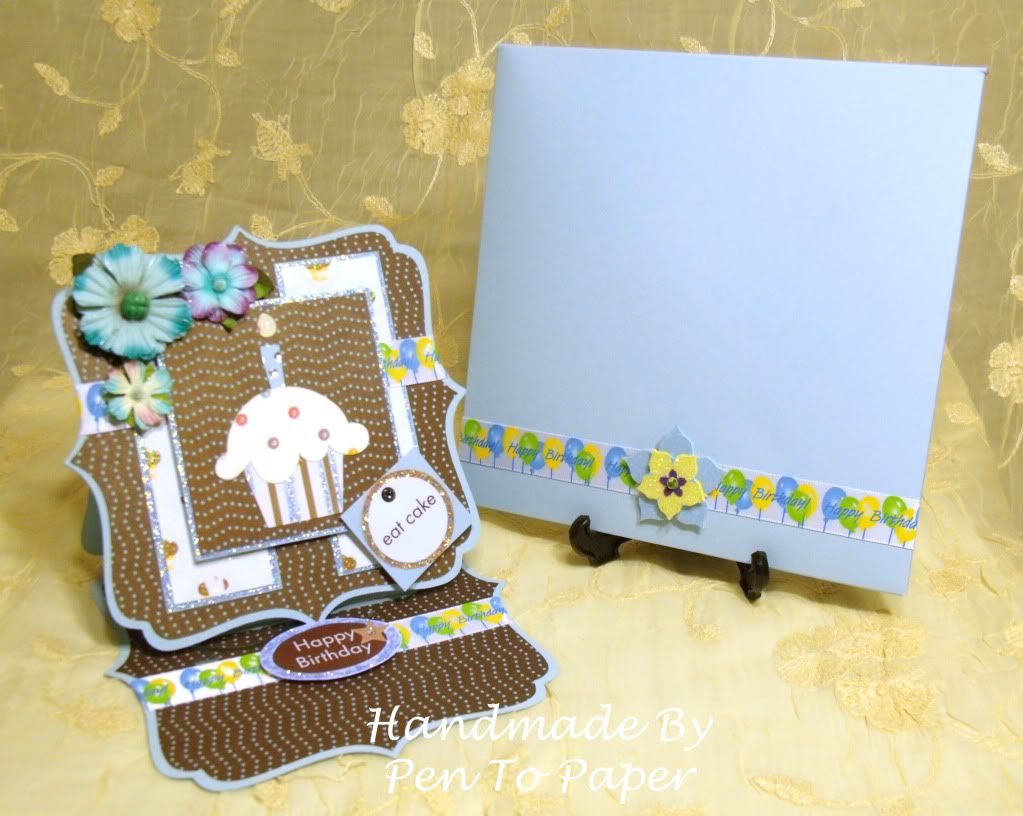 This is the last card I made. For this I also used a doily shape for the easel. I tried to use similar colors in the DP and the flowers. I can't remember the name if the DP, it wasn't DCWV, it was someone else. The flowers are from my stash. I wasn't sure how this was going to turn out. But I can't adding things and when I was finished I looked at it and was like, "Wow! Didn't think it would come out this good!" Lol! This is the other card Becky picked.

CARD 616