Okay, I've been a bit slow with Vanessa's order. I was out sick one weekend and too tired too work. But here's the rest of that 10 Blank Thank You card order. I've already started the 10 Company name Thank You cards and have yet to do the Birthday cards. Again these cards inspired by Cardmaker magazine. One of the best cardmaking magazines out there!!
For this card below I drew the wheat spikes. It took me a long time to get it right because I am no artist! You should've seen what it looked like when I first started. A huge mess of a thang! I think this card is one of my favorites. I like the bright yellow background with the tan and brown colors.

CARD 464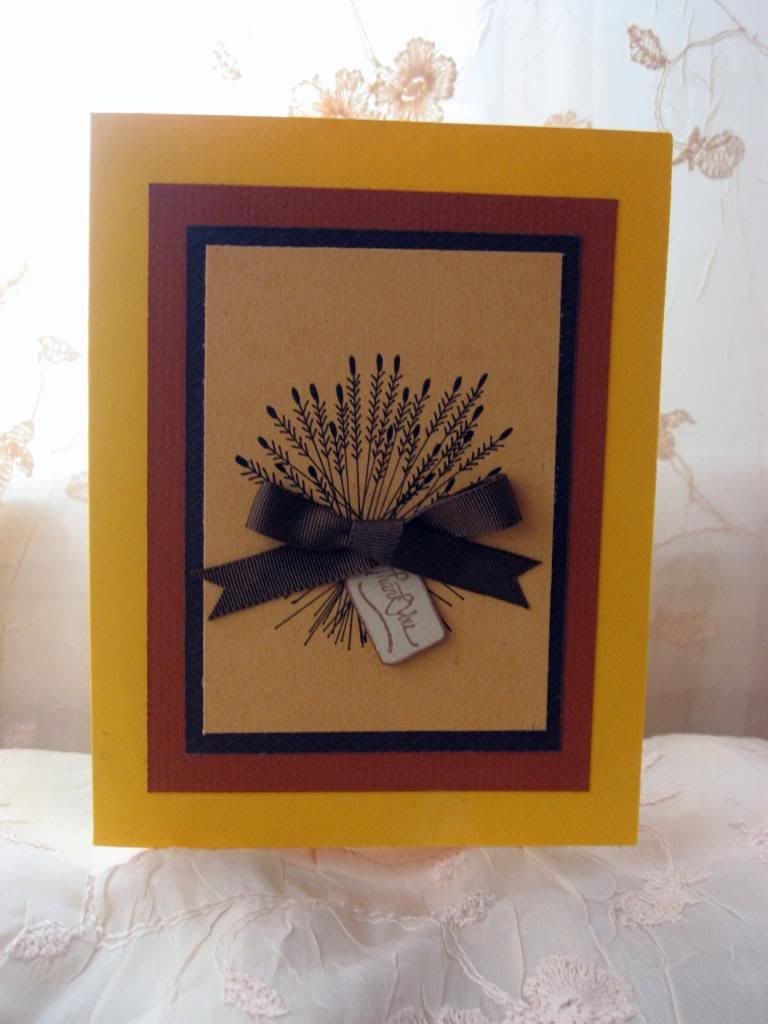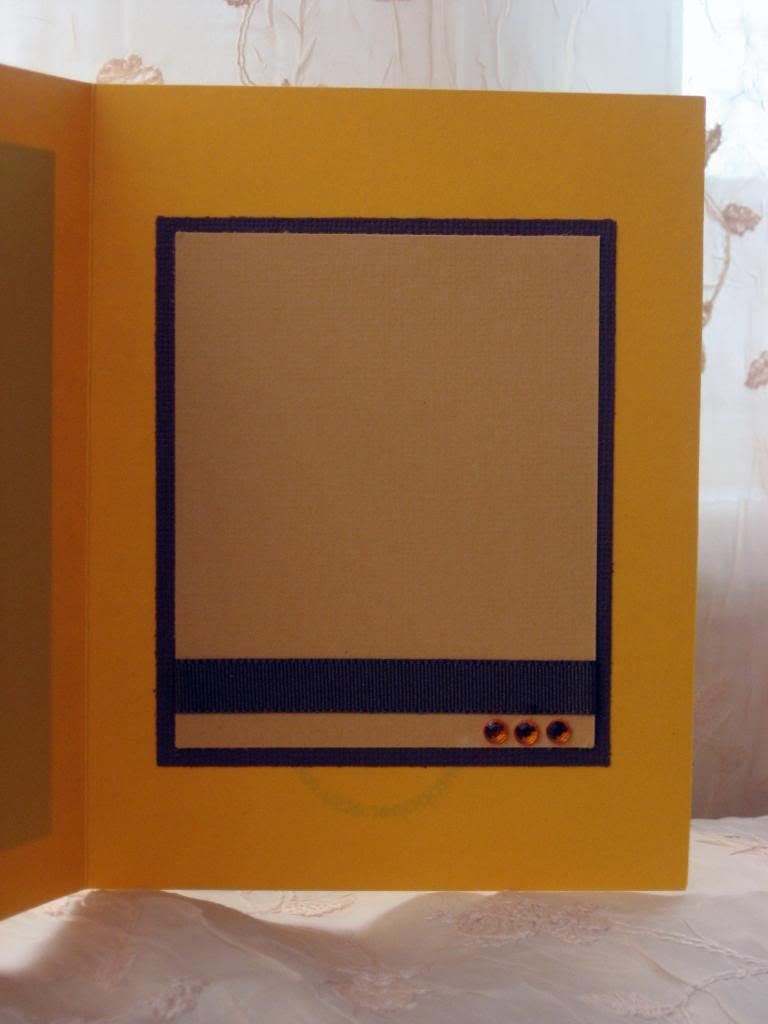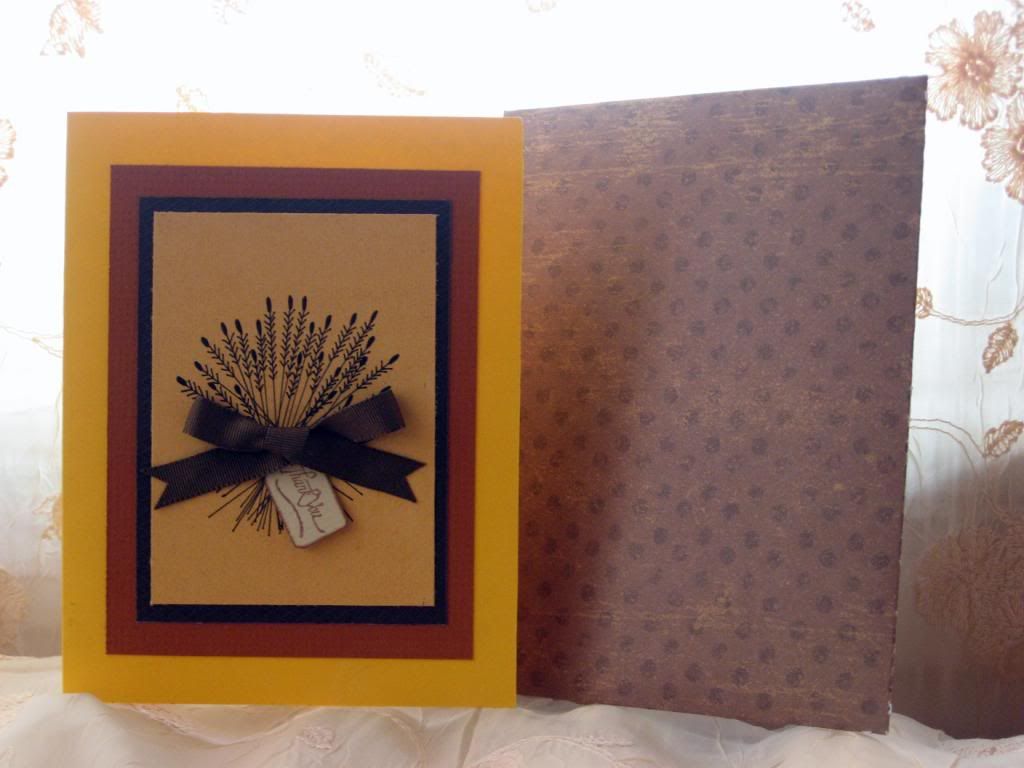 I've been trying to incorporate new card shapes in my designs so I really like this one. I wish you could see it fully closed. The right sidebar from the inside can be seen outside. It looks pretty cool.

CARD 465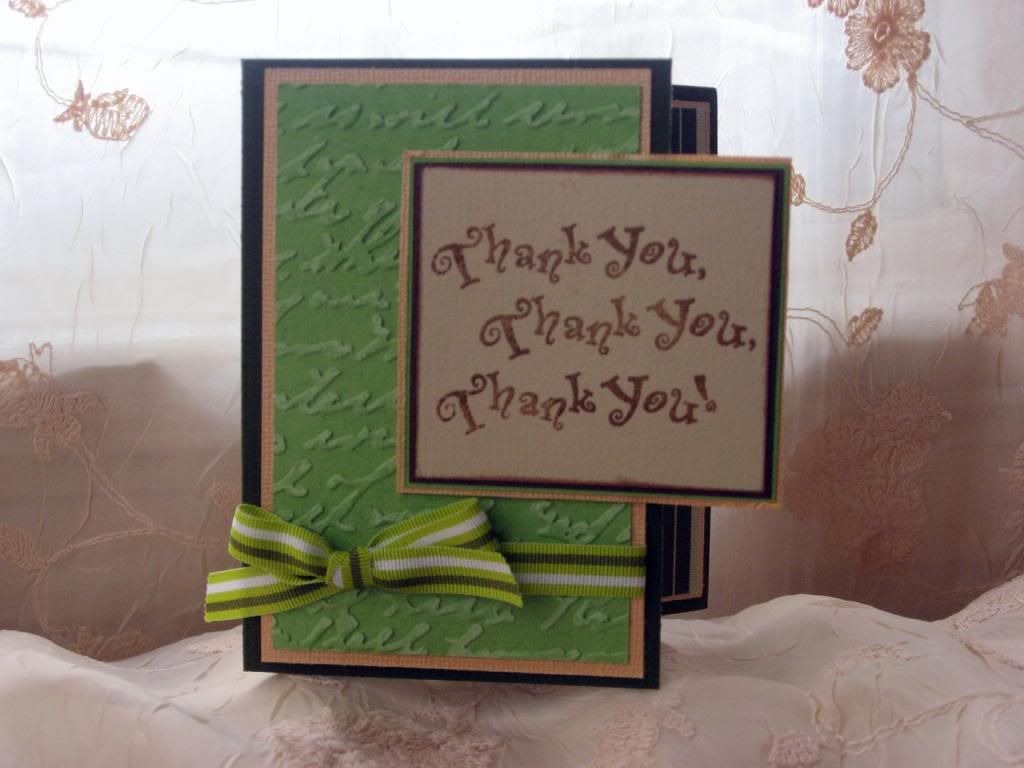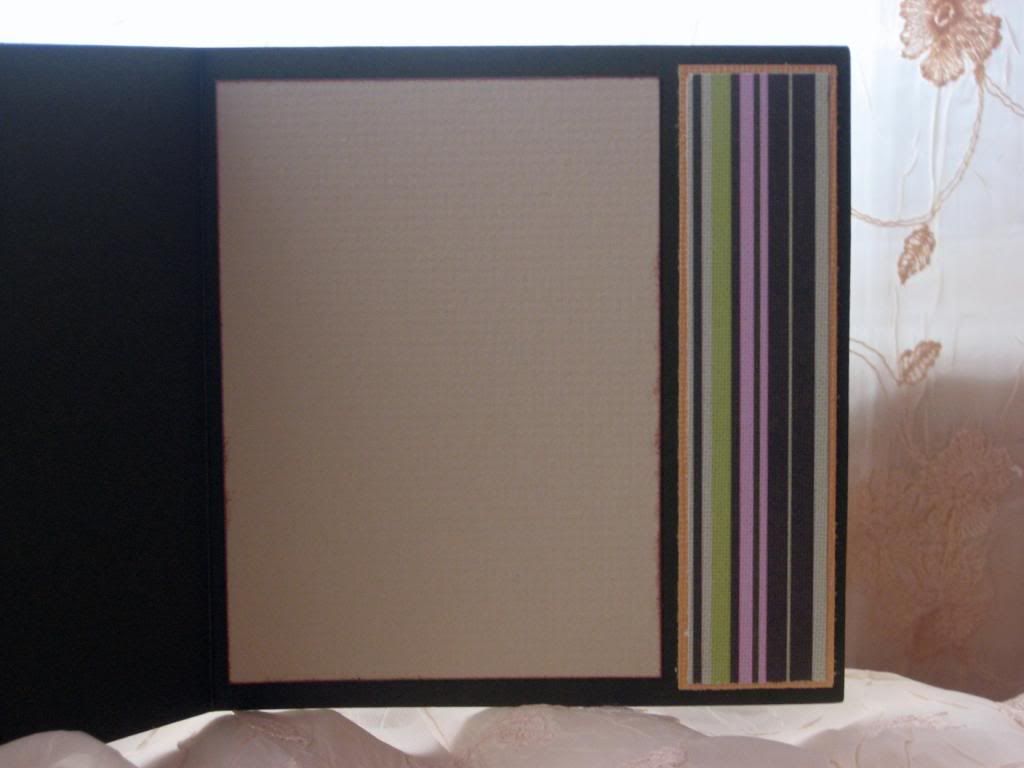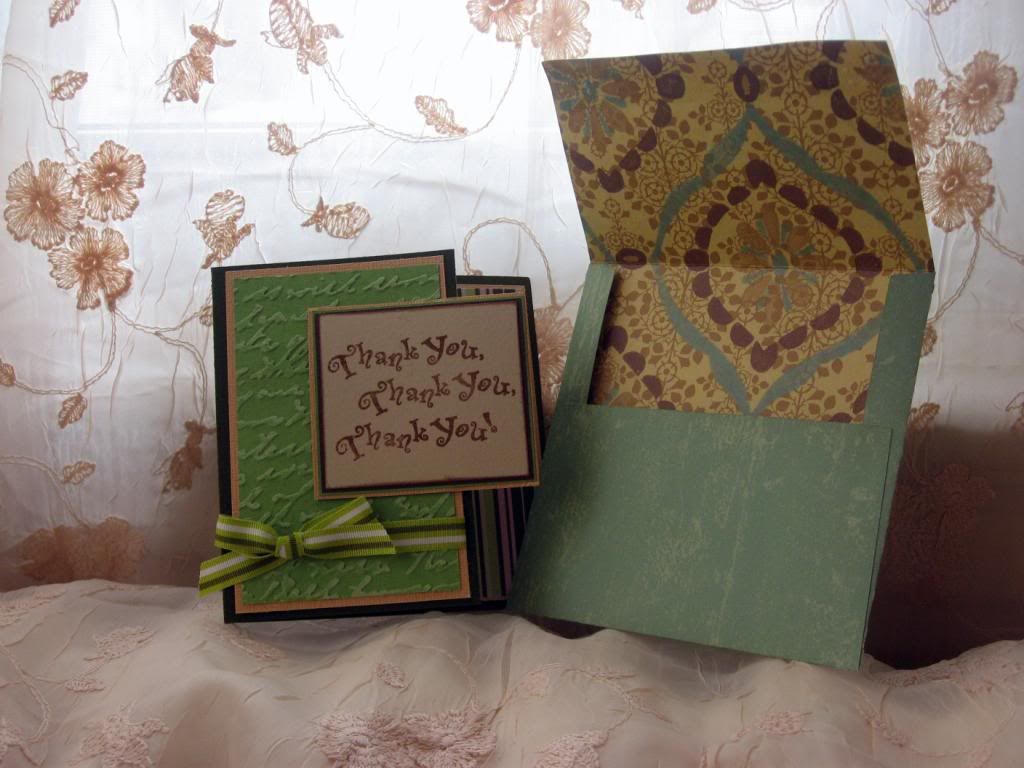 Here's another new thang I tried. The circle wasn't that easy to make. I decided to sew the ribbon around it to make it stand out more. That took awhile and I thought about quitting halfway through but I think it was worth it. I like how colorful this card came out in the end.
CARD 466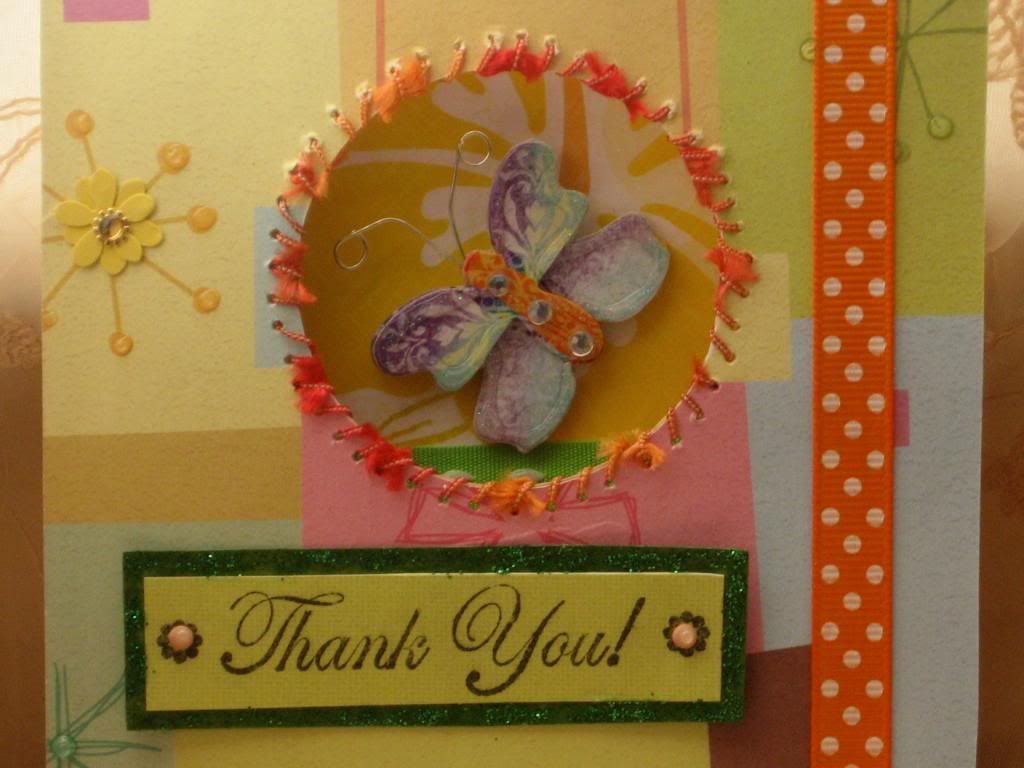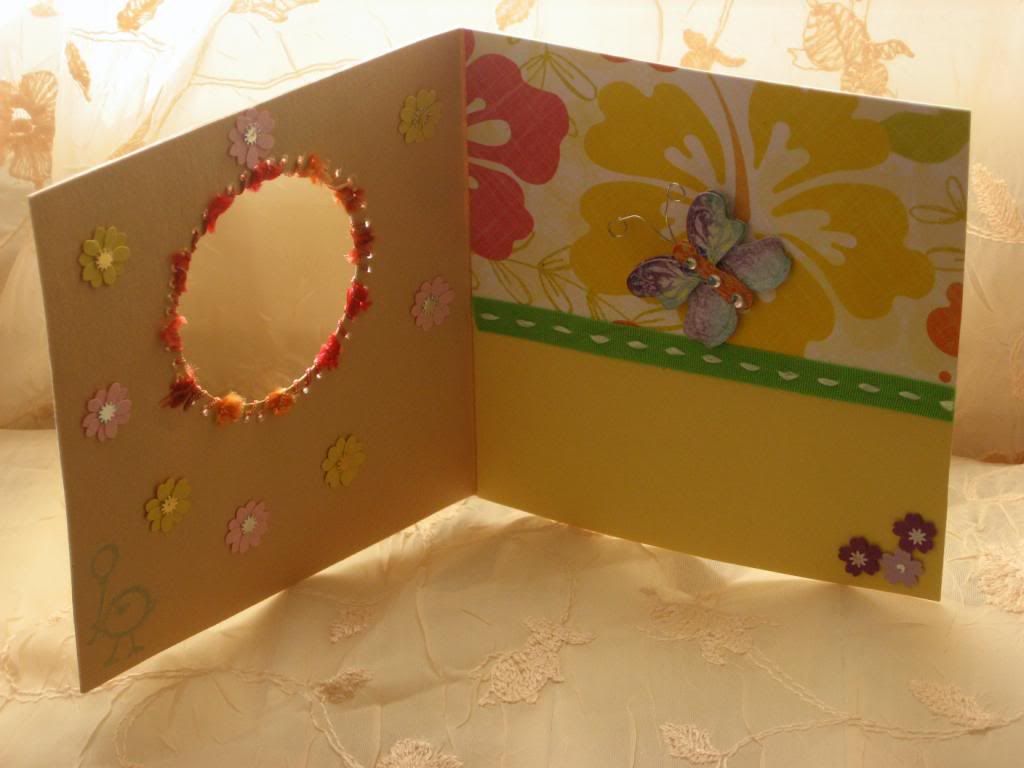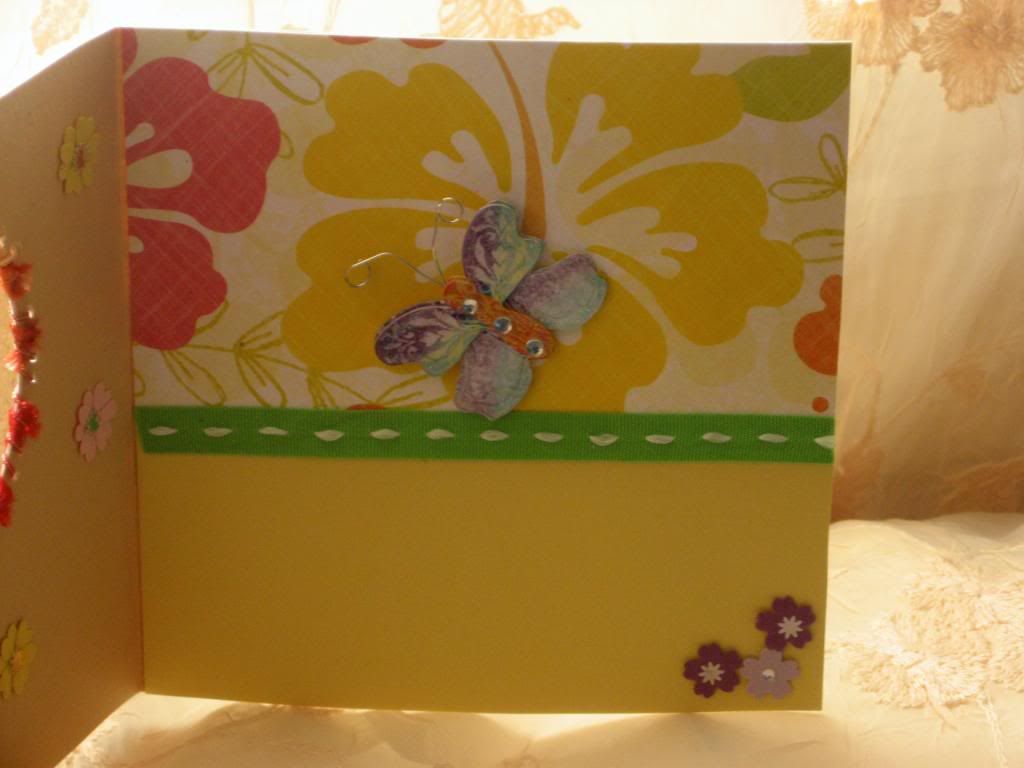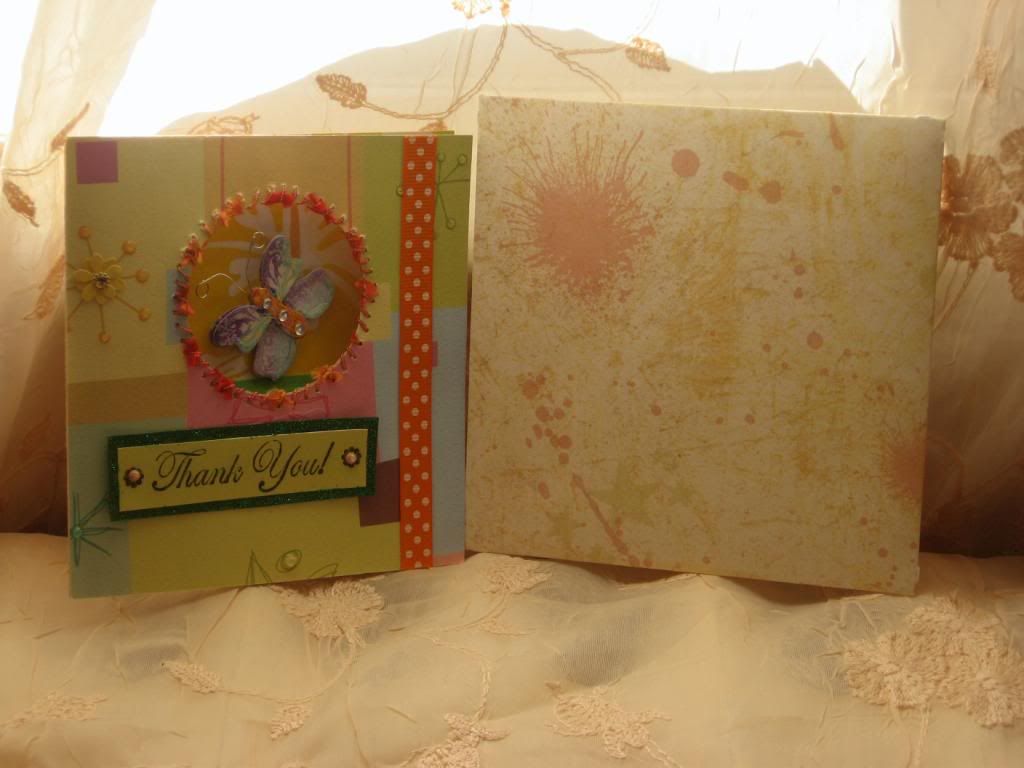 I love the browns in this card below as well as the tan color inside. A lot of fun to make. I think the new background I'm using adds more natural light to the cards when I take the pictures. It's basically just the curtains covering the radiator and putting my card on the radiator. I also looked around in my drawers and found my phrases kits and thank God I had two that had Thank You phrases which helps a ton 'cuz I was getting tired of using the same stamps!
CARD 467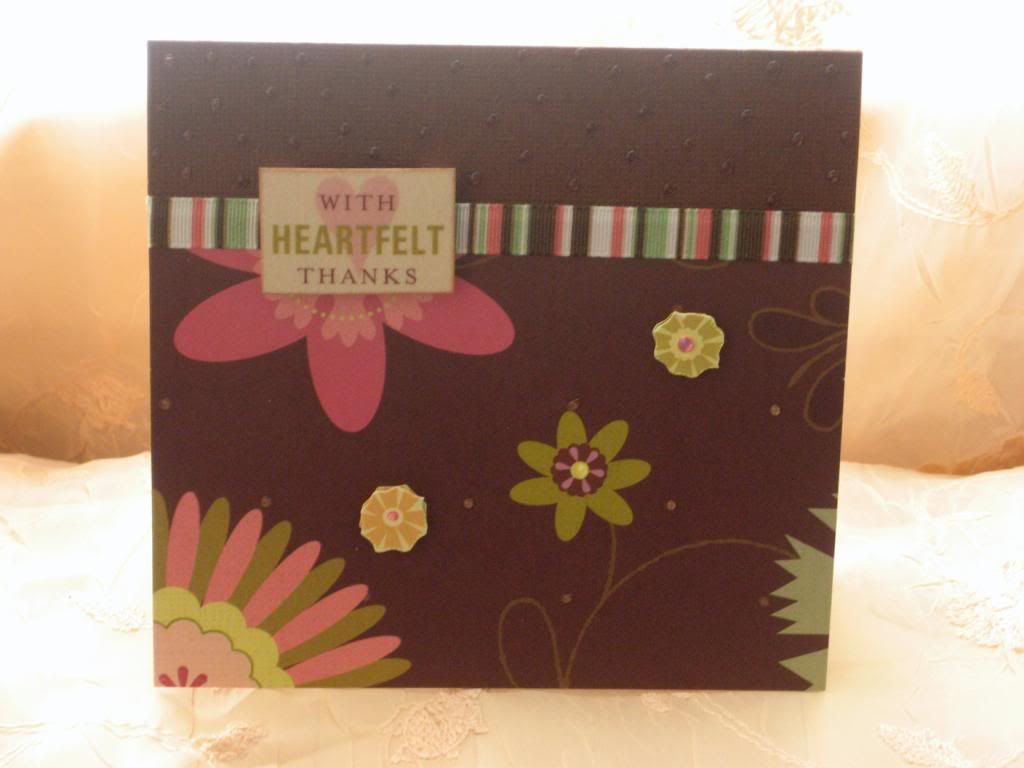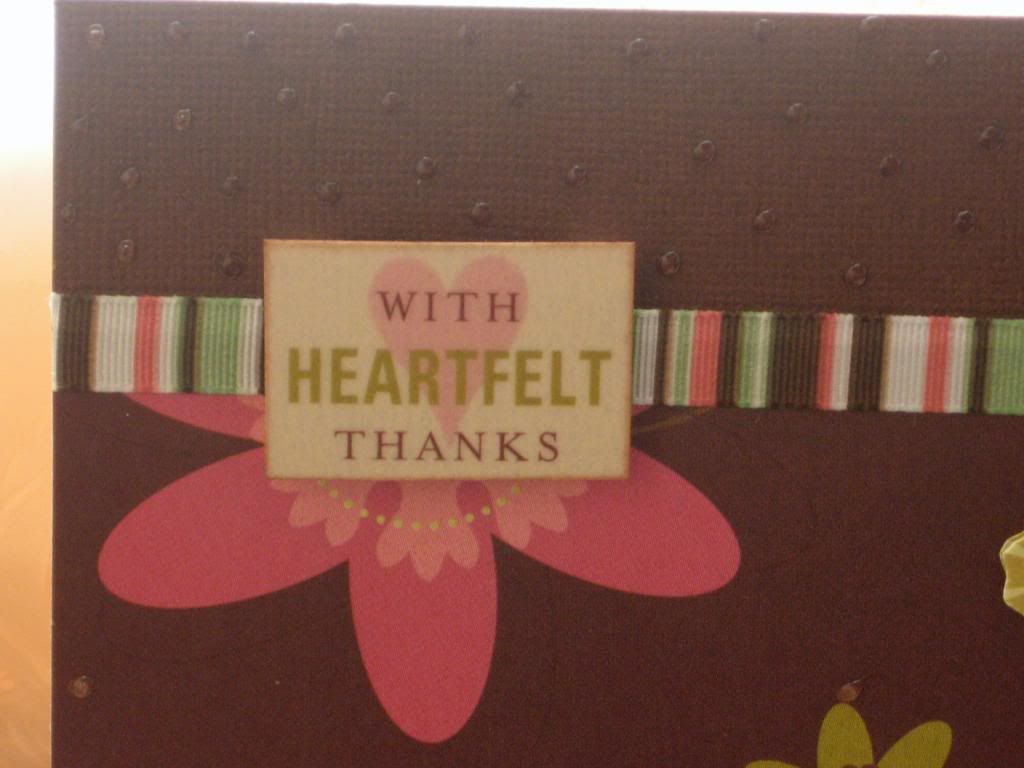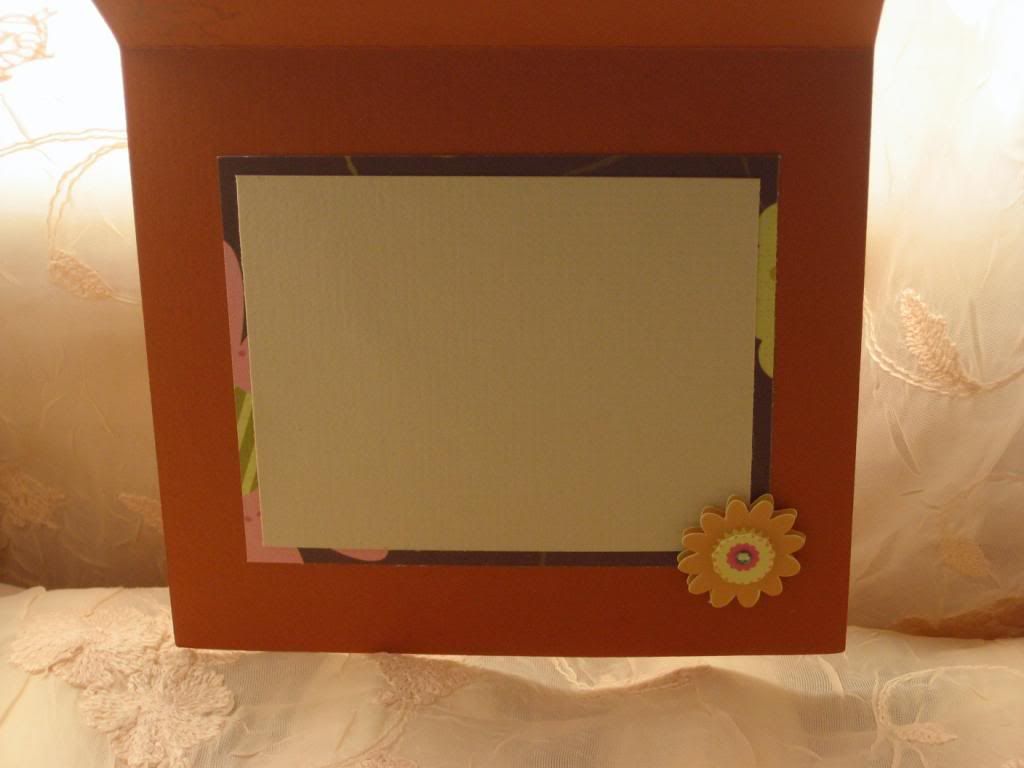 Another favorite of mine. So much fun. Again inspired by the geniuses at Cardmaker magazine. I love all the colors in this card. For the clear buttons I stamped them with white ink and then sprinkled chestnut glitter on them then used my embosser heat gun on them so the glitter would stay. Again, I used the Thank You quotes on the outside of this. The dark green in this is awesome and I love how the inside came out. Simple but sweet :)
CARD 468