as my dad was telling me whose card was whose, we realized two people we had forgotten. So I had to do two cards last minute. One was Card #450 and the last one was this one. For this one my dad asked me to make a super pretty card for my cousin Wilson cuz he made a big impression on my dad this past summer when my parents went down there.

Apparently Wilson is a great dancer!!

I knew I wanted to make an easel card because they're so elegant and I wanted to use Angel Tilda. But as I finished up and was about to lay the image over the front I couldn't shake the feeling that it wouldn't look right. So I looked in my drawer and remembered I had seen one of my pretty poinsettias that Pam had gotten me the day before. So I pulled it out, added pop-up dots and voila! I added the gold charms later on.

When I showed my parents this card they were amazed! They

LOVED

it!!! I had to make the envelope myself because I don't know how to make my Cricut cut out square envelopes. The ones it makes are too wide. It took me a couple of hours to do everything but well worth it.

Enjoy!

CARD 453
This pic came out a little dull.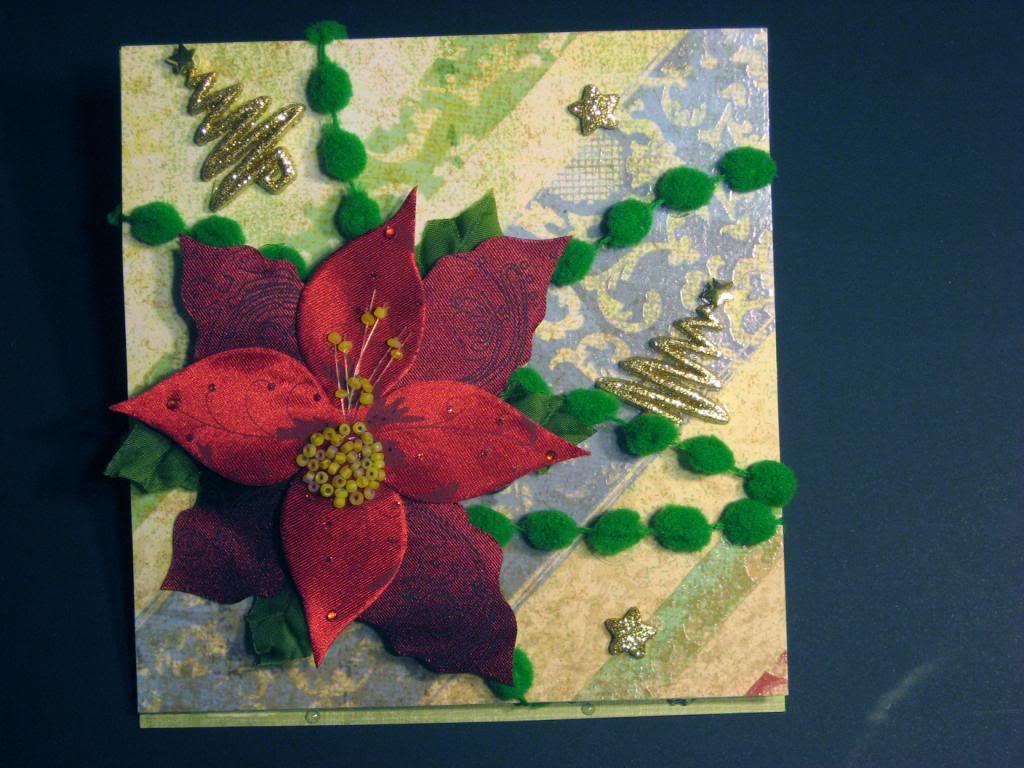 This one is closer to the actual colors of the card.